Beware online app-hack scams
If you've ever let your child loose on a smartphone or tablet, you might be aware of apps designed to part your kids from their (your!) money. But even the online solutions that promise to bypass the apps' payment systems are themselves cynical scams.
It's over two years since we reported on the dangers of 'bait apps – free apps that require in-game, real-money purchases for players to proceed – and explained how the combination of poor security restrictions and overpriced in-app purchases meant running up a four-figure iTunes bill could literally be child's play.
While Apple has taken steps to tighten-up password security in iTunes, the real problem of extortionately priced in-app purchases – can any developer really justify charging £70 for an in-game add-on? – still hasn't been addressed. And it doesn't look like it's going to be addressed any time soon.
And so the fraudsters have a market to exploit…
Jailbreaking and app-hacks
Apple runs a tight ship as far as its software in concerned. Its iOS operating systems are generally considered to be more secure than those on Android devices – but this doesn't mean they can't be hacked and their security bypassed.
'Jailbreaking' is the name given to the process of removing the limitations on Apple's iOS operating system to enable devices to run software that hasn't been authorised by Apple and isn't available in the App Store.
Although it comes with a pretty sinister-sounding name, 'jailbreaking' isn't actually illegal in the UK so long as it isn't used for copyright infringement. This effectively means hacking your Apple device so it can accept services not offered by Apple is within the confines of the law.
Hacks that bypass an apps' payment system are another matter completely, though, as this is essentially theft.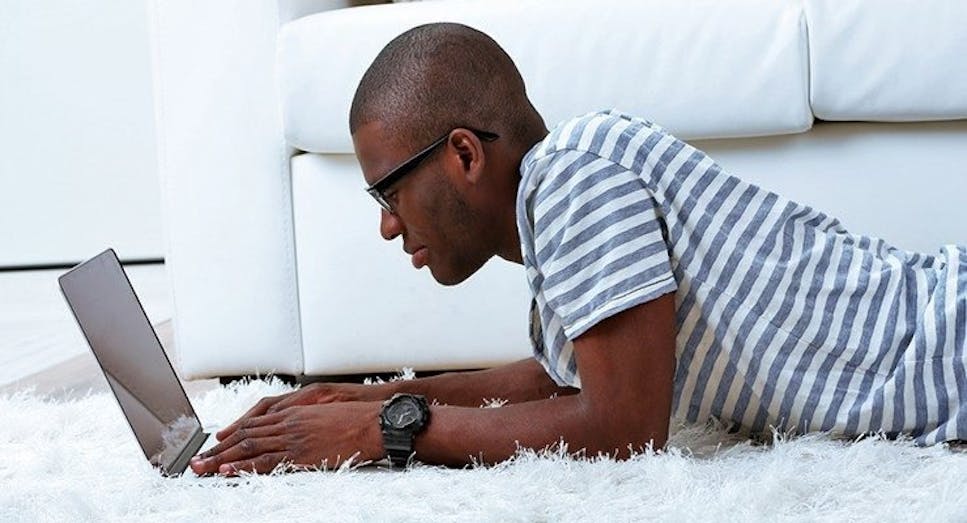 What's the scam?
I first came across the app-hack scam when my eldest son, James (he ran up an £200 iTunes bill) asked me if he could fill in an online survey. If he did, he said, he'd gain access to a hack that would give him an infinite supply of gold coins so he could make as many in-app purchases as he wanted without giving my credit card the fright of its life.
For the record, a 'Vault of Gold Coins' in Talking Tom will set you back the princely sum of £69.99, so kids and parents alike can be forgiven for being tempted by hacks that bypass this paywall.
But the word 'hack' instantly raised alarm bells, and the fact he had to fill in an online survey – supposedly to be in with a chance of winning a year's worth of shopping at Asda – just screamed out 'scam'.
The survey asked for details including: name, date of birth, address, email address and phone number. Thankfully, James had heeded my warnings not to give any personal information to anyone online and so came to me for advice on what to do.
I closed down the offending windows and told him to avoid such sites in the future.  He was a little put out by this as his Talking Tom fortune had just gone up in smoke, but he soon came round once I told him the implications of clicking on such sites.
What's the worst that can happen?
Many of these supposed hackers will post videos on YouTube, showing how well the hack works and then directing you to their site via a link in the description or in the video itself.
And simply clicking on the link can leave you wide open to having your computer flooded with programs that, while not particularly harmful, will use up a fair bit of storage space and really slow it down.
One of the tell-tale signs that this is happened is that your usual search engine, such as Google or Bing, will be replaced by one you've probably never heard of, for instance SearchYa orToseekA.
The chances are they won't be particularly malicious, but they will clog up your hard drive and will need to be removed. It's probably best to remove them manually via your computer's control panel, or by getting a computer professional to do.
You could also run a check using your security software that will remove any 'malware' for you.
Spam, spam, spam, spam…
A word of warning when it comes to security software and programme removal: some sites offering this service will actually do the exact opposite and clog your computer with even more spam, so only use reputable anti-virus software.
The worst case scenario is that a malicious virus will enter your system and send credit card and other personal details for use by fraudsters. It could also wipe your hard drive completely.
And if you're asked to enter personal information this can be used by, or sold on to, fraudsters who can then open up credit lines in your name and go on a spending spree at your expense.
Please note: any rates or deals mentioned in this article were available at the time of writing. Click on a highlighted product and apply direct.