Be your own Chancellor
Worried about rising living costs? Implement your own changes to ease the pressure
Chancellor Rishi Sunak has just delivered his Autumn Budget amid much anticipation.
While the focus was on the ongoing economic recovery following Covid, many households may be left feeling the Budget hasn't delivered much for them – or delivered much relief for bill payers.
But all is not lost. If you're concerned about the rising cost of living – and feeling the pinch on energy prices, petrol costs and food bills – now is the time to take things into your own hands.
There are plenty of steps you can take yourself to get a handle on your finances.
Here's our guide to 'being your own Chancellor.'
Write your own budget
Keep detailed records of your income and outgoings. This will help you to avoid living beyond your means and spending more than you should.
While you can't predict the future impact of inflation, you can prepare. This should help alleviate some of the stress if prices do end up rising further.
Once you've set a monthly budget, you can't just forget about it.
You need to keep reviewing your spending and then update your budget in line with this.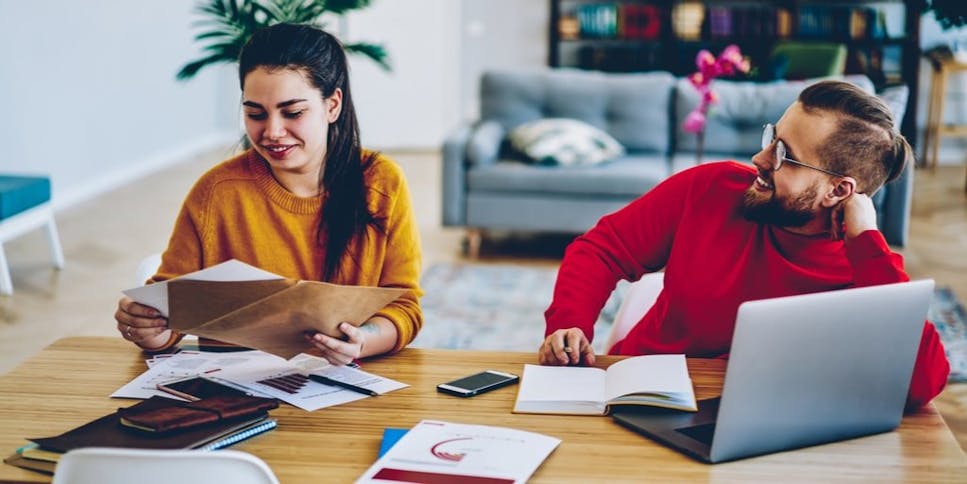 Check your bank balance regularly
There's no excuse for not keeping a close eye on your bank balance now that apps and online banking mean we can access our bank statement wherever we are.
By keeping close tabs on your transactions, this can help you feel more in control of your finances. This is especially important now the contactless limit has increased to £100, as there's a greater risk of losing track of your outgoings.
Get a safety net in place
With so much uncertainty at the moment, having an emergency fund to fall back on is more important than ever. This should be equivalent to around three to six months' worth of outgoings, and the money should be held in an easy-access account.
Once you've got a rainy day fund, you can start to build savings. Be sure to shop around to find the best rates you can for your hard-earned cash, and take steps to protect your finances from inflation.
Remember to use your annual individual savings account (ISA) allowance of £20,000 each tax year, or it will be lost forever.
Find ways to reduce your outgoings:
With interest rates at rock bottom right now, this is the perfect time to remortgage and lock into a low-rate fixed deal. But with talk of interest rates increasing to offset rising inflation, you need to act fast, as the current cheap deals might not be around for long. Many lenders will allow you to arrange a mortgage six months before your current deal ends, so act now. You can compare rates here.
There could be some big savings up for grabs by moving to a new insurer. By comparing car insurance prices through MoneySuperMarket, you may be able to save up to £253.*
If your home insurance is up for renewal, start shopping around. With MoneySuperMarket you could get a quote in just five minutes and save £110.**
Make sure your household bills are as low as possible by regularly checking for deals on outgoings, such as your broadband and mobile tariff.
Make savings on your energy bill by being more efficient around the home. Switch gadgets off standby, improve insulation, and make the move to energy-saving LED light-bulbs.
Don't switch your energy tariff… for now
If you're on a standard variable tariff or 'default' tariff, the advice is to 'stay put' for now, and weather out the market volatility. You can do this safe in the knowledge that until February, your bills are unlikely to rise, due to the price cap. The expectation is that the turmoil will be relatively short-term, and that switching your supplier will soon return as the most effective way to make savings on your energy bills. Right now, you can run a comparison and leave your email address. MoneySuperMarket will then alert you when the market changes – and you should start looking.
Cut the cost of your weekly grocery bill by swapping to own-brand food products, or switching to a cheaper supermarket.
Cancel unused subscriptions
Cancel any subscriptions you no longer need or use, such as a TV streaming service or gym membership. Stop paying for insurance for something you no longer own
Think about ways to boost your income:
An easy way to make money is by switching your current account and grabbing a 'switching incentive.' Current offers include a bonus of £130 if you move to the Santander 123 Lite account, and a £150 Virgin Experience Days voucher if you move to the M account. But always check first that the account is right for your needs.
Raid your home for things you could sell on eBay or another online marketplace to raise some extra money.
If you've got a bit of spare time in your lunch hour, put cash in your wallet by taking part in surveys. Try sites such as ValuedOpinions, Swagbucks and i-say.
For more easy ways to make money, head here.
Set financial goals
Finally, an important part of being your own Chancellor is establishing your financial goals and objectives for next year – and also for the longer-term.
Your focus might be on clearing debts, building up savings, budgeting for a new baby, or building funds for a comfortable retirement.
With living costs on the up, think carefully about how an increase in outgoings might impact on your ability to meet your objectives. Work out what you need to do to compensate for this so you can still achieve your goals.
* 51% of consumers could save up to £253.08 on their annual car insurance premiums. Consumer Intelligence, July 2021. UK only.
**