Avios Travel Rewards explained
Getting a reward on your everyday spending is brilliant – that's why so many of us are joining loyalty or cashback schemes.
One such scheme is Avios, which is aimed at those who like to earn their rewards for spending in the form of travel. Customers earn points (or 'Avios', as they are known), which can then be exchanged for flights, hotels or experiences such as spa breaks.
The scheme – previously known as Airmiles - was rebranded back in 2011 when British Airways merged with Iberia Airlines.  There are programmes under the Avios banner –British Airways Executive Club, Iberia Plus, and the Avios Travel Rewards Programme.
How does Avios Travel Rewards work?
Avios points can be earned in a variety of ways, for example through online shopping, filling-up the car with fuel, or when you buy flights. Collecting a certain number of points gives you access to travel rewards.
The countries you can fly to using your Avios are divided into nine zones. These zones dictate the number of Avios you'll need for each one. For example, you'll need fewer Avios to fly to a country in zone two than you will in zone eight.
When flying to a country in zones 1-3, you will qualify you for the 'Reward Flight Saver', which means that any taxes, fees and charges are capped at £35pp for an economy seat – so that is all you will pay for your flight.
You can opt to fly in and out of different airports, and if you need to cancel a flight, you won't lose your Avios. Cancellations or changes can be made at a cost of £25 up to 24 hours before a flight.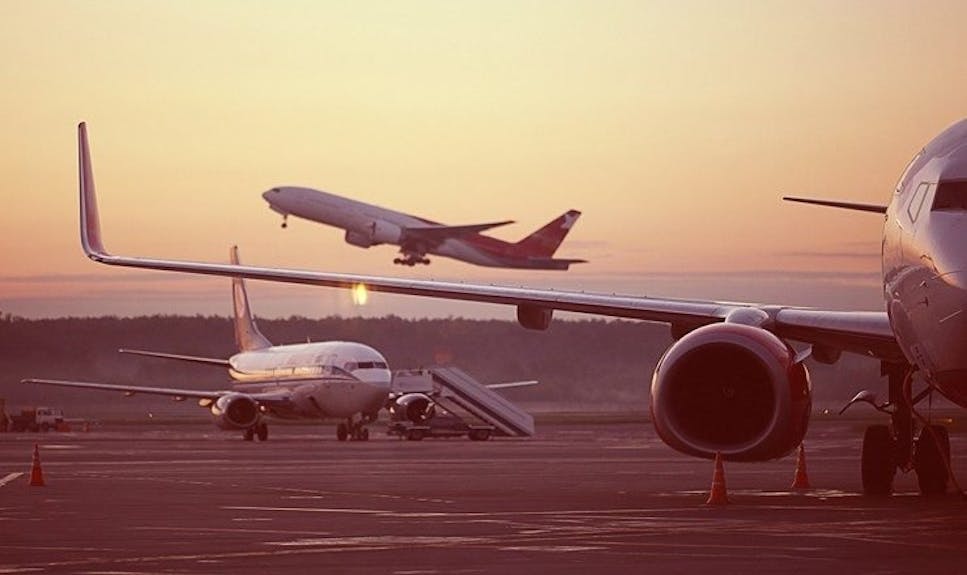 Where can I collect points?
There are numerous retailers where you can collect points – for example Argos, Tesco, Topshop and John Lewis. However, you can also earn points when you spend on certain credit cards such as the Lloyds Bank Duo Avios Credit Card and the TSB Avios Credit Card.
Shell is another participant in the scheme and, for a limited period, members of the B&Q loyalty programme will also be able to collect Avios when they shop in the store.
How many Avios can I earn?
The amount of Avios you can earn will depend on where you shop and how much you spend.
For example:
£2.50 worth of Tesco Clubcard vouchers could be exchanged for 600 Avios

Every £1 spent on the TSB Avios Credit Card will earn you 1 Avios

When filling up at Shell, you will earn 10 Avios for every 20 litres of fuel

Joining the RAC through Avios could earn you up to 4,500 Avios

You could collect a minimum of 500 Avios for a one way flight
How far will my travel rewards take me?
Avios divides the world into nine zones, and its interactive map will help you plan your holiday.
For example, 9,000 Avios could take you to a zone one destination such as Dublin, Copenhagen, Brussels or Amsterdam.
With 15,000 Avios you could venture slightly further afield to locations such as Gibraltar, Faro, Helsinki and Ibiza while, at the top end of the scale, 100,000 Avios could get you a return flight to Sydney, Buenos Aries or Antigua.
How much would I have to spend to see rewards?
Clearly, the amount you spend determines how far your Avios will take you.
For example, to get a pair of return tickets to a zone one destination (for example, Prague, Berlin or Paris), you'd need 18,000 Avios. Over the course of the year you could earn this by spending:
£300 per month on your grocery spend (8640 Avios per year)

100 litres per month on fuel (600 Avios per year)

£500 per month credit card spend (6000 Avios per year)

£100 per month online shopping (2400 Avios per year).
Who is it suitable for?
The Avios scheme is suitable for anyone who wants to collect rewards in the form of travel from items they spend money on in their daily lives on such as groceries and petrol.
In today's climate we all need something to look forward to, and while some may wish to earn cashback from their everyday spend, those collecting Avios can enjoy wandering around the supermarket, safe in the knowledge that the tedious weekly shop is actually going to help them go on their next holiday.
Please note