10 tips for buying a car
Buying a car doesn't need to break the bank. Here, we give you 10 tips on how you can drive down the costs of a new motor
If you're looking to buy a new car, you may be worried about how much it could cost you. The price tag of your new set of wheels will ultimately depend on the model and how you choose to pay for it. In this article, we'll outline how you can be a savvy buyer and get the best car for your money.  
1. Does your car need to be new?
Buying a brand-new car isn't always the most cost-effective option. Remember that on average, a new car will lose almost half its value in the first three years. Conversely, a used car can work out considerably cheaper and you can even spread the cost of a used car with finance.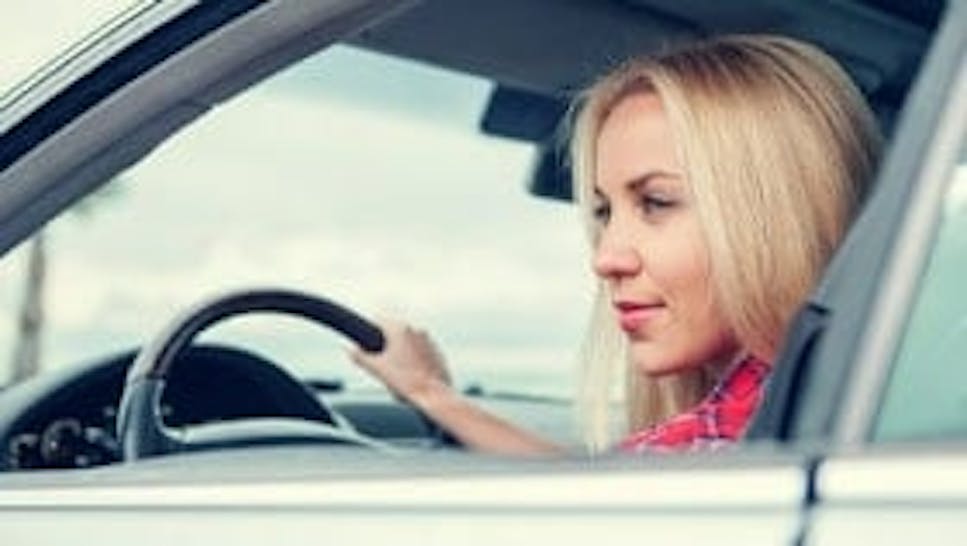 2. Buying at the right time of year
When you choose to buy your car can also play a part in the price you pay. Dealers have quarterly sales targets they're trying to meet. So, the end of March, June, September and December could be a good time to buy a car. You could have more room to bargain at the end of each quarter as a dealer strives to get their bonus. 
3. Buy a pre-reg car
Another way to save money on your motor is by buying a pre-reg car. A pre-registered vehicle is a car that's never been owned by a customer but has been registered by a dealership or car leasing firm. Although with a pre-reg car, you won't be the first registered owner it'll still be a new car. Better still with a pre-reg car, you're getting a factory-fresh model at a much lower price tag because it's previously owned. 
4. Haggle hard
You don't have to settle for the price you see at the dealership. As much as you may want to get a car, the dealer also wants to clinch a sale. So, don't be shy about asking for a discount or even finding out what you could get for free. 
5. Know what car make you want
Although you're welcome to change your mind, it can be good to have a clear idea of exactly what car model you're after. If you have in mind that you're looking for a BMW, Tesla or Land Rover, you can get a sense of how much you'd want to spend and what suits your budget.  
6. Get an insurance quote before buying
The rush of buying a new car might make you forget the essentials. You don't want to be in a situation where you've left the showroom with new car keys, only to find that insurance will cost you much more than you bargained for.  You can compare car insurance quotes
online with us. 
7. Buy a run-out model
A 'run-out' model is a car that will soon be replaced in the manufacturer's range by a newer model. Run-out models tend to be cheaper as dealers are looking to replace them with newer stock. 
8. Spread the cost with finance
Buying a car on finance will have cheaper upfront costs than purchasing it outright. When you buy a car on finance, you pay an initial deposit and then make regular payments. Depending on the type of finance option you go with, you could even buy the car at the end of the lease term.  
However, buying a car this way, means you'll have to pay APR on top and it can work out more expensive overall. So, if you're looking to pay a smaller amount at a start than you would if you bought it outright, car finance could give you some breathing space between payments. Read our car finance explained guide to find out how it all works. 
9. Know your rights
If you buy a car and it becomes apparent there's a fault– you still have rights. If you buy a car from the dealership you're protected under the Consumer Rights Act. Your car must be "of a satisfactory quality", "fit for purpose" and "as described". A car you bought online will be subject to consumer contracts regulations. That means you'll have 14 days after the car is delivered to return it and be entitled to a refund.  So, if your car isn't what you expected, you can get your money back. 
10. Financial protection when buying a car
Depending on what type of card you use to buy a car you can benefit from financial protection: 
Credit card: If you paid part or the full cost of a car with your credit card, you're protected under Section 75. This means if you buy something with your credit card and it's broken or not as described you could get your money back. 
Debit card: When you pay this way, you could get your money back through chargeback. Mastercard, Visa, Maestro and American Express have all signed up to chargeback. It's important to remember that chargeback isn't law, so your purchase won't be as protected as it would be with Section 75.