10 easy ways to make some extra money
Read our guide full of simple ways to boost your bank balance
Looking to boost your income? There are plenty of easy ways you can bump up your bank balance, including switching your current account, tracing lost savings, and making money from the so-called 'sharing economy'.
Here we show you how with our ten top tips...
1. Switch your current account
Many of us remain wedded to the bank we signed up to years ago, despite the fact we're no longer getting a great deal.
It's worth seeing what alternatives are available, particualrly because you may even be able to pocket a 'switching bribe' along the way. Be sure to check the qualifying criteria to ensure you are eligible for the 'incentive' – and also make sure you fully understand what you have to do in return.
Never make a choice based on the 'freebie' alone. You need to ensure the account is right for your needs. To compare current account deals, head here.
Thanks to the current account switch guarantee, switches should complete in seven working days.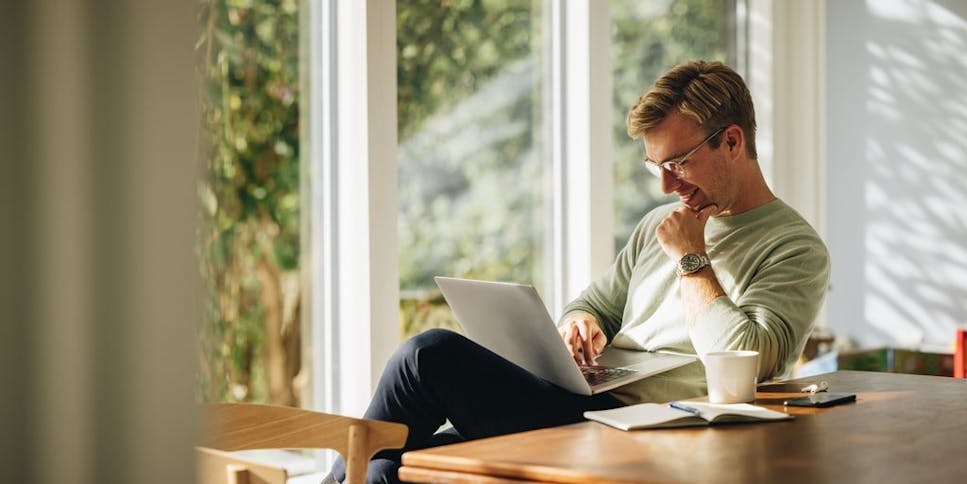 2. Track down forgotten savings
You might not believe that you could lose track of your hard-earned cash, yet there are hundreds of millions of pounds sitting in lost or forgotten bank accounts, savings, pensions and investments.
Your first port of call should be MyLostAccount. This is a free service. Searches could take up to three months, but if you end up with a windfall, it could be well worth the wait.
Also try the Government pensions tracing service.
3. Share your opinions
Use your lunch hour to make some quick cash by taking part in surveys.
With ValuedOpinions and PaidSurveys.uk.com, for example, you can earn up to £5 every time you take on an online survey. Also try sites such as Swagbucks and i-Say.
Check how payments work, as some sites will reward you with cash, while others may offer vouchers or products.
4. Flog old tech
If you have old mobiles and other gadgets gathering dust at the back of a kitchen draw, generate some cash by selling them. Check out eBay as well as other online marketplaces to see which one will give you the best price. You could, for example, get more than £200 for a pre-owned but fully working iPhone X if you sell it on MusicMagpie.
You can also make a quick buck from other items lying around your house by selling them via sites such as Facebook Marketplace, Preloved, Gumtree and Shpock.
5. Make money from your space
If you're happy with the idea of having a stranger in your home, there could be some decent cash up for grabs by taking in a lodger.
Under the Rent-a-Room scheme, you can currently earn up to £7,500 a year tax-free. (If you earn more than this, it's likely you'll need to fill out a tax return).
Equally, if you are going to be away from your main residence for a time – or are lucky enough to own a second home – look into making some big money by renting it out on Airbnb.
6. Share storage space
Seize the opportunity to clear the clutter out of your attic, basement, garage, shed or spare room, as you can then monetise that space by renting it out as storage.
Earnings will vary according to the size of the space, but you may be able to net between £25 and £200 a month.
Try a site such as Storemates.
You can currently earn up to £1,000 tax-free from your home. This includes renting out storage space.
7. Rent out your driveway
If you've got a garage or driveway but don't own a car, make some money from it by listing it on a site such as Justpark.com or YourParkingSpace.co.uk.
You could potentially earn more than £200 a month renting a parking space outside of the capital, rising to more than £300 a month in some cases in central London locations.
8. Transform your car into a moving billboard
You might be able to pocket up to £150 a month by signing up to a service where you advertise brands on your vehicle with vinyl stickers. The amount you can earn will depend on the make and model of your car, where you drive and park – and the type of advert.
Once an ad campaign comes to a close, you simply remove the sticker and sign up for your next one.
Try sites such as Adverttu and CarQuids.
9. Rent your EV home charging point
If you own an electric car, you can make some easy cash by renting out your home charging point. You could potentially net around £300 a month letting other drivers charge their vehicles.
With Co-charger, for example, users can book time slots on the app and pay by card. You can then earn some money to help recoup the cost of your charger.
10. Hire out your bike
If you joined the hoards of people who bought a bike during lockdown – only to find it now spends more time in the shed than on the road – why not make some cash by renting it out to someone in need of some pedal power?
Spinlister is a platform which connects bike owners with active people looking to rent or borrow a bike.
Once you've signed up to the app, you can set a daily rate. You are protected by the 'Spinlister guarantee' which offers up to $1,000 (around £725) of damage and theft protection.