Why it pays to remortgage
Don't let misconceptions about remortgaging put you off – switching to a new deal can be quick and easy, and could save you thousands of pounds
You can remortgage to a new mortgage deal at any time. You might save money overall even if you have to pay a charge to leave your current deal early.
You don't have to borrow more money – although you often can if you need it – and you could slash your mortgage payments each year by hundreds or even thousands of pounds.
But there are lots of myths around about remortgaging. This guide aims to debunk them – and help you decide whether it's the right move for you.
Myth: It's expensive to remortgage
The aim of remortgaging is to save money, not spend more of it. So you should always see your monthly mortgage payments fall – unless you're substantially increasing the amount you're borrowing.
Remortgaging does generally involve some fees, though. That's why it's important to look at the overall cost of a remortgage deal, which means adding these fees to the interest you'll pay over the term.
You may find that switching to a deal with relatively high fees works out cheaper than sticking with your current deal – particularly if you are paying your lender's standard variable rate (SVR). Or you could find that a deal with a slightly higher interest rate and lower fees is a better option for you.
Many lenders will cover the associated legal fees, as well as the cost of having your property valued. So if you pick one of these deals, the only charge you'll have to pay will be the mortgage arrangement fee.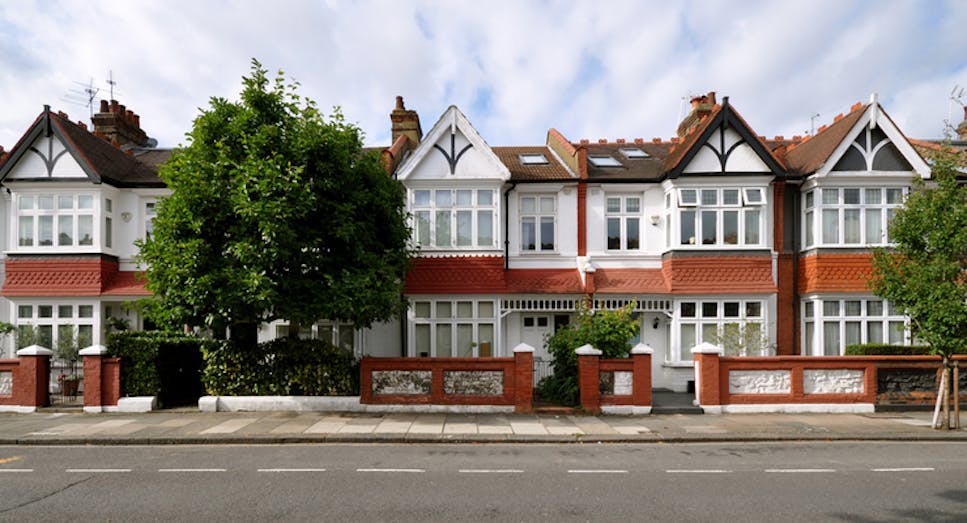 Myth: I should look for the remortgage deal with the lowest interest rate
Remortgaging generally involves set-up fees such as a mortgage arrangement fee. So it's vital to take these costs into account when looking for the best mortgage deal. Often deals with the most attractive interest rates come with the largest set-up fees.
So while it might be worth paying a large fee to access a lower rate if you have a big mortgage, if you only need to borrow a smaller amount a mortgage deal that has a slightly higher interest rate but a lower fee will often work out cheaper overall.
If you're worried about interest rates going up, you may also prefer to fix your mortgage at a slightly higher rate rather than remortgaging to a tracker deal that's cheap now but could become more expensive in the future.
Myth: I can only remortgage once my current deal has finished
You can remortgage whenever you want. The key is to make sure doing so will save you money. If you're on a fixed rate, a discounted rate, or a tracker deal that's due to come to an end soon, you can often save money by applying to remortgage three (or in some cases up to six) months before it ends – that way you won't spend any time on an uncompetitive SVR.
But if you'll have to pay a high early repayment charge or penalty to switch away from your current deal, you'll need to find a much cheaper deal for it to work out better value overall.
As early repayment charges often decrease over time, you may find you're better off waiting say another year to remortgage to a better deal. If you're locked in to a poor value deal long term, it's also worth asking your lender if you could pay a lower early repayment charge to switch to one of its better deals.
Myth: I can't remortgage because I have a bad credit rating
You can remortgage even if you have a poor credit rating. However, you probably won't qualify for the very best deals – and getting refused a mortgage can further damage your credit score. So check your credit report to find out what lenders will see when they look at it, and take any steps you can – such as updating your address and getting on top of your outstanding debts – to improve it.
Then let MoneySuperMarket help you work out whether or not you can save money by remortgaging. Our remortgage comparison service shows you the best deals available. You'll have the option to answer some additional questions about your personal circumstances and credit history, which allows us to tailor your results by removing any mortgages you're not eligible for.
Myth: I can't remortgage because my financial circumstances have changed
Just because you are earning less than before doesn't mean you can't remortgage. Unless you're looking to increase the size of your mortgage, which may not be possible under these circumstances, the lender concerned will be basing your affordability on a smaller amount – and potentially lower interest rates too. So you may well find you can remortgage to a better deal even if your household income has gone down.
However, if for example you've lost your job, you may well find remortgaging is not an option at the moment. Talk to your existing lender if you're struggling to pay your monthly mortgage repayments. And if you're looking to move house, our "How much can I borrow?" calculator might be a useful tool.
Myth: Remortgaging is difficult and complicated
Remortgaging to a new deal is no more difficult or complicated than applying for a mortgage when you buy a home. And if you choose to move to a new deal with your existing lender, it can be a lot easier. All in all, the process usually takes no longer than eight weeks, and if everything goes smoothly it can be sorted in four.
You'll have to produce the same paperwork as you did for your first mortgage, including bank statements and pay slips (or tax returns if you're self employed). You'll also need an idea of how much your property is worth, although the lender will want to get it valued before agreeing the mortgage. Then it's just a matter of waiting for the lenders and solicitors to do the rest.
Myth: I can only get a good remortgage deal through a broker
You can apply to remortgage with any lender, including your existing bank or building society. So it's important to compare remortgage deals from a wide range of providers to ensure you get the best deal. You can find remortgage deals from lots of banks and building societies – including your existing lender – in just a few minutes with MoneySuperMarket.
Some of them will only be available direct, meaning they won't show up if you ask a broker to scour the market for a remortgage deal for you. However, brokers do have access to some exclusive deals, so it can be a good idea to approach a broker and compare what they find with what you've been offered direct. 
Your home may be repossessed if you do not keep up repayments on your mortgage