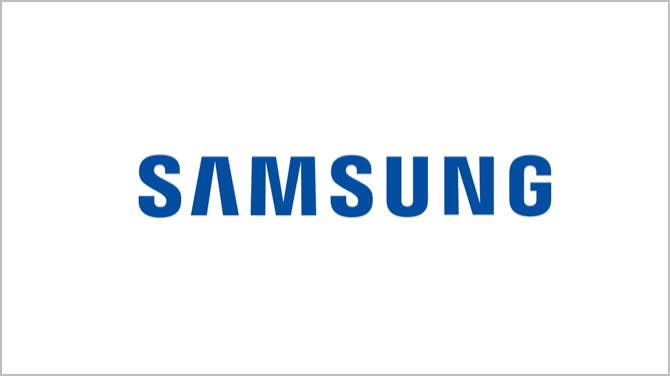 Following the announcement of Samsung's Galaxy S10 range, the tech giant has also revealed its phone with a foldable screen – said to be named the Samsung Galaxy X or Galaxy Fold.
It's rumoured to launch on 20 February, alongside the S10 handsets.
Here's everything we know about the Galaxy X/Fold so far.
Expected launch
It's been heavily rumoured to launch on 20 February as part of the Samsung Galaxy S10 range event, however it's likely to go on sale sometime in March.
Expected cost
There isn't a lot of concrete information about the expected cost of the Galaxy X/Fold, but we're expecting a price between £1,500 and £2,000.
Design
The main highlight of the Samsung Galaxy X/Fold is its folding capabilities. The phone uses the Infinity Flex display set into its design – this allows you to use the device as a phone when it's folded, or as a tablet when it's unfolded.
Details about the phone's display are somewhat inconsistent. One report says the phone will have three screens, each measuring 3.5 inches, while another says the front display will measure at 4.5 inches, giving way to a foldable 7.3 inch display as it opens.
It's also been said that the screen's resolution will be 3840 x 2160, with a 4K display. However, further details are still thin on the ground.
Reports indicate the Galaxy X/Fold will be available in black, silver, blue, and green.
Features
Samsung representatives have said that the larger, foldable screen is set to offer users plenty of new features and experiences, however there's no solid information as to what those might be just yet.
Technical specifications
Samsung overhauled its OS prior to the announcement of the Galaxy X/Fold, replacing the TouchWiz Android skin with One UI, which alongside the Infinity Flex Display should introduce a number of smartphone possibilities.
The phone should also pack two 3,100mAh batteries, a huge increase even from the Samsung Galaxy S9 plus, which had an overall capacity of 3,500mAh. However this doesn't tell us a lot about battery life, as this will depend more on the hardware and software in the phone.
The Galaxy X/Fold is also set to use the successor to the Snapdragon 845, though this hasn't been confirmed, while it should come with either 4GB or 6GB of RAM and 64GB or 128GB of storage. There may even be a handset with 256GB of storage, if rumours about the Galaxy S10 range are to be believed.
However, some believe that as a result of the innovative folding feature the device's camera may suffer.
Compare mobile phone tariffs
A new handset, especially something as exciting as the Galaxy X/Fold, can get everyone in the mood for a tech splurge, and you'll have a better chance of finding a good deal by comparing tariffs on MoneySuperMarket.
You'll be able to compare tariffs from a range of network providers, and you'll have your pick from all the major phone manufacturers. Just choose the make and model you fancy – you can even pick a SIM only deal if you want – and you can start comparing.