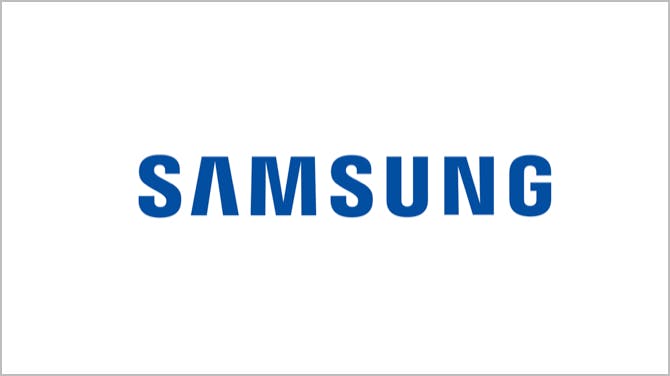 Want a Samsung Galaxy phone but don't want to break the bank? The Galaxy A22 is well worth a look. Here's a taste of what it's got to offer...
The Samsung Galaxy A22 5G's key features
It might not have the big name recognition of the Samsung Galaxy S22 but the Galaxy A22 still comes loaded with features that will satisfy almost every mobile user.
These include:
● Three lens camera. A triple camera set up is fast becoming standard issue when it comes to Samsung phones, meaning poor pictures in low light are a thing of the past.
● Large 6.6-inch screen
● Massive battery
● 5G. The clue's in the name.
Galaxy A22 5G dimensions
The Galaxy A22 is sizable at 167.2 x 76.4 x 9 mm. That larger format means it can accommodate the vast 6.6-inch screen.
This puts it around the same scale as Samsung's higher end devices.
How good is the Samsung Galaxy A22 5G camera?
The Galaxy A22 5G comes with three lenses: 48MP, 5MP and 2MP shooters make up this trio and the results are impressive considering its low to mid-range price point.
Pictures appear crisp and detailed and even in low light it does a decent job.
There are better cameras on smartphones out there, but considering the Galaxy A22 is a more affordable offering, it's no slouch.
The 11MP selfie camera does the job, but video recording is restricted to 1152p rather than 4K.
How good is Samsung Galaxy A22 5G design?
The curved edges and sleek finish of the Samsung Galaxy A22 5G belie its status as a mid-range smartphone.
It comes in some natty colours, including mint and violet too. And while its plastic finish and wide bezel around the screen can't hold a candle to the looks of Samsung's fancier phones, it's not a deal breaker.
How good is Samsung Galaxy A22 5G display?
The Samsung Galaxy A22 has a huge 6.6-inch screen. While the 1080 x 2100 pixel resolution is decent, the fact it is LCD rather than OLED on the 4G version of the Galaxy A22 is rather baffling.
That's to be expected with the cost so low, but in a world where smartphone screens are increasingly easy on the eye, potential owners should be aware that the Galaxy A22 5G isn't quite as sharp in this department as it could be.
All this said, it does have a high refresh rate of 90Hz, great for games in particular.
How good is Samsung Galaxy A22 5G battery life?
The massive 5000mAh battery means you can easily squeeze two days out of the Galaxy A22 5G before it needs charging.
That includes streaming video, calls, listening to music and social media.
What are the key differences between the Galaxy A22 5G and the Galaxy A21?
The Galaxy A22 5G has a slightly larger screen with a better resolution compared with the Galaxy A21.
And that's not all. Its battery is bigger too, while its 64GB and 128GB storage options outdo the 32GB found on the Galaxy A21.
The triple lens camera outdoes the more basic quad snapper on the A21, making the newer model a better bet.
Galaxy A22 5G pros and cons
Pros
● Great value
● 5G is a real bonus
● Good camera
Cons
● Outdated by newer Galaxy A23 5G
● Screen isn't OLED
How does Samsung compare to other manufacturers?
Samsung is one of the biggest players in smartphones. It makes amazing phones, such as the top end Galaxy S22 Ultra.
However, it also has pedigree in the mid range space, as the Samsung Galaxy A52s testifies.
Its devices offer the latest Android software from Google and are backed by some of the best internal components around.
By comparison, Apple offers more premium products that use its super iOS platform.
It serves up a range of devices, from its entry level iPhone SE (2022) through to its cutting edge iPhone 13 Pro Max.
Google makes its own superb Android phones under the Pixel brand. This is the way to go if you want the latest software from the Big G.
Moneysupermarket's expert rating: 3.5 of 5
We like the Galaxy A22 5G. It's a solid phone at a great price, with 5G access giving it an edge over rivals. Its camera and screen can be bettered, however.
Galaxy A22 contract options
You can pick up the Galaxy A22 5G on O2 with Buy Mobiles for no up front cost and just £18 per month for 24 months.
That gets you unlimited calls and texts, plus 6GB of 5G data.
Frequently asked questions
What was the Galaxy A22 5G's release date?
The Galaxy S22 5G came out in June 2021.
Is the Galaxy A22 worth buying in 2022?
If you want a bargain 5G phone, then the Galaxy S22 5G could be for you. Just remember the Galaxy A23 5G has been announced and will soon be available with a better camera and screen.
Is now a good time to buy the Galaxy A22 5G?
It's certainly a good time to buy a Galaxy A22 5G. Why? Because you can get 5G access for a snip on some of the best UK networks.
Will the Galaxy A22 drop in price?
Its price may drop when the Galaxy A23 5G comes out, so keep checking for newer, cheaper deals
Should I upgrade to a newer Samsung Galaxy?
If your old phone is on its last legs, upgrading to a newer Samsung Galaxy is a great idea.
The A22 is a good option for those on a budget and newer models will work with the latest Android software, too.
Galaxy A22 5G specs
General

| | |
| --- | --- |
| Manufacturer | Samsung |
| Operating System | Android |
| Sim Card Type | Nano |
Sensors

| | |
| --- | --- |
| Accelerometer | Yes |
| Proximity | Yes |
| Compass | Yes |
| Barometer | Yes |
| Gyroscope | Yes |
| GPS | No |
Size & Weight

| | |
| --- | --- |
| Form Factor | Candy Bar |
| Thickness | 8 mm |
| Size | 76.4mm x 8mm x 167.2mm |
| Weight | 203 g |
Battery

| | |
| --- | --- |
| Battery Type | Lithium Polymer |
| Capacity | 5000 mah |
| Standby | hours |
| Talktime | hours |
Display

| | |
| --- | --- |
| Display Size | 6.6 inches |
| Screen Type | TFT |
| Resolution | 1080 x 2400 inches |
| Pixels Per Inch | 399 ppi |
| Touch Screen Type | Capacitive |
Processing power

| | |
| --- | --- |
| CPU | 2200 mhz |
| Processor Cores | Octa Core Cores |
| Memory | 4000 MB |
Storage

| | |
| --- | --- |
| Internal Storage | 64, 128 |
| External Storage | Micro SDXC |
Camera & Video

| | |
| --- | --- |
| Primary Camera | 48 MP |
| Flash | Yes |
| LED Flash | |
| GEO Tagging | Yes |
| Auto Focus | Yes |
| Fixed Focus | Yes |
| Touch Focus | |
| Face Detection | Yes |
| Smile Detection | |
| Image Stabilisation | Yes |
| Video Quality | 1080 |
| 2nd Camera | 8 MP |
Data

| | |
| --- | --- |
| Generation | 5G |
| Frequency | Dual-band |
| NFC | No |
| Wi-Fi | No |
| Wi-Fi Hotspot | No |
| Wi-Fi Direct | No |
| Bluetooth | No |
| USB | No |