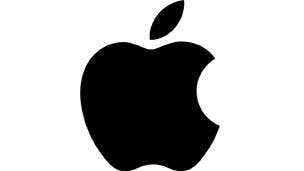 The iPhone XS was a fantastic phone when it launched in 2018, but it did come boasting a few relics of the era – like Memoji and promises of amazing AR. So, does it stand the test of time?
About the iPhone XS
The standard-sized 2018 iPhone launched alongside its bigger cousin, the iPhone XS Max, and both represented gentle mobile upgrades at the time.
It's no longer offered by Apple, but still available to buy from third party retailers. And it has software support right up to the current iOS – Apple hasn't forsaken it yet.
Nonetheless, it's still several years old at this point. If you're looking to save a bit of cash by choosing an older iPhone, it's an option – but you may miss out on a few up-to-date features.
Camera
The iPhone XS camera has two lenses: a 12MP main lens, and a 12MP telephoto one with 2x optical zoom. It's also equipped with quad-LED dual-tone flash, plus 4K video recording capabilities. And, of course, a 7MP selfie camera.
It's not as impressive a setup as more recent phones, but nevertheless, you'll be pleased with the snaps you take. The quality is absolutely still there, and creates pictures worth sharing on social media today – even if you don't quite get the 'wow' factor that, for example, the iPhone 14 Pro Max camera gives you.
That said, it's worth mentioning that you can get better snappers on mid-range phones these days. The Samsung Galaxy A53 goes for around the same price right now, and has camera tech far in advance of the XS. If getting the best camera for your buck is a concern, you might be better off going that route.
In particular, an area where the XS falls short compared to modern handsets is low light photography. It's certainly decent – but you won't get the same crispness and colour reproduction as with a more recent model.
Design
The XS has a near identical design to the iPhone X before it and the iPhone 11 that came next: fairly flat, rounded edges and corners, and a small camera module in the top corner of the back.
That's different from later models, like the iPhone 14, which have sharper edges and a more square look. As for which look is better… that really just comes down to personal preference.
It also has an IP68 water and dust resistance rating, which is great.
Display
The display on the iPhone XS is a Super Retina OLED affair, 5.8 inches in size with a 1125 x 2436 pixel resolution. That's great quality, and a nice high resolution, giving you nice crisp colours and good brightness.
More recent models will impress more here, but there's really nothing to complain about with the XS display. Sure, it's missing some of the more remarkable features like an adaptive refresh rate and extra brightness, which would bring an extra stunning touch. But overall, it's hard to criticise.
It's a win, and an ode to the power of future-proofing your tech.
iOS and performance
At the time of writing, the iPhone XS is fully upgradeable to the latest version of iOS (16.3). That's quite a bit of an upgrade from the iOS 12 you get out the box.
The fact that the phone's software and security are still supported is very good news. However, it's not totally clear how long that will be the case for.
As for the iPhone XS' performance, it runs on an A12 Bionic chipset. That's been outdone by later models with faster and more efficient processors, but nonetheless has plenty enough welly in it for most tasks. If you don't use any particularly taxing games or complex apps, you'll have no complaints.
RAM sits at 4GB, which is adequate – 2022's iPhone 14 has 6GB, for reference. And internal storage is either 64GB, 256GB, or 512GB – the larger two models are absolutely fine for a mobile user today, but 64GB is likely to fill up fast.
Battery life
The iPhone XS comes with a 2,658mAh battery, capable of wireless charging and 15W fast (ish) charging.
Like most iPhones of its era, it's… fine. It'll generally last the day with moderate use. But you'd be justified carrying a charging cable around just in case.
iPhone XS deals and incentives
There are very few special offers, deals, and juicy incentives on the iPhone XS these days, given it's been out for quite some time. But that does mean you can snap it up for a good price…
iPhone XS pricing
At launch, the XS was priced at £999 for the base model, rising to £1,349 for the 512GB storage version.
Thankfully it's no longer anywhere near that price. At the time of writing, you can snap up a new one for around £350, or a refurbished or second-hand one from around £140. You can also get it on contract from a few third-party retailers.
iPhone XS review: Verdict
Today, the iPhone XS is a perfectly serviceable phone. With an up-to-date operating system and decent enough processors, it's definitely an option if all you want is a cheap iPhone for a year or two.
The tech is fine, it looks fine, and it'll keep ticking over just fine too. But bear in mind it may not be long before the software lets you down. And, of course, it doesn't have the fanciest specs on the market – so be prepared for a little bit of lag.
Pros and cons of choosing the iPhone XS in 2023
Pros
Design stands the test of time
Adequate processors even today
Cameras are decent
Good for the current price
Cons
Battery life could be better
Specs have been far surpassed by later models
How does the iPhone XS compare against other iPhones?
For starters, later iPhones tend to be a bit bigger, with a 6.1-inch screen. But advances in display tech mean that the handset itself isn't much different in size. And as mentioned above, more modern iPhones now have a squared-off look to them.
Other than that, there aren't really any revolutions in later models. They all gave iterative updates, meaning each iPhone is just a bit better than the last. You'll find that mostly in the camera technology and processors, which get an update each year. Teamed with more RAM, more recent iPhones are better at handling multiple complex processes at once.
Meanwhile, the iPhone XS simply can't hold a candle to Pro Max models, such as the iPhone 14 Pro Max. These are much, much better, with more impressive cameras, specs, and displays.
The other difference, of course, is that they're also much more expensive.