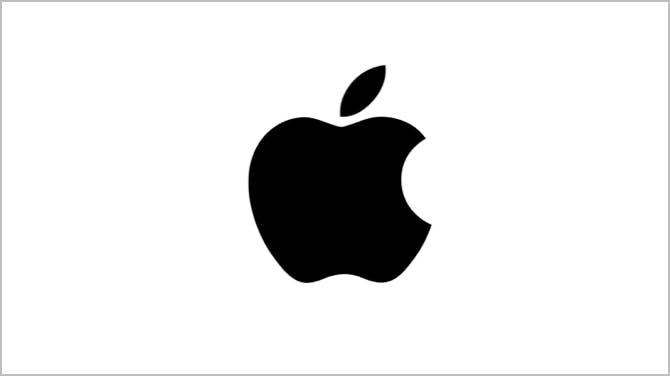 Although since superseded by the iPhone 13 range, the iPhone 12 Pro remains an excellent smartphone. We put Apple's supersized, double-camera-equipped smartphone to the test in rigorous iPhone 12 Pro review.
Is the iPhone 12 Pro worth buying in 2023?
The iPhone 12 Pro was Apple's class leading smartphone when it launched in 2020.
And while it has since been superseded by the iPhone 13 Pro, it remains an impressive, powerful device, with plenty of excellent features and a lower price tag than its successor.
The fact it supports the latest iOS software means it is still a solid bet for those who want an iPhone without paying top whack.
Our iPhone 12 Pro review in summary
A stunning screen, great camera and excellent internal specs make the iPhone 12 Pro a great device, despite the fact it first came out in 2020.
Its design is the same as the newer iPhone 13, meaning it easily competes looks-wise, while only the most fastidious tech fanatics will notice a difference in day to day performance.
The iPhone 12 Pro
Camera
The iPhone 12 Pro features a triple lens camera set up, each one with 12 MP. There's an f/2.4 ultrawide camera, an f1/.6 wide angle camera and an f/2.0 telephoto camera.
Lidar tech allows for depth of field scanning, meaning sharper pictures in low light conditions.
Night mode portrait shots are particularly impressive and showcase just how much better the iPhone 12 Pro's camera is compared with other 2020 smartphones.
The front facing 12MP camera is excellent for FaceTime and video calls, while 4K Dolby Vision HDR video recording at 60fps will satisfy those who use their devices for creating cutting edge video.
The 2x optical zoom isn't as good as the 3x optical zoom on the iPhone 13 Pro, but is hardly a deal breaker. Put simply, this is a camera rig that can do the business in all conditions.
Design
Apple completely revolutionised its iPhone range in 2020 with the iPhone 12 Pro one of a number of devices to receive a new look.
Inspired by the classic iPhone 4, the squared off glass and steel finish makes it the best looking iPhone ever.
The Ceramic Shield tech used to prevent bumps and scrapes means you don't need to hide it away in an ugly case either.
At 187g it's 25g heavier than the iPhone 12, but that's hardly hefty, especially considering how powerful it is.
Display
At 6.1-inches and with Super Retina OLED tech, the iPhone 12 Pro's screen marks a major upgrade on previous Apple handsets.
Sure, the newer iPhone 13 Pro looks even better. But video and games still look fantastic, with ample real estate for playing even the most involved titles.
The display is 0.3-inches bigger than the iPhone 11 Pro but the handset itself is only 0.1-inches larger. This edge-to-edge finish means bezels are kept to a minimum.
The only quibble is Apple's continued insistence on a notch at the top. But that doesn't get in the way too much and is something we've long been used to since the iPhone X.
iOS and performance
The iPhone 12 Pro features Apple's A14 Bionic chipset, which it says is 40% more powerful than 2019's A13.
In general, that means it can whip through web pages and ensure games and video look the part no matter what connection you're using.
With 5G as standard, it also works with the very best networks available right now.
The iPhone 12 Pro also supports iOS 15, including new Focus mode for tweaking notifications.
Apple has a long history of supporting its iPhones for years, so you can be sure that if you snap up an iPhone 12 Pro, it will continue to get the newest editions of iOS.
It's available in 128GB, 256GB and 512GB versions, with 6GB of RAM meaning its much more powerful than the iPhone 12 and standard iPhone 13 and iPhone 13 Mini.
Battery life
You can easily squeeze a day and a half out of the iPhone 12 Pro. All that while using 5G, watching video and gaming too. It stands apart from other 2020 devices in that regard, although obviously the iPhone 13 Pro can keep going for a little longer.
Use a 19W charger and you can get the battery to 50% in just half an hour. There's also support for Apple's MagSafe wireless charger.
iPhone 12 Pro's deals and incentives
Because it's since been superseded by the iPhone 13, there are some great iPhone 12 Pro deals.
O2 offers the device with unlimited calls, texts and 5G data for just £42 a month for 24 months, with £145 to pay up front.
Three has the iPhone 12 Pro for the same monthly price, but with 100GB of 5G data, for just £44 up front. Compare deals here at Moneysupermarket and we guarantee we'll find the right contract for you/
iPhone 12 Pro pricing
Apple no longer sells the iPhone 12 Pro directly. However, you buy it refurbished from its official store for £719 for 128GB, down from the standard price of £849.
On contract you can expect to pay between £40 and £50 per month, plus an up front fee depending on the network.
iPhone 12 Pro review: Verdict
The iPhone 12 Pro remains a powerful and impressive handset. Its triple lens camera is excellent and takes great pictures in all conditions.
The A14 chipset keeps things ticking along at rapid pace, while the design is the best Apple has ever used for an iPhone.
Sure, you can get newer handsets. But with great deals available, the iPhone 12 Pro is a brilliant option for new and upgrading Apple fans.
Pros and Cons of choosing iPhone 12 Pro in 2023
Pros
More affordable than the iPhone 13 Pro
Great camera
Excellent specs and support
Gorgeous design
Cons
How does the iPhone 12 Pro compare against other iPhones?
The iPhone 12 Pro is less powerful than the iPhone 13 Pro and iPhone 13 Pro Max and its camera is marginally less impressive.
However, it can be picked up for far less on contract. It's also an excellent alternative to the iPhone 13 and iPhone 13 Mini, which are both great phones but lack the Pro credentials that make this device so alluring.