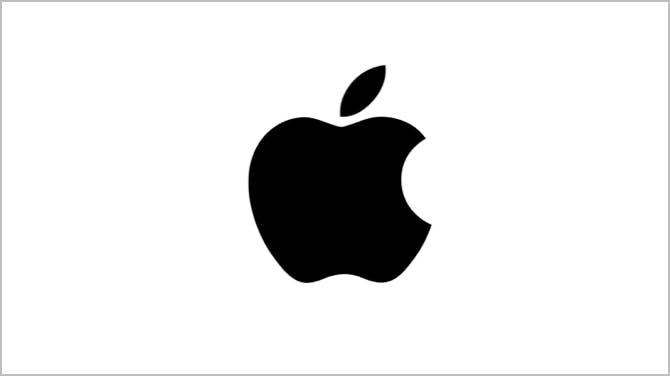 Although it's a few years old now, the iPhone 11 still packs a real punch. We put Apple's 2019 flagship smartphone to the best in our iPhone 11 review.
Is the iPhone 11 worth buying in 2023?
The iPhone 11 first came out in 2019, making it relatively old in smartphone terms.
But Apple's excellent A13 Bionic chip, paired with its cutting edge iOS software and excellent camera, mean the iPhone 11 is still an excellent option.
The fact it's significantly more affordable than newer models also means it's a great bet for first time iPhone owners or those on a budget.
Our iPhone 11 review in summary
With its dual 12MP wide and ultra wide cameras, rapid A13 chip and access to the latest iOS versions, the iPhone 11 is a great smartphone.
Its design is rounded and less like the snappier looking iPhone 12 and iPhone 13, but that's not necessarily a bad thing.
This is still an Apple product, with all the high quality finishes you'd expect from the California company.
20GB of 4G data
Unlimited minutes
Unlimited texts
download speed limit
Claim free Apple TV+ for three months

24 month contract

From Affordable Mobiles

100GB of 4G data
Unlimited minutes
Unlimited texts
download speed limit
Claim free Apple TV+ for three months

24 month contract

From Affordable Mobiles
Our iPhone 11 review in full
The iPhone 11 is a solid, dependable smartphone. What's more, it can still utilise the latest versions of iOS, meaning that although it first came out in 2019, you can access almost all of the best features offered by Apple's smartphone software.
Its battery life is in better with most rival devices, with around 36 hours between charges.
The iPhone 11's camera has since been usurped by the iPhone 12 and iPhone 13, but it's still great for social media snaps and can take excellent landscapes too.
Camera
The iPhone 11 only has two cameras on the back, both 12MP – one lens comes in at f/1.8 and the other an ultrawide at f/2.4.
That means it can take Portrait Mode snaps, as well as handling all kinds of other photography.
There's night mode so you can use it after dark, as well as 4k video recording at 60fps. While more modern phones tend to have a triple camera setup, this dual system is more than ok for casual use.
The front camera is also 12MP, twinned with an improved Face ID, Apple's cutting edge security system. It takes a great selfie, too.
Design
The iPhone 11's rounded finish is in keeping with older iPhone models, dating back to the iPhone X.
The look has since changed with the iPhone 12 and 13, but if you want features and aren't worried about having the very latest looks, then it's not a deal breaker.
It's available in purple, white, black, green, yellow and red.
The handset weighs 194g, with dimensions of 150.9mm x 75.7mm x 8.3mm.
Display
Apple always outdoes itself when it comes to its smartphone displays and the iPhone 11 is no different.
At 6.1-inches it's more than big enough for watching the latest shows in Netflix or Prime Video, while also offering ample space for gaming and productivity apps.
It features Apple's Liquid Retina HD display tech, with a resolution of 828 x 1,792. Its contrast ratio is 1,400:1, with a maximum brightness of 625 nits.
At the time of its launch, Apple said the screen was made from "the toughest glass in a smartphone". So if you do drop it, rest assured it can withstand most bumps and scrapes.
iOS and performance
The iPhone 11 launched at the same time as iOS 13. Now, iOS 15 is available and works seamlessly with it.
iOS 15 comes with SharePlay, a feature which allows you to stream music and watch video in real time with friends, as well as sharing your screen so you can plan a trip or just look at memes together.
Messages has been given an overhaul, with new Memoji, while a new Focus tool allows you to prioritise certain tasks, switching off notifications from selected apps so you can concentrate.
Maps, Safari and Wallet all come with new looks and are much improved. The fact you can access this on an older device shows why iOS remains a cut above.
Battery life
Apple promises 17 hours of video playback and 65 hours of audio. When it comes to day to day use, you can get between 36 and 48 hours out of the iPhone 11, impressive considering the battery drain on most competitor devices.
That means hours of streaming audio, gaming, watching YouTube and scrolling on Instagram without having to worry about losing power.
Apple says you can get 50% charge in just half an hour using a fast charge 20W adapter (sold separately), while there's also wireless charging support
iPhone 11's deals and incentives
You can get some excellent money off and incentive options with the iPhone 11.
At the time of writing, Vodafone has the iPhone 11 available with free Apple TV+ and Apple Music streaming, as does O2.
You can also score deals via O2's excellent Priority service.
iPhone 11 pricing
A 64GB iPhone 11 starts at £489 up front, rising to £539 for a 128GB iPhone 11.
You can pick up some great iPhone 11 deals too, with Vodafone offering it for £23 per month with unlimited calls and texts, plus 30GB of data.
O2 has the iPhone 11 for £25 a month with unlimited calls and texts and 60GB of data.
iPhone 11 review: Verdict
The iPhone 11 might not be the latest Apple smartphone out there.
But with a sharp finish, excellent camera and support for the latest iOS software, it's a great bet for anyone who wants an iPhone without having to pay out the best part of a grand or enter into a long contract with high monthly payments.
Pros and Cons of choosing iPhone 11 in 2023
Pros
More affordable than newer iPhones
Excellent camera
Sharp design
Still supports the best version of iOS
Cons
Still not that cheap
Older model means support for new software won't last as long as newer iPhones
How does the iPhone 11 compare against other iPhones?
The iPhone 11 looks different to the iPhone 12 and iPhone 13. And that's not all. The cameras on the latter two models are notably better, while the chipsets mean that performance is faster too.
However, it remains a step up from the iPhone XR and iPhone XS, not to mention being a world away from the Touch ID based iPhone SE.