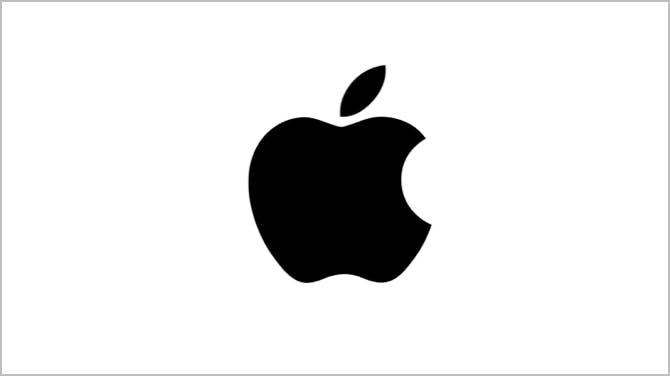 See the best Apple iPhone XS Max deals here at MoneySuperMarket and find out how much you can save now.
Compare iPhone XS Max deals
Use our dedicated search tool to compare iPhone XS Max deals and see how much you can pick up Apple's super sized smartphone for.
Keep an eye out for great deals with plenty of data plus unlimited calls and texts.
The iPhone XS Max's key features
Apple unveiled the iPhone XS Max in 2018. Its key features include:
6.5-inch Super Retina OLED screen
Dual lens 12MP camera
4K video recording
Support for the very latest iOS 16 software
Storage up to 512GB
How good is the iPhone XS Max's camera?
The iPhone XS Max features a dual 12MP lens setup, with one wide and one telephoto lens.
Optical image stabilisation and 2x optical zoom ensure that images appear crisp and bright on the lush 6.5-inch display and still hold their own on social media some four years after the device was first released.
However, the camera has long since been superseded by those on the iPhone 11, iPhone 12, iPhone 13 and iPhone 14, all of which feature better setups with tighter zoom functionality and better low light performance.
If you want to take the very best images, you may want to invest in a newer iPhone.
Conversely, if you're happy with more than decent snapshots and don't want to pay a premium for Apple's latest handsets, then the iPhone XS is a safe bet.
The 7MP selfie camera holds its own in decent light and is great for FaceTime calls.
How good is the iPhone XS Max's design?
As you'd expect from an Apple device, the iPhone XS Max looks and feels superb.
It features the older, rounded finish which Apple first debuted with the iPhone X, but still manages to look fresh.
Eagle-eyed phone lovers will notice that the iPhone 12, 13 and 14 all come with a hard-edged, squared off look that feels even more premium. But for everyday use this isn't a deal-breaker.
The notch at the top of the screen divides opinion, but Apple has only recently begun to move away from this look with the top-of-the-range iPhone 14.
It can feel intrusive, but houses the excellent Face ID security function, making opening and using the device a breeze.
How good is the iPhone XS Max's display?
The iPhone XS Max's display is a vast 6.5-inch effort. And while its brightness rating, at 625 nits, is far below more recent iPhones, it still looks great when streaming video and gaming.
The latter can feel impaired by the lack of a top-end, 120Hz refresh rate, but only truly hardcore gamers will see the difference.
How good is the iPhone XS Max's battery life?
The iPhone XS Max's will generally last around a whole day between charges, assuming you take it out of the mains in the morning and recharge at night.
This is fairly standard for older iPhones, but be aware that once you install the latest iOS software, the battery may drain faster.
It supports Qi wireless charging and can get to 50% battery in half an hour using a 15W charger.
It should be noted that most newer iPhones and Android devices have a lot better battery life and offer ultra-fast charging as standard.
What are the key differences between the iPhone XS Max and the iPhone X?
The iPhone XS Max is the first of Apple's supersized smartphones, which have since become a cornerstone of its line-up.
As such, it doesn't have a strict predecessor, but can be closely compared with the iPhone X.
What we like
Larger, better display
Support for iOS 16 and newer software will last longer
Better battery life
What we don't like
Still makes use of cumbersome notch design
How does the iPhone XS Max compare to other flagship handsets in the UK market?
The iPhone XS Max was first released in 2018 and, as such, has long been out of date.
There have been a string of new iPhones since, with the latest being the iPhone 14 range, released in September 2022.
Rival phones from Samsung, including the new Galaxy S22 5G, and Google's Pixel 7, also outdo it when it comes to imaging, design and display.
However, the XS Max's support for the latest iOS 16 software means that it still takes advantage of Apple's best-in-class platform and everything it has to offer.
It's also available at a fraction of the cost of newer flagship phones.
Moneysupermarket's expert rating: Three out of five
The iPhone XS Max was one of the best phones on the market in 2018.
It's still a rock solid option, especially for budget conscious buyers, but newer iPhones come with better features.
iPhone XS Max contract options
Those keen on an iPhone XS Max contract have loads of options here at MoneySuperMarket.
Check out our guide to no upfront cost phones if you would rather spread the cost of the device and see our bad credit phones guide if you've got a poor credit score but are keen to buy an iPhone XS Max.
Frequently asked questions
Is the iPhone XS Max worth buying in 2023
The iPhone XS Max is worth buying if you want an Apple phone but don't want to break the bank buying one. It is much more affordable than the latest iPhone 14.
Is now a good time to buy the iPhone XS Max?
Now is a good time to buy an iPhone XS Max, with prices low and support for iOS 16 still available.
Will the iPhone XS Max drop in price?
The iPhone XS Max may drop in price in 2023, but not until new iPhones are released, most likely in September.
Should I upgrade or wait for the 2023 model?
If you have an ageing iPhone, now is a good time to upgrade. However, if you want a newer iPhone, it may be worth waiting as more recent models will likely drop in price over the coming year.
iPhone XS Max specs
General

| | |
| --- | --- |
| Manufacturer | Apple |
| Operating System | iOS |
| Sim Card Type | Nano |
Sensors

| | |
| --- | --- |
| Accelerometer | Yes |
| Proximity | Yes |
| Compass | Yes |
| Barometer | Yes |
| Gyroscope | Yes |
| GPS | Yes |
Size & Weight

| | |
| --- | --- |
| Form Factor | |
| Thickness | 7.7 mm |
| Size | 77.4mm x 7.7mm x 157.5mm |
| Weight | 208 g |
Battery

| | |
| --- | --- |
| Battery Type | Lithium Ion |
| Capacity | 3174 mah |
| Standby | hours |
| Talktime | 25 hours |
Display

| | |
| --- | --- |
| Display Size | 6.5 inches |
| Screen Type | Super AMOLED |
| Resolution | 1242 x 2688 inches |
| Pixels Per Inch | 458 ppi |
| Touch Screen Type | Capacitive |
Processing power

| | |
| --- | --- |
| CPU | 2490 mhz |
| Processor Cores | 6 Cores Cores |
| Memory | 4000 MB |
Storage

| | |
| --- | --- |
| Internal Storage | 64, 256, 512 |
| External Storage | No |
Camera & Video

| | |
| --- | --- |
| Primary Camera | 12 MP |
| Flash | Yes |
| LED Flash | |
| GEO Tagging | Yes |
| Auto Focus | Yes |
| Fixed Focus | Yes |
| Touch Focus | |
| Face Detection | Yes |
| Smile Detection | |
| Image Stabilisation | Yes |
| Video Quality | 2160p |
| 2nd Camera | 1080 MP |
Data

| | |
| --- | --- |
| Generation | 4G |
| Frequency | Dual-band |
| NFC | Yes |
| Wi-Fi | Yes |
| Wi-Fi Hotspot | Yes |
| Wi-Fi Direct | Yes |
| Bluetooth | Yes |
| USB | Yes |