Everything you need to know about Amigo Loans
Amigo Loans is a specialist provider of guarantor loans to people with less-than-perfect credit ratings
Amigo Loans is a loan provider designed for people who are poorly rated by credit agencies. It specialises in what's called 'guarantor loans' – where a close friend or family member agrees to take on the debt in case the borrower can't pay it back.
These types of loan are mostly offered to people with a difficult financial history. Because Amigo has the guarantee that someone will pick up the debt if the original borrower defaults, it can lend to people who might otherwise be turned down by regular lenders.
Amigo usually provides loans for debt consolidation (combining all your debts into one monthly repayment), or to fund weddings or vehicle purchases. In terms of APR, Amigo's loans may be a better option than payday loans for people who desperately need quick cash, while they're also worth considering for entrepreneurs or small businesses who might struggle to borrow from other sources despite healthy cashflow.
Of course, if you do take a loan from Amigo, you are still expected to pay it back. There are serious consequences to defaulting on any loan.
What is a guarantor loan?
A guarantor loan is designed for people with bad credit. The borrower nominates a friend or family member with an excellent credit score who agrees to honour the loan if they default on repayments. This way, the lender can afford to take more of a chance on someone – because they know the money will definitely be paid back one way or another.
The borrower still needs to be able to prove that they can meet a sensible repayment schedule – guarantor loans aren't a way to borrow money without consequences, so if you become unable to meet your repayments, Amigo will eventually ask your guarantor to start making them instead.
If you are unsure of your own credit score, MoneySuperMarket offers a free-to-use Credit Monitor tool which you can use to find yours.
Guarantor loans usually have higher rates of interest to represent the increased risk to the lender – if they believe you're less likely to pay it back, they're going to charge you more.
On the other hand, if you can prove yourself as a responsible borrower and do pay the loan back on time and in full, your credit score will almost certainly improve, opening you up to loans with better terms in future.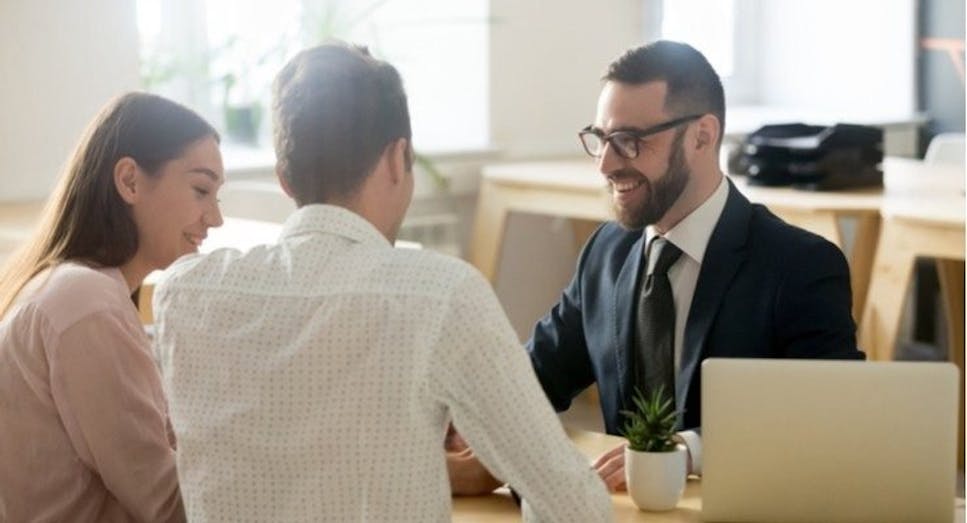 Who can be a guarantor?
A guarantor is usually a close friend or family member. They need to be aged between 18 and 75, and either be a home owner or have a very good credit history. They will only be approved if they can prove they have enough money to cover the monthly repayments of the loan, should they need to, as well as live their normal lives.
Key features of Amigo Loans
As with every loan provider, Amigo Loans has a simple set of rules and expectations. This is what you need to know:
You can borrow between £1,000 and £10,000 for one to five years, or one to three years under £2,500

If approved, you get the cash in two hours to two days

The representative APR is 49.9% – this could change, but Amigo says it hasn't in 11 years

The loan is unsecured, so you don't need to offer an asset like a car or home as collateral

The loan is guaranteed, so it requires a friend or relative to agree to take it on if you can't repay. This is the key feature

There are no fees, so you don't have to pay anything up front to arrange the loan

You have the option to make early repayment – unlike many other providers, Amigo lets you make overpayments or pay your loan off in full early

People with poor credit scores are accepted – up to a point, of course

It's regulated by the Financial Conduct Authority (FCA)
Frequently asked questions about Amigo Loans
How quickly do you get the money?
You can get the money in as little as two hours, but the process can take up to two days.
Can you top up?
Yes, you can top your loan with Amigo. They effectively offer you a new loan which pays off your current loan and gives you whatever extra you want on top.
Who can be a guarantor?
Technically you can ask anyone to be a guarantor, but in reality it has to be someone close enough to you to trust that you can pay back your own loan. They also need to have very good credit to be considered.
How does a credit check work?
Amigo will credit check you, but not to view your credit score – it's to make sure you're not bankrupt or on an IVA.
They do a more thorough credit check on your guarantor, to ensure they're financially stable and likely to pay back the debt if necessary. This check won't affect their credit score – it's what's known as a 'soft check', and it's invisible to other creditors.
This is the same type of check MoneySuperMarket uses in our Eligibility Checker tool, so if you want an idea of what kinds of loans are available to you, check it out now.
Can you pay the loan back early?
Yes, you're welcome to pay back as much as you like or settle up at any time – at no extra cost. Early repayments will reduce the amount of interest you have to pay, and cost you less overall.
What's the total cost?
Amigo doesn't charge any set-up fees, but it does have a reasonably high representative APR at 49.9%. Interest is calculated daily, and added to the total bill once a month. The total cost will depend on how much you borrow and the length of the term you agree, but the more and longer you borrow, the more you'll pay overall.
Are amigo loans safe?
Amigo Loans is authorised and regulated by the Financial Conduct Authority (FCA).
Am I eligible for an Amigo Loan?
More people are eligible for Amigo Loans than those from many other providers, simply because it focuses on people who can't seem to get other loans. Your credit score is less of an issue – it's more important that you can secure and demonstrate the trust of a guarantor.
That said, there are still some basic criteria you need to meet:
You must be a UK resident

You must be aged between 18 and 75

You can't be on an active bankruptcy, an individual voluntary arrangement (IVA) or equivalent, or a debt management plan

You can prove you can comfortably afford loan repayments

You have a close friend or relative who is prepared to guarantee the loan
How do I apply for an Amigo Loan?
You can find a great loan deal when you compare your options on MoneySuperMarket. Just give us a few details about what you want from your loan, including what it's for and how much you need, and you'll see a list of quotes tailored for your needs.
You can compare deals by their APR, any fees or charges, and the likelihood you will be accepted. As soon as you've found the loan you want, simply click through to the provider's website to finalise your application.
Be aware that a loan is a significant financial commitment. You should be honest on your application and with yourself as to whether you can afford the repayments. Guarantor loans charge sizeable interest, and if you end up unable to meet your repayments, your credit score will be affected and you may fall into significant debt.