Learn more about critical illness cover and find out if it's right for you
Not sure where to start with critical illness cover? It's a handy add-on to your life insurance that can give you extra financial security when you need it most. Read our guide to find out more.
Definition of critical illness cover 
Critical illness cover is insurance that pays out if you're diagnosed with a serious illness or disability. It's usually sold as an add-on to your life insurance, but it's also possible to get standalone critical illness cover if you want.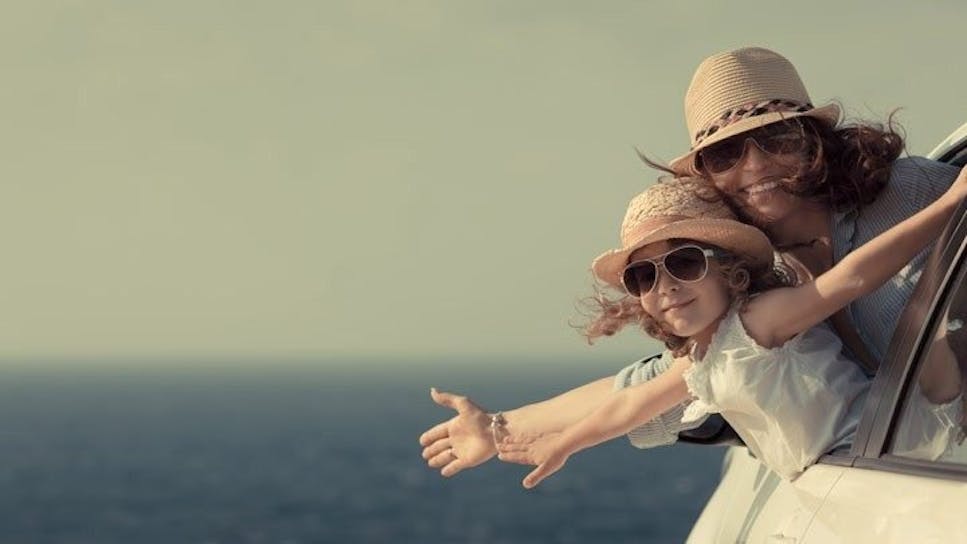 Critical illness insurance explained 
If you suffer a serious medical emergency, the last thing you want is to have to worry about money. But being ill can be expensive – you might have to pay for certain medical expenses or changes to your lifestyle, and if you're not able to work it could put your household budget in the red. That's where critical illness cover comes in. 
Critical illness cover is there to make your illness and recovery as stress-free as possible. Your insurance pays out a tax-free lump sum if you're diagnosed with a serious illness or disability, and you're free to spend the money however you like – whether that means adapting your home to better accommodate your needs, paying for treatment, or simply plugging any holes in your finances. 
What are examples of critical illnesses? 
There's no one definition of what a critical illness is. Every insurer has a slightly different list of what counts as a critical illness, so it's important to read your policy document carefully so you know exactly what you're getting. However, any good critical illness policy should cover the following: 
Cancer 

Heart attack, stroke, coma, or brain injury 

Major organ failure 

The loss of any limbs, or total paralysis in a limb 

Permanent blindness, deafness, or loss of speech 

Serious burns 

Some degenerative illnesses like Alzheimer's, Parkinson's, or multiple sclerosis

What is covered under critical illness? 
Every insurer has slightly different policy exclusions, but usually, critical illness insurance covers any illness that causes serious and long-lasting effects on your health, or any illness that could permanently alter your life. However, insurers might measure this in different ways – here are some exclusions to look out for: 
Some insurers might not cover early-stage or low-risk cancers. Others might pay out only a small portion of your lump sum if you're diagnosed with treatable breast or prostate cancer. Similarly, a less severe heart attack or stroke might not be included 

When you take out critical illness cover, you'll be asked about any pre-existing conditions. Insurance won't cover you for any illnesses you already have when you take out the policy – and your insurance could be invalidated if you're not honest when you take out the cover 

You'll only get your pay-out if your critical illness has been diagnosed by an appropriate medical professional – many insurers insist that your illness has to be verified by a consultant who specialises in the relevant field 
When do I need critical illness cover? 
If you think you might need critical illness cover, the best time to get protected is now – there's no way of knowing when something might happen in the future, and if you become seriously ill before getting cover your illness is likely to be excluded from the policy. 
If you're an employee, your workplace might already have employee benefits that cover you if you become seriously ill. But these often come with a time limit – Statutory Sick Pay only covers you for up to 28 weeks, and some serious illnesses can impact your life for much longer. It's a good idea to check with your employer's HR department to see what benefits you're entitled to, and then decide if you want the extra security that comes with critical illness cover. 
Who needs critical illness insurance? 
For many people, critical illness insurance is an important way of protecting their financial security – but it is an extra expense, and some people might not need it. It's important to think carefully about whether critical illness cover is worth it for you.  
It might be worth getting critical illness cover if you have other people that depend on your income, or a mortgage that will still need to be paid even if you have to stop working. The cash pay-out can help fund those expenses while you're recovering or adjusting to your changing needs. It's also worth considering if you're self-employed or a sole trader, and you don't have any workplace benefits that could replace your income. 
However, critical illness insurance might not be worth the cost if you already have plenty of savings you can rely on if something happens. If your workplace already has a generous benefits scheme, you might also decide that extra cover isn't necessary. 
Find great value life insurance with critical illness cover 
In most cases, critical illness cover is offered as an add-on to your life insurance. It's usually cheaper to bundle up your critical illness cover with life insurance, and with MoneySuperMarket it couldn't be easier to find a great deal.
When you search for life insurance quotes, we'll ask a few quick questions about your health and lifestyle, and when it's time to compare deals the same information will be used to work out quotes for critical illness cover. It's fast, easy, and free – try it today and see how much you could save.