Do I need life insurance if I'm renting?
If you're a tenant you might not think you need life insurance, but a policy can still offer benefits for people renting their home
Do I need life insurance if I'm renting?
A life insurance policy offers a number of benefits for tenants and homeowners alike – especially if you have dependants, as it helps provide for them after you pass away by covering living costs
Life insurance – also known as 'term insurance' – either pays out a lump sum or a monthly income if you die within the term specified. A lump sum is the logical choice for homebuyers, as it can be used to clear debts such as an outstanding mortgage.
But life insurance can also be used to meet your dependants' ongoing living costs if you die unexpectedly. This can range from monthly rent payments to the general living costs faced by every family – utility bills, groceries, clothes and so on.
So if you're a tenant, life insurance could make the difference between your dependants being able to stay in the family home or not.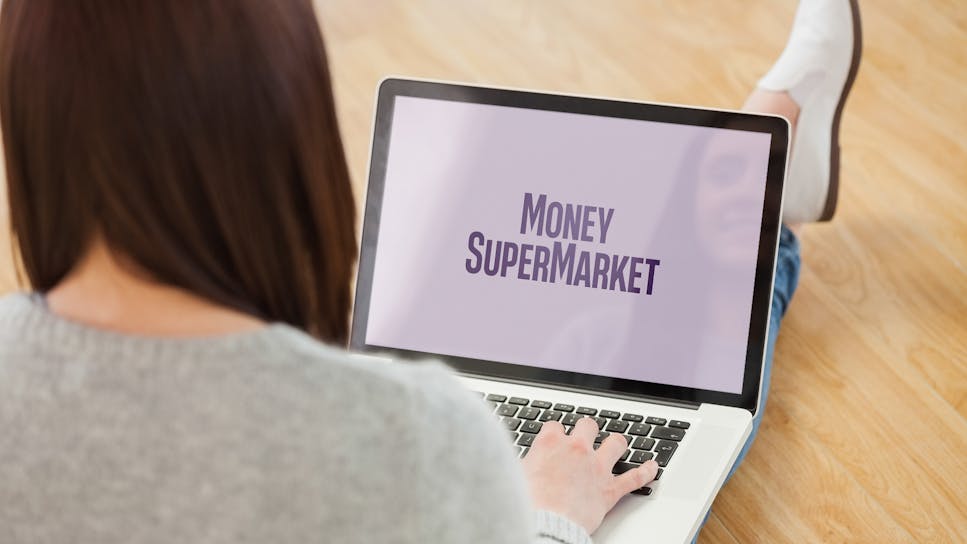 Do renters usually take out life insurance?
Renters have historically been overlooked by life insurance providers, and as a result only 23% of private renters have life cover in place – compared to 55% of homeowners with a mortgage. In spite of this it could be renters who have the greater need for life insurance – over two thirds of private renters believe they would have financial struggles within six months of being unable to work.*
*According to data provided by Lightspeed and Mintel from March 2019, accurate as of March 2020
*According to data provided by Lightspeed and Mintel from March 2019, accurate as of March 2020
What type of life insurance do renters need?
Term insurance comes in different forms, and if you're renting you might want to consider the following depending on your circumstances:
Lump sum or monthly income?
You can choose whether your term insurance pays out a single lump sum or an agreed amount each month from the date a claim is made to the end of the original term.
Policies arranged to pay monthly are sometimes called 'family income benefit plans', and they tend to cost less than equivalent lump sum versions. That's because the pay-out is likely to be less: if there's a claim on a lump sum version one month before the end of the term, it will pay out the full amount, whereas only one monthly payment would be forthcoming otherwise.
With either policy, if no claim is made during the term, the policy simply comes to an end. It has no value, and there is no refund of premiums.
If you stop paying your premiums during the term, the policy will lapse and you won't have cover.
Single or joint?
You might consider taking out a joint policy if you're in a couple, but keep in mind the pay-outs work slightly differently for joint and single life insurance.
Single: A single policy only covers one person, and you're entitled to take out one policy each. That means your dependants would potentially receive two pay-outs, one for each policyholder (if you were both to die within the term)

Joint: Joint life insurance covers two people, and the pay-out structure depends on whether you choose a 'first death' or 'second death' policy. A first death policy pays out after the first policyholder passes away, leaving the other without cover as the policy then terminates. A second death policy pays out if both policyholders pass away within the term
Level or decreasing term?
A level-term life insurance policy pays out a fixed amount in one sum if you pass away during the term, while the monthly payments and the sum you're insured for will stay the same. The pay-out on a decreasing-term life insurance policy, on the other hand, decreases over the policy term.
Decreasing-term life insurance policies are generally cheaper as a result. They're usually taken out by holders of repayment mortgages as the potential pay-out falls as the outstanding mortgage debt does.
This is to ensure that any dependants can still afford to live in a household that hasn't been fully paid off once the policyholder's income is gone.
A decreasing-term policy might be worth considering for tenants with debts that need to be paid off – for example, if you've taken out a car loan, your dependants would be able to continue making those payments after you pass away.
It should be remembered, however, that life insurance has uses beyond clearing debts – if you can afford to buy more cover than would be required to pay what you owe, then you can also provide your dependants with money to live on after you're gone.
Critical illness cover
Critical illness cover is an additional form of protection you can take out as part of your life insurance policy. It pays out if you're diagnosed with certain medical conditions – useful if you aren't able to work and you or your dependants have rental payments to keep up with.
What other insurance do I need if I'm renting?
If you're renting you might not think a home insurance policy is required – but even if your landlord does have comprehensive cover, it will only apply to the building and any contents they've supplied. Your own personal belongings won't be covered unless you take out your own renter's insurance policy.
Speaking of your landlord's contents, you might also want to consider a tenancy liability policy. This will cover the cost of repairing or replacing your landlord's possessions if you cause any accidental damage during your tenancy.
Compare life insurance quotes
Comparing life insurance quotes with MoneySuperMarket is a quick and easy way to find affordable cover for renters. All you need to do is tell us a little about yourself, your circumstances and the amount of cover you need, and we'll show you a list of quotes tailored to your needs.
You'll be able to compare deals by the monthly cost and any add-ons included in the policy, and once you've found the right deal just click through to the provider to finalise your purchase.
As with any type of insurance it's important to balance cost and coverage to ensure you have the right amount of protection in place, for the best price possible.