What are my options for taking out life insurance when pregnant?
We take you through the considerations you need to think about when taking out cover.
If you've recently found out you are pregnant (or are further down the road in your second or third trimester), firstly – congratulations!  Few times in life are quite as exciting as right now.
But alongside the joy and fanfare of a new baby comes a host of serious financial considerations, and life insurance is often among them.
Here's a round-up of the most common questions you might ask about life cover when you're expecting.
Can you take out life insurance when you are pregnant?
Yes – applying for life insurance when pregnant is the same as applying at any other time. In fact, it's common to arrange life insurance policy during pregnancy as it means you'll soon have dependants you'll want to protect in the event of your untimely death.
And, as we illustrate in our MoneySuperMarket research, the cost of raising a child from birth to age 18 is not cheap.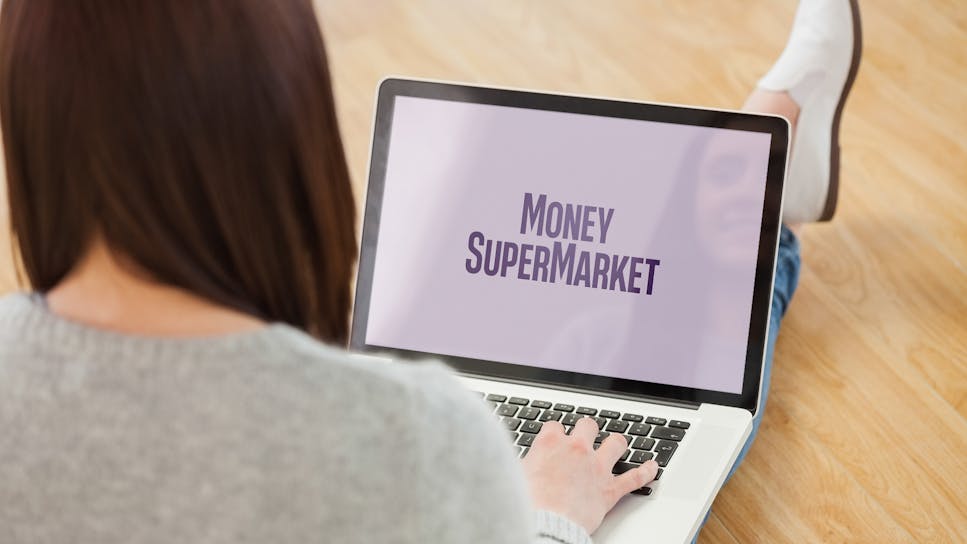 How do I apply for life insurance if I am pregnant?
The life insurance application process should be largely the same – but it can help to get some clarification around some of the questions. For example:
What weight do I need to provide my insurer with? In most cases the insurer will ask for your pre-pregnancy weight. Just provide an estimation.

Are you a smoker? While you may have quit smoking during pregnancy you will need have abstained for longer than this to qualify as a non-smoker. Life insurers will typically want to see that you have been free from nicotine products for the last 12 months at a minimum. This means cigarettes, e-cigarettes and nicotine replacement products.

What is your alcohol consumption? While you are likely to be drinking less alcohol or none at all when pregnant, the insurer will want to know about your alcohol consumption over a number of years. So, just answer honestly.
Do I need to tell my life insurer I am pregnant?
If you are applying for new life insurance, you will need to disclose your pregnancy during the application process. Failing to do so could invalidate your cover, which – in the worst-case scenario – could mean you've paid your premiums, but your beneficiaries do not receive a pay-out if you die.
Do I need to change my life insurance when I have a baby?
If you already have life insurance in place, you won't need to inform it of your pregnancy. Your policy will remain intact, and the cost of your premiums will not change.
However, you may want to increase the amount – known as the 'sum assured' – your existing policy would pay out to reflect the fact you will soon have either a dependant or a larger family.
Bear in mind that upping your life insurance cover tends to result in higher premiums. However, it's worth using this opportunity to compare life insurance providers and ensure you are on the best deal for your circumstances.
If you do decide to switch providers, check the dates thoroughly and be sure you don't leave any gaps in cover.
What if I experience complications in my pregnancy?
If you are suffering with conditions such as anaemia and hypertension when you make your life insurance application, some providers will postpone cover until after the birth. 
That's why it's a good idea to arrange life insurance as early as possible as – if you do encounter complications such as these – they tend to arise in the later stages of the pregnancy.
What about applying for life insurance after I am pregnant?
If you decide to make your life insurance application after your baby is born, you will encounter a different set of questions, for example around postnatal depression.
If you tick that you suffered from the condition, the insurer could ask for further details such as how long for and whether you needed to take medication or see a psychologist.
Questions like these might feel uncomfortable, but it's essential you answer them truthfully for your cover to remain valid. And it's unlikely your application will be turned down on this basis – postnatal depression, in most cases, subsides over time so from the insurer's perspective, the risk is low.
Why would I need life insurance when I am pregnant?
If you were to die unexpectedly, a substantial cash pay-out to your family could cover ongoing expenses such as the mortgage and bills, child care fees, and other life expenses.While the money would not take the pain away, it could make life much easier on a practical level for whoever you leave behind – for example, they would be able to stay in the same home and take time off work.
Will taking out life insurance cost more if I am pregnant?
Pregnancy alone should not result in more expensive life insurance premiums – rather your pregnancy will be factored into your health in general. Just as if you were applying without being pregnant, the life insurer will consider any pre-existing conditions and family medical history when pricing your premiums.
How should I compare life insurance quotes when pregnant?
Always compare premiums for life insurance as they can vary considerably from one provider to another – and be sure to check terms and conditions.For example, waiver of premium which covers the cost of your monthly or annual premiums if you are unable to work because of illness or injury – may not be offered if you are pregnant.
This is because it's perceived you may take more time off work due to morning sickness or other pregnancy-related conditions.