Find affordable cover for a non-standard property
If your home is a listed building or has a thatched roof, you will need to turn to a specialist insurer to get the cover you need
What is non-standard construction home insurance?
Non-standard construction home insurance is what you take out to cover your building if it's viewed by insurers as a 'non-standard property' – so if it's made from materials that aren't considered as usual for home construction in the UK.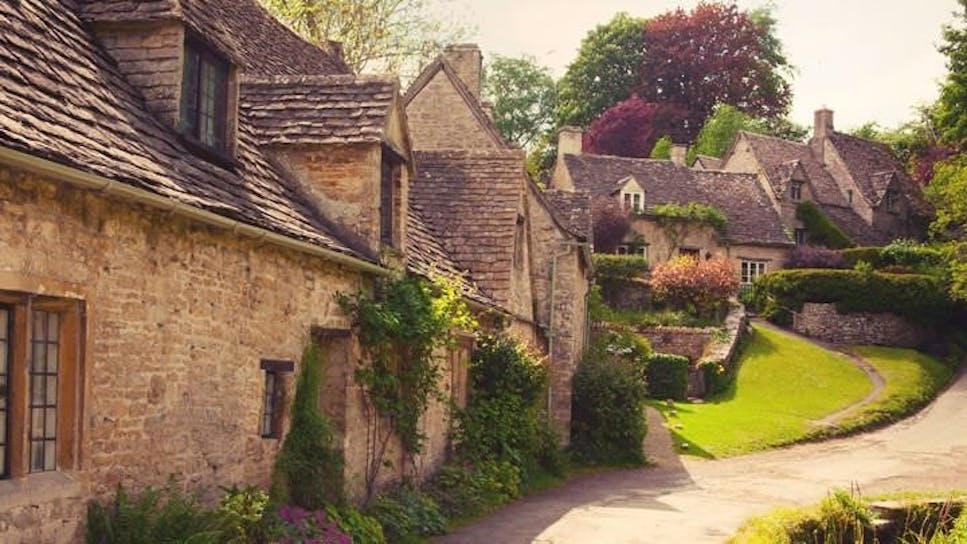 What is a non-standard property?
Your home will be seen as a 'non-standard property' if it's built from materials that insurers don't consider to be usual. While standard properties are usually built from brick or stone, and the roof made from slate or rooftiles, a non-standard home may be built with:
Steel or timber frames

Cob – a mix of clay, water and straw, common in Cumbria and the south-west

Wattle and daub – wattle is a woven lattice made from wood, which is filled in by daub, a mix similar to cob

Straw bale or flint

Grass and peat walls – often found in Scotland

Other types of cladding

Thatched, rubber, plastic or shingle rooftiles
Modular homes, pre-fabricated homes, and unusual properties such as converted windmills also come under non-standard properties.
Why do I need specialist cover for my non-standard property?
Non-standard homes require specialist cover as the materials used to build these properties are usually harder to make and require special skills to put them together. As a result the repair costs associated with these homes is usually higher than normal homes.
These materials may also require more ongoing maintenance, as they could be more vulnerable to damage.
What will a non-standard construction insurance policy cover me against?
When you take out a home insurance policy for a non-standard property you'll usually still be able to take out the same types of cover – buildings insurance to cover the actual property, and contents insurance to cover your belongings.
Does it cost more to insure a non-standard property?
The premium for a non-standard home insurance policy may be higher than for a standard property high because of the specific risks to more unusual properties. Flat roofs, for example, are more prone to weather damage, whilst fire is the big hazard in a thatched property, with any damage likely to be more extensive and expensive to repair than in a home of standard construction.
And if you live in a listed property, you're subject to all kinds of rules and regulations over repairs and alterations, which can lead to costly claims. 
Even if you do have to pay a bit more for non-standard cover, remember that buildings insurance is essential. A decent policy covers your home against a range of risk including fire, flood, storm and subsidence and can provide a financial lifeline if things go wrong.
How do I work out how much cover I need?
If you live in a standard build home, insurers will be able to work out how much you need to pay for buildings insurance pretty easily. This is known as 'the sum assured' – it's what the maximum the cost to rebuild your property from scratch would be if it were destroyed.
The Association of British Insurers' and Building Cost Information Service provides a rebuilding cost calculator you can use to check your property's rebuild cost.
However, if you live in a home of non-standard construction, you will probably have to employ a surveyor to help you work out the sum assured.
Compare affordable home insurance quotes
If you want to get the best deal on insurance for a non-standard property, you can source quotes quickly and easily with MoneySuperMarket's carefully selected partners. They'll show you exactly what is and isn't covered, so you can be certain that the policy you choose is right for you and your home.