Everything you need to know about handbag insurance
Whether or not you carry a designer handbag, it's worth checking your handbag and its contents are insured when you're out and about
Looking for home insurance?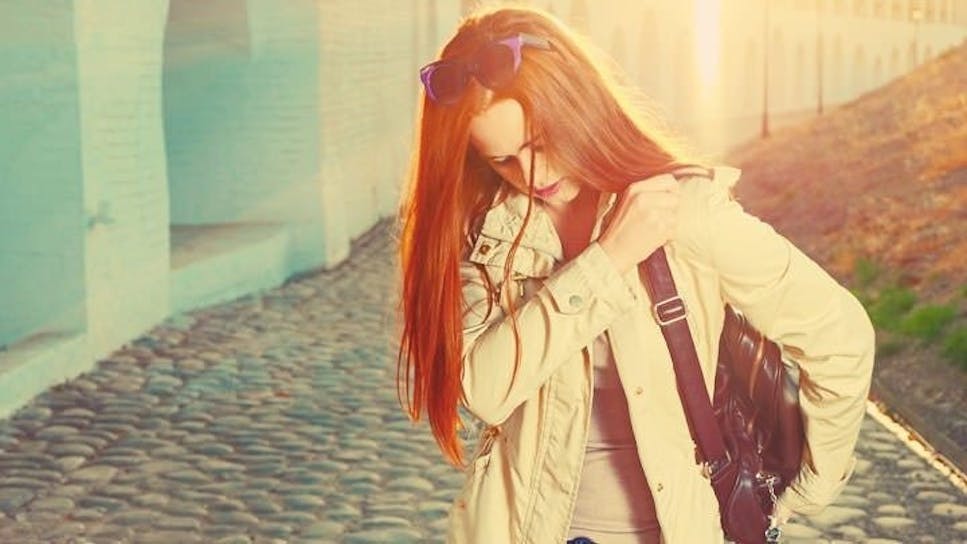 Do I need handbag insurance?
What is in your handbag? Even if you rarely carry much cash, your gadgets and make-up alone could be worth hundreds, if not thousands, of pounds. So however much your handbag itself is worth, handbag insurance could still be a sensible purchase.
If you have a designer handbag or handbags, it's doubly important to get insured. Many designer bags cost more than £1,000, so replacing them is an expensive business. Designer bags, backpacks, and briefcases are also more likely to attract the attention of thieves.
What type of insurance do I need for my handbag?
Standard home contents insurance policies usually cover valuables while you are in the house, but few policies automatically provide cover you're for your personal possessions once you step outside the home. So, if you want your home insurance to protect your valuables when you're out and about, you will probably need to add personal possessions insurance to your policy.
Most insurers offer this as an option. But check the value limits on claims you can make are sufficient to cover the cost of replacing valuable items such as a designer handbag or a top-of-the-range smartphone. You'll often have to list any items worth more than say £1,000 or £1,500.
Alternatively, you can take out stand-alone handbag insurance that covers your bag against theft or damage, and the contents up to a limit of around £500 or £1,000 – unless you choose designer handbag insurance that provides cover up to a much higher limit.
You can also protect your handbag contents with a gadget insurance policy that covers the loss of electrical items such as your mobile, tablet, and laptop.
What is a single item limit?
A single item limit is the maximum your insurer will pay out for any one item that is not listed as a high-value item on your home contents insurance policy.
The level of the limit varies between insurers, but is usually around £1,500000. If you have a designer handbag worth more than the single item limit, or you regularly carry around items worth over that amount, you'll therefore need to add them as individual items on your policy to be fully protected.
Is my handbag covered for accidental damage?
Your home insurance is unlikely to offer accidental damage as standard, so you'll only generally be able to make an accidental damage claim for your handbag if you add accidental damage cover to your home contents policy.
If my handbag is stolen are my gadgets covered?
If your bag is lost or stolen, whether or not your gadgets are covered will depend on the type of insurance you have. If, for example, you have personal possessions cover via your home insurance, you may need to add very valuable gadgets to your policy to be fully protected.
How can I keep my handbag safe?
You can reduce the chances of your handbag being stolen by:
Not leaving it unattended

Keeping your purse and phone in inside pockets

Carrying it across your chest rather than over your shoulder
It's also sensible to avoid carrying precious items and documents with you where possible. If you do need to make a handbag insurance claim, it will be helpful to have a list of all the items you carry around with you and their estimated value.
How do I get handbag insurance?
Comparing contents insurance quotes on MoneySuperMarket is the easiest way to insure your handbag under personal possessions cover. Just tell us a little about yourself and the possessions you want to insure, and we'll compile a list of quotes tailored to your requirements. Then all you have to do is click through to your chosen provider to finalise your purchase.
We don't compare specialist handbag insurance, but we can also help you find the best deal on gadget cover for items such as your smartphone and tablet. Whatever type of insurance you're looking for, we recommend aiming for a balance between cost and cover, so you can avoid under-insuring yourself or overpaying for a policy you don't need.
Looking for home insurance?