Compare cheap plant insurance quotes
Plants can help a house feel like a home, but they don't always come cheap. Read on to find out how home insurance could cover your plants.
Looking for home insurance?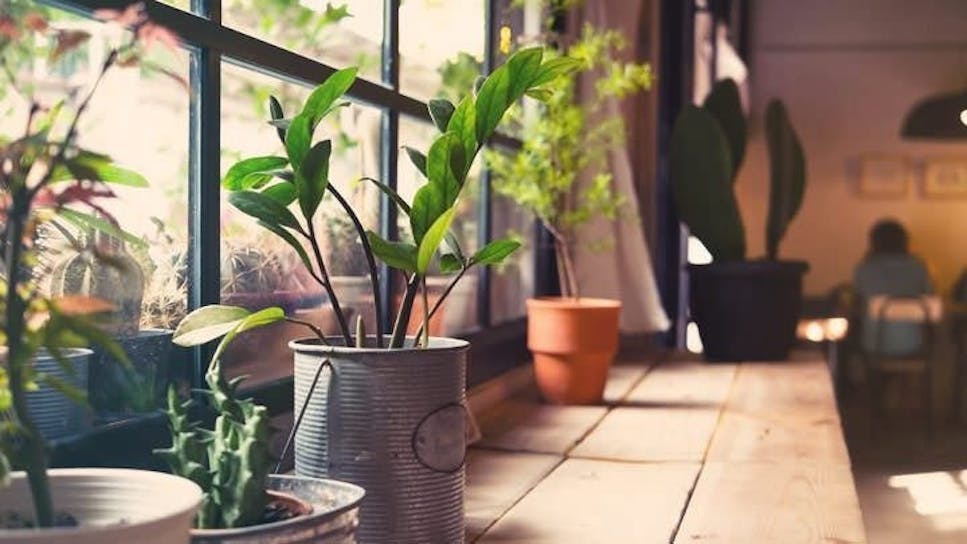 Do you need plant insurance?
If you're a green-fingered gardener, you've probably spent a lot of time and money making your garden somewhere you enjoy spending time. This probably includes lots of plants, some of which can be very expensive.
If you add up how much you've spent on your shrubs, in can come to a frightening amount, so it's important to keep them protected. Unfortunately, gardens are an easy target for a thief and plants are particularly vulnerable. Popular species found in pots for example, such as olive trees and bay leaf trees, are expensive to buy and relatively easy to remove.
It's not just theft gardeners need to think about either. Fire, malicious damage and impact from falling objects are just a few things that could damage expensive plants. If your plants were stolen or damaged, would you have enough cover?
Are my plants already insured?
Cover for plants is sometimes included in your home contents insurance, but different providers offer varying levels of protection.
Some offer no cover at all, so even if you had hundreds of pounds worth of plants stolen from your garden you would not get a pay-out. Others have maximum limits on plants, usually £1,000 or £2,000, although many cap pay-outs for single plants at £250.
It's worth pointing out that most insurers will not pay out if your plants are damaged by storm or flood. Accidental damage is also not covered, so it's unlikely you'll get a pay-out if you simply forget to water the garden.
Does buildings insurance cover your garden?
Like home insurance, protection for things in your garden is split between buildings and contents insurance.
Buildings insurance will cover things like garden walls, gates and fences, drives and footpaths, and any outbuildings like sheds and garages. Contents insurance will cover things like garden furniture, BBQs, bicycles (if secured), gardening tools, and children's outdoor toys.
Your plants might be covered by your contents insurance, but you should check the policy to make sure.
How can I protect my plants?
Think about how and where your plants are displayed – here are a few tips to keep them safe:
Try to secure plants in place: Consider cementing or bolting containers into place, or putting bricks into the bottom of tubs to weigh them down

Don't draw attention to new plants: Remove labels of newly planted shrubs and water the whole area so new planting doesn't stand out

Improve garden security: Ensure you have good fencing, gates and lighting to keep intruders out
What insurance do I need?
Take a look around your garden and try to roughly add up the value of your plants. Check the small print of your home contents insurance to see how much plant cover is offered. Keep an eye out for any exclusions in the policy and if you need more cover, talk to your insurer to see if you can pay extra for additional cover.
If you've got rare or exotic plants, it might be worth looking at specialist garden cover. Explore more home insurance options with MoneySuperMarket.
Looking for home insurance?