Compare cheap insurance quotes for your barbecue
Love nothing more than a summer's barbecue? Make sure you've got the right insurance with our handy guide
High-end gas barbecues, hot plates, fire pits… outdoor dining has come a long way from hot charcoal and a simple grill.
But is your expensive barbecue equipment covered by your home insurance?
Does home insurance cover my barbecue?
Barbecues are generally covered either by your buildings insurance or your contents cover, depending on what type they are.
If your grill is secured to the ground or built into your property, it will be covered by your buildings insurance – provided you ask your insurer to include it in the policy.
If it can be moved, it will be covered by under the "contents in the open" clause of your home contents policy. Some contents insurers do not cover external areas as standard, so ask if you want your barbecue insured.
Cover limits can vary widely between policies, from a few hundred pounds to several thousands, and claims for single items are likely to be capped.
Very expensive barbecue equipment may not be fully protected as a result – unless you make specific arrangements.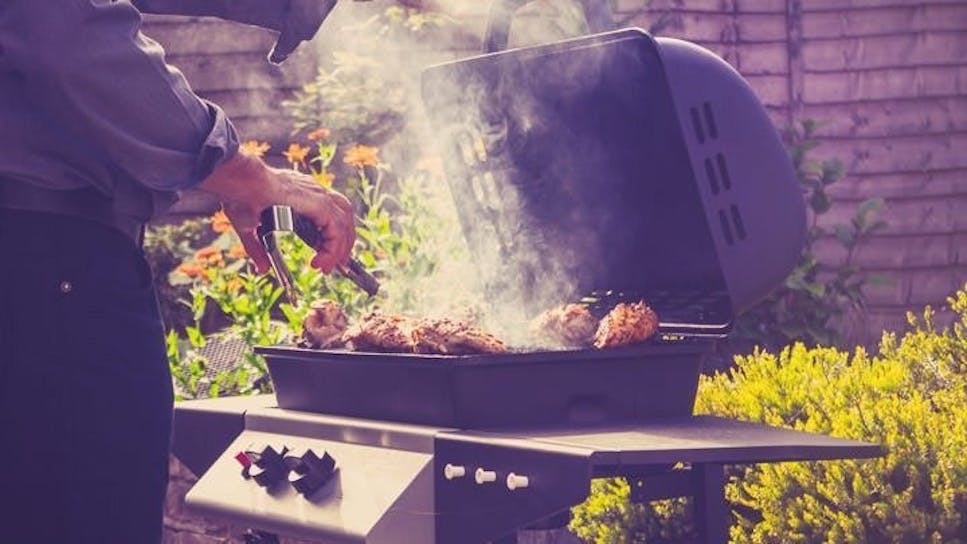 Should I keep my barbecue locked away when not in use?
Insurers normally prefer it when barbecues are securely locked away when not in use
Doing this makes submitting a claim straightforward, though you may be required to prove the outbuilding it was taken from was kept securely locked and that there are signs of forced entry.
Does my home insurance cover barbecue damage?
Most home insurance policies [JR3] will cover fire damage to your building and contents caused by a barbecue accident.
They will also usually cover you for legal liability in case of injury to other people or their property. For example, if a spark from your barbecue sets fire to your neighbour's shed, your home insurance should cover the cost of repairs.
However, if there is evidence you were drunk when the damage occurred, the insurer could refuse to pay your claim.
Barbecue safety tips
Always keep your barbecue out of sight when it isn't in use

If possible, keep it in a locked shed or outbuilding – just make sure it has been properly extinguished first! If you can't manage this, cover it with tarpaulins

Give your BBQ a thorough check each year and replace any parts that have become worn or damaged – you may be able to claim on the manufacturer's warranty if it is a recent model

Don't drink too much when you are in control of a barbeque – accidents are more likely to happen when you are drunk and they may not be covered by your insurance
Compare home insurance policies which cover barbecues
You can protect your barbecue by taking out comprehensive home insurance with the help of MoneySuperMarket. You'll require contents or buildings insurance, depending on whether your BBQ is fixed or moveable.