What is a home emergency cover?
Burst pipe, broken boiler or blocked drains? Home emergency cover can cover the cost of getting the problems fixed
What is home emergency cover?
Home emergency cover is a type of insurance that covers the cost of calling out a tradesman due to a sudden incident, such as your boiler breaking down or your pipes bursting. It can be bought as a standalone policy, but is most often added to a standard home insurance policy.
Home emergency cover only pays out for the first "emergency" call-out. For more extensive repairs, including damage caused by your home emergency, you'll have to claim on your home insurance.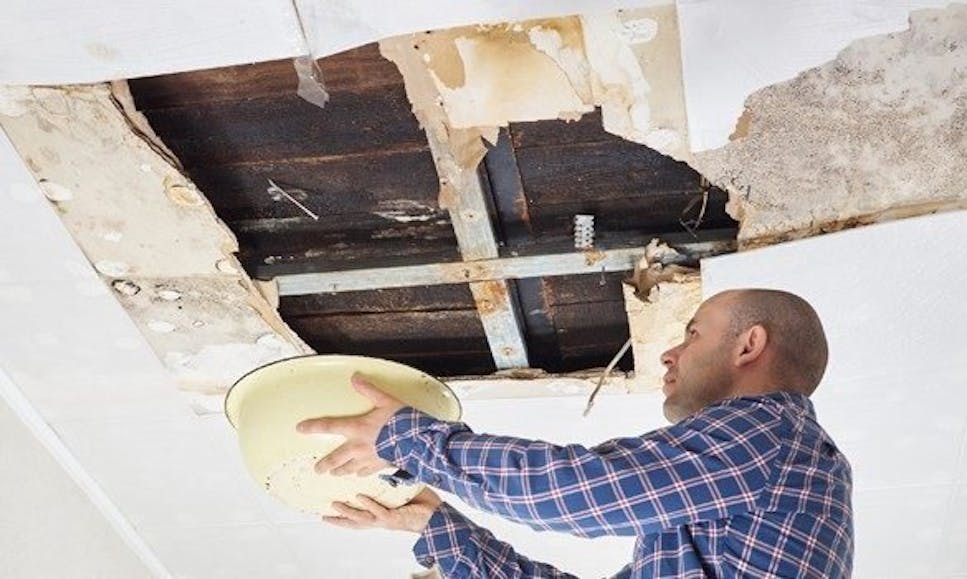 What counts as a home emergency?
Insurers' definitions of an 'emergency' vary, but in general an issue will be considered an emergency if it does one or more of the following:
Makes your home uninhabitable

Causes permanent damage to your home

Puts your health and wellbeing at risk

Makes your home unsafe
So losing your heating would count as an emergency, but weak water pressure would not.
Appliances such as washing machines and general maintenance issues are also usually excluded.
What does home emergency cover include?
When you call your home emergency cover provider to make a claim, it will send out an engineer or electrician and cover the cost of the work they do. However, home emergency policies vary a lot in both price and the coverage provided, with standalone insurance often offering more comprehensive protection than the home emergency cover sold with home insurance.  
However, most policies will cover the necessary repairs for at least some of the following:
Boiler breakdown

Central heating failure

Loss of hot water

Plumbing problems

Burst pipes

Blocked drains

Electrical failure

Roof damage caused by extreme weather

Security issues such as broken doors and windows

Lost keys

Pest infestations
Some policies will also cover the cost of alternative accommodation if the emergency means you can't stay in your home.
What does home emergency cover not include?
Most home emergency policies limit the cost of the repairs and labour, or the number of call-outs, you can claim for each year. Some also charge a call-out fee that you must pay towards any claim.
Other common exclusions include:
Claims made during the first 14 (or more) days of taking out the policy

Issues resulting from sludge in the boiler, pipework or radiators

Emergencies arising after a property has been left unoccupied for 30 days or more

Repairs to boilers not serviced in the past 12 months

Other issues caused by poor maintenance or wear and tear
Bear in mind that the cost of repairing the damages caused by the emergency won't be covered. This would be something that your buildings insurance and contents insurance may be able to cover.
| Usually covered | Usually not covered |
| --- | --- |
| Boiler breakdown | Boiler servicing (and problems caused by lack of servicing) |
| Burst pipes | General maintenance |
| Sudden leaks | Small leaks such a dripping taps and appliances |
| Blocked drains | Pest infestation of outbuildings |
| Electrical supply failure | Small electrical faults (e.g. one broken socket) |
| Central heating system failure | Problems in unoccupied properties |
| Pest infestations (rats, wasps…) | Any extra work required beyond emergency call-out |
How can I prevent home emergencies?
Home cover can protect you from emergencies such as flooding or burst pipes. 
However, prevention is always better than the cure, so lowering the risk of having a home emergency will save you money in the long run. 
Keeping your appliances and electrics in good condition and having them regularly serviced will lower the risk of them breaking or there being a fault. The following will also help to lower the chance of a home emergency: 
Clean your gutters: leaves can easily pile up in your gutters, along with all sorts of other garden debris. Make sure you keep them clear for water to run through and regularly clean them, if it's safe to do so

Prevent blocked drains: a grate over your external drain can stop things going into it and causing blockages. Inside your home, avoid putting anything down the sink apart from water. A sink grate or protector can help here, especially in bathrooms as it'll catch any hair that could cause a blockage in your pipes.

Use gas safety engineers: for boiler servicing, use a registered engineer from the Gas Safe Register. 

Insulate pipes: pipes can easily freeze in the winter, and when the ice thaws it can cause pipes to burst. If your pipes are properly insulated, and you can leave your hot water on for a short period every day if you're away, this will lower the risk of the water freezing.  

Bleed your radiators: regularly bleeding your radiators keeps them working and heating your home efficiently

Watch out for loose roof tiles: if you can safely reach your roof, keep an eye out for loose roof tiles, and get them replaced, especially after periods of bad weather. 

Don't overload sockets: using one socket and fitting several plus to it can cause a safety hazard and a risk of an electric fault or fire.

Fit security devices: external security cameras can deter potential thieves. 
Can I keep my no-claims bonus if I claim for home emergency cover?
If you have standalone home emergency cover, making a claim will not affect the no-claims discount on your main home insurance. If your policy is linked to your home insurance, you'll have to check your policy – or contact your insurer – to find out if home emergency claims mean losing your home insurance no-claims bonus.
Do I need home emergency cover?
Home emergency cover is not essential, but it can be a useful way to protect yourself against unexpected bills for emergency repairs to your house or flat. However, it's only suitable if you own your home.
If you rent, your landlord is responsible for dealing with emergencies. And for landlords looking for cover for rented homes, specialised landlord insurance is more suitable than a standard home emergency policy.
Alternatives to home emergency cover include 'boiler-only' insurance, which covers the breakdown of your boiler but nothing else – not even radiators or heating controls. You can also take out household appliance insurance, or sign a service contract, or an agreement between you and a service provider or manufacturer that it will cover the cost of repairs if something goes wrong.
Just remember that these contracts are not regulated by the Financial Conduct Authority, so you could lose out should the company go bust.
Can I get home emergency cover for a second home?
There are often more problems in unoccupied properties. You can buy home emergency cover for a second home, such as one you rent out as a holiday property. This can be useful as you won't be there all the time. It's also likely to be unoccupied so there will be a higher risk of things going wrong, such as a pipe bursting, and no one discovering it.
How do I get home emergency cover?
As explained above, you can buy home emergency cover on its own or as an add-on to your home insurance. It's often cheaper to buy home emergency cover with your home insurance; it is even included as standard on some home insurance policies (as well as the occasional packaged bank account).
However, standalone home emergency insurance usually provides more extensive cover than those linked to home insurance policies. So while there's no point taking out duplicate cover, if you have to pay to add home emergency cover to your home insurance policy, it's worth checking the cover provided and shopping around to see if you can find a better deal.
When choosing a policy, make sure you know how quickly your insurer will respond to an emergency. Most have a 24-hour helpline – but that doesn't mean they can guarantee that tradesmen will be available around the clock.
Compare home emergency cover with MoneySuperMarket
Comparing boiler cover with MoneySuperMarket is a quick and easy way to find affordable cover for your home.
Just tell us about yourself, your property and its occupants, and the cover you need – and we'll search the market for a list of quotes tailored to your needs.