Home insurance made simpler with our glossary
Insurance jargon can be confusing, so we've created a home insurance glossary for you to get your head around all those tricky terms. Read our guide and feel confident with your home insurance policy
If you don't understand the terminology in your home insurance policy, you could end up with the wrong cover. That's why we've put together a glossary of common home insurance terms for you to get your head around.
ABI (Association of British Insurers)
The Association of British Insurers collects data from insurers and long-term savings providers, covering everything from motor and property insurance to life assurance and pensions.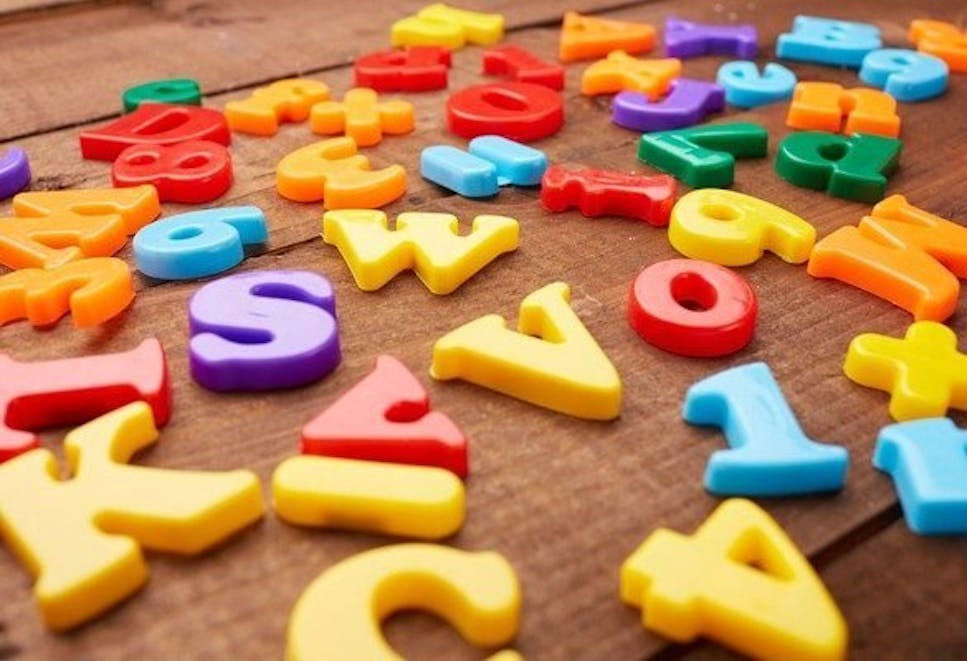 Accidental damage
Accidental damage is any sudden, unintentional damage. For example, you might spill red wine on a carpet. You can buy accidental damage cover for either your buildings, your contents, or both. It's usually an optional extra, though it might be included on some policies.
Add-ons
Additional policies you may wish to add to your insurance to offer extra protection, like accidental damage cover for example.
Alternative accommodation
Suitable accommodation provided by the insurer if you cannot live in your own home because of an insured event, such as a fire.
APR
If you pay for your insurance monthly, rather than in a lump sum, you'll often be charged interest, expressed as an APR.It stands for annual percentage rate and is the total cost of any credit, including interest and fees, over one year. For example, if the APR is 10% and you borrow £1000, the cost of the loan is £100 a year.
Approved supplier/tradesman
An approved supplier is a company or person who forms part of our claims network, who we've appointed, approved and authorised to provide you with replacement goods – e.g. a new television if yours is stolen for example, or carry out repairs.
Bedroom
When it comes to home insurance, a room is classed as a bedroom if it's built or converted for sleeping in. Even if the room isn't being used as a bedroom – for example, if it's being used as an office – the insurer will still class it as a bedroom.
Buildingsfire
Buildings refers to more than just the physical structure of your home. It also includes the outside of your property, such as the drive, fences, gardens, patios, solar panels, trees, walls and wind turbines. It also covers outbuildings like conservatories, garages and sheds, and permanent fixtures and fittings, like cables, drains, oil tanks, and pipes.
Buildings insurance
Buildings insurance is usually compulsory with a mortgage. You can claim on it for any loss or damage to your property as a result of an insured event such as fire, flood, storm, theft, subsidence or escape of water.
Buildings sum insured
Buildings sum insured is the amount it would cost to demolish, clear and rebuild your home following an insured event. It's not the same as your home's market value, which might be higher or lower. You can work out how much it would be to rebuild your home using this ABI calculator but you'll need to know quite a lot about building materials and requirements yourself. A chartered surveyor is usually a more accurate way to calculate the buildings sum insured for you.
Business
Any non-manual work you carry out at the property.
Business equipment
Business equipment includes any items you own and use for your business, such as computers, telephones and printers.
Cancellation fee
The insurance company can charge a cancellation fee if you cancel the policy after the cooling-off period.
Contents
Household goods that you keep in your home. This includes computers, electrical appliances, furniture and furnishings, as well as personal possessions like cameras, clothing, jewellery and mobile phones. It also includes things you keep in any outbuildings, such as gardening equipment.
Contents insurance
Contents insurance is protection against loss or damage to the contents of your home, garden or outbuildings as a result of an insured event such as fire, theft, storm or flood.
Contents sum insured
Contents sum insured is the maximum amount that the policy will pay out if your entire home contents are destroyed.
Continuous payment authority (CPA)
If you agree to a CPA, the insurer can automatically take payment for future premiums without the need to contact you first.
Cooling-off period
The initial period during which you can cancel the policy without charge, usually 14 days.
Defaqto
Defaqto are a leading UK independent financial research company, specialising in rating, comparing and analysing financial products. Defaqto experts have chosen what they believe to be the most important features of a home insurance policy (including limits and level of cover).
They then score and assign a rating based on a scale of 1 to 5 to each one - so you can see at glance how the policies in the market compare.
A 5 Star Rating is the highest rating you can receive from Defaqto.
Escape of water
Damage caused by water that has escaped from the mains water supply. This is often from a burst pipe, or a bath, shower, toilet, radiator or washing machine.
Excess
The amount you must pay towards any claim. For example, if you make a claim for £500 but the policy excess is £200, the insurance company will only pay out £300.
Exclusions
Exclusions are things that your insurance won't cover, such as a result of wear and tear for example. It's worth reading your document of insurance to see what isn't covered; people are sometimes surprised to find they can't claim on their insurance for some things.
Exclusions vary between insurance products but all exclusions should be clear and specific.
FLEA cover
Fire, Lightning, Explosion and Aircraft impact.
Floodplain
A floodplain is an area of land next to a river, stream, lake, estuary or other water body that is subject to flooding. These areas, if left undisturbed, act to store excess floodwater. If you live on a floodplain, it might be more difficult to buy home insurance. To find out more about buying affordable home insurance when you live in a flood risk area, visit the FloodRe website.
Heave
The upward movement of the ground supporting your property.
High risk item
Certain items of property are defined as 'high risk' by insurers and are handled differently to general contents. These tend to be valuable possessions like antiques, jewellery, works of art, cameras, etc.
Home
The insured property shown in the home insurance schedule and its garages and outbuildings.
Home emergency cover
You can often add home emergency cover to your home insurance policy. You would then qualify for 24-hour assistance and cover for the cost of emergency repairs to your home that could cause further damage if not dealt with, could make your home unsafe or could leave you without heating, water or electricity.
Home entertainment equipment
All audio equipment, computer equipment (including games and laptops), DVD and video players and recorders, games consoles and TVs in your home, including aerials and satellite dishes fixed to your property.
Insurance Premium Tax
Insurance Premium Tax (IPT) is a tax on general insurance premiums, including home insurance. The current standard rate is 12%.
Insured events
An accidental, unexpected or unforeseen event your Home Insurance provides cover for.
Inventory
A list of your home contents, taken room by room. It can be useful when working out the value of your contents, and if you need to make a claim.
Joint Proposer
If there are two people wanting to insure a property (for example husband and wife), they are known as joint proposers.
Landslip
Downward movement of sloping ground.
Lapse
When the customer stops paying premiums or does not renew a policy.
Legal protection
Cover for a legal dispute.
Listed building
A building is listed when it is of special architectural or historic interest considered to be of national importance and therefore worth protecting.
Loss adjuster
A person who investigates a claim on behalf of the insurance company.
Mortice lock
A type of lock, commonly for external doors. It comes in a choice of two, three or five levers. Insurers often recommend a British Standard five lever mortice lock for all external doors.
New for old
If your policy provides new for old cover, replacements for any damaged or stolen items will be brand new, even if the originals were old.
No claims discount
A discount you get if you don't make a claim on the policy during the term. This often increases in size if you don't claim for multiple years in a row.
Non-standard construction
Any home that doesn't have brick walls and a slate or tiled roof is likely to be considered non-standard, such as a home with a thatched roof. Properties like this will need specialist cover.
Period of cover
The period for which you are insured, as detailed on the policy schedule.
Personal possessions
Personal possessions are belongings such as cameras, e-readers, glasses, jewellery, mobile phones, purses, sunglasses, tablets, wallets, and watches that you normally wear, use or carry during daily life.
Policy limits
The maximum the insurer will pay out for any single event or item. You can find details in the policy schedule.
Premiums
A premium is an amount you pay for your plan or policy. The frequency depends on the type of cover that you have, and could be monthly instalments, a single 'one-off' payment, three-monthly, six-monthly or yearly. If you choose monthly instalments, you'll often have to pay interest on your monthly payments as you're effectively taking out a short term credit agreement to cover the cost of your insurance.
Rebuild cost
The cost to rebuild your home if it's completely destroyed by an insured event such as a flood or fire. The rebuild cost is different from the market price and is usually found in the lender's valuation. Alternatively, the Association of British Insurers (ABI) provides detailed guidance on calculating the rebuild cost of your home (abi.org.uk).
Renewal
The date when you're invited to insure the property for another year.
Sanitary fittings
Bathroom fixtures such as baths, bath panels, bidets, lavatory pans and cisterns, pedestals, shower screens, shower trays and wash basins.
Schedule
The document that sets out the details of the cover your policy provides.
Single article limit
The maximum you can claim on your contents insurance for any one item that's damaged or stolen.
Subsidence
The downward movement of the ground beneath a building is called subsidence.
Sum insured
The maximum amount your policy will pay out.
Tenure
The conditions under which land or buildings are held or occupied.
Trace and access
Cover to detect, reach and repair a leak, usually water but some policies also include gas leaks.
Underpinning
When the foundations of a building are strengthened as a way to manage subsidence.
Underwriter
A person or company that evaluates the risks of insuring a particular person or asset.
Valuables
Clocks, furs, jewellery, watches, items or sets or collections of gold, silver or other precious metal, works of art, sets of stamps, coins and medals.
Voluntary excess
You may be able to specify a higher excess, known as a voluntary excess, in order to reduce your premium. The excess is the amount of an insurance claim that will be paid by you and is normally subtracted from the claim amount by your insurer.
Wear and tear
The decrease in value of an item or property due to deterioration over time.