Compare bad credit gas and electricity deals
Find out how to get the best energy and electricity deal for you and your family, even if you have a poor credit history.
Most energy companies carry out credit checks to ensure you'll be able to pay your bills regularly and on time.
You see, the majority of utility providers let you pay for your gas and electricity via direct debit or by bill receipt – which means you only pay for what you use.
To that end, providers run credit checks to ensure you're in a position to pay for your utilities before accepting you as a customer.
But don't worry – utility credit checks aren't as stringent as those on credit cards or loans. Chances are that rather than being turned down altogether, you may be offered a tariff the provider deems more suitable for you.
Read on to find out more…
Why do energy companies perform credit checks?
The more people skip payments or fail to pay their bills on time, the higher the chance is that gas and electricity prices will increase over the long term.
This is because ultimately the provider has to pick up the cost of those missed payments. Credit checks are used to mitigate this risk.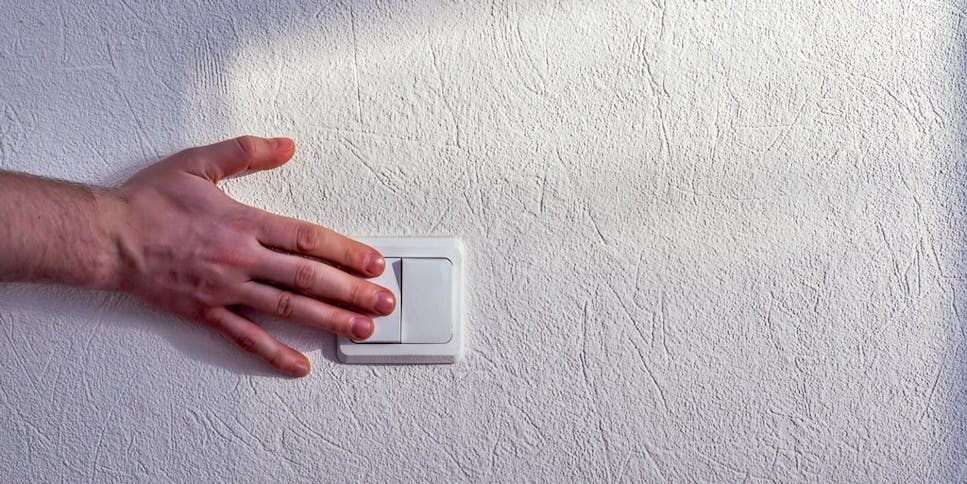 Gas companies with no credit check
Nearly all the big six energy companies – British Gas, E.ON, Scottish Power, npower and Southern Energy – perform credit checks before you can sign up to a deal.
The only exception is EDF Energy. At the time of writing, it doesn't carry out a credit check on new customers wanting to take out a post-pay tariff.
That said, you should still try and improve your credit rating, if you can. You'll have more deals to choose from and you'll likely end up saving more over time.
Electricity companies with no credit check
Unfortunately, it's difficult to find an electricity company that doesn't run credit checks.
At the time of writing, EDF is the only major provider that will not require you to pass a credit check.
As we say, though, try not to let this be your deciding factor. It's always better to at least try and improve your credit score rather than going for a provider on the basis that it doesn't run credit checks.
Do energy suppliers do credit checks?
Yes, the majority of suppliers perform credit checks on potential customers.
The good news is that these type of credit checks aren't as rigorous as the tests for loans or credit cards. Indeed, if you fail a credit check for one tariff, your chosen provider will most likely suggest one it thinks is more suitable for you.
No credit check energy providers
Nearly all the big six energy suppliers request that you pass a credit check so they can be confident that you'll pay your bills consistently and on time.
To check your credit score, sign up to a free credit checker online. This way, you'll be able to keep tabs on your credit score, identify what might be affecting it, and find ways to improve your rating over time.
Can I get an energy deal without passing a credit check?
The easiest way to avoid a credit check is to opt for a prepayment meter – also known as a pay-as-you-go meter. They're installed in your home and let you simply top-up each time you need gas or electricity.
With these meters you pay for the electricity before you use it, so there's no credit check to pass.
Good thing is, you won't be taken off guard – you'll know exactly how much gas and electricity is available to you, and when it's likely to run out. And because there's no contract, you can choose to sign up for different energy tariffs whenever you want.
Downside is that prepayment meters are usually more expensive per unit of energy than other tariffs. If you want to get a good deal, we recommend fixing your credit history, first so you can shop around.
FAQs
How can I improve my credit history to get an energy deal?
There are a number of ways you to improve your credit rating, including:
Paying outgoings on time, especially energy bills.

Register your address on the electoral roll.

Ensure you have a proper bank account and all of the information is correct and up to date.

Don't link your finances to people with bad credit - joint accounts, utility bills, etc. – if you can help it.
Does paying your utilities build credit?
Not as you much as you might think. You see, utility bills aren't as routinely reported to credit bureaus as credit card and loan payments.
To that end, it probably won't help improve your credit score as much as paying a direct debit on time, or paying off credit card loans.
Does Bulb perform a credit check?
Yes. Like most energy companies, Bulb will check your credit rating before you become a member.
Does Octopus Energy perform credit checks?
Yes. Octopus Energy may run a credit check on you via a credit bureau before you can sign up for a deal.