Everything you need to know about current accounts
A current account is a type of bank account, our guide explains how they work, their pros and cons and if you need one
A current account is a type of bank account you use for your everyday spending. You can use your current account to keep money in, withdraw cash and use for your daily purchases. If you're employed, your salary will be paid into your current account.  
Another key feature of current accounts is that they usually come with a debit card. You can use your debit card to withdraw money from cash machines, pay your bills, andmake online and contactless payments. Think of your current account as holding the money you 'currently' have, as it's not money you've borrowed– unlike your credit card. 
Am I eligible for a bank account?  
Eligibility requirements for a bank account may vary depending on your provider. However, here's what's generally expected: 
Aged 18 and over (sometimes 16) 

Proof of UK address 

Proof of identity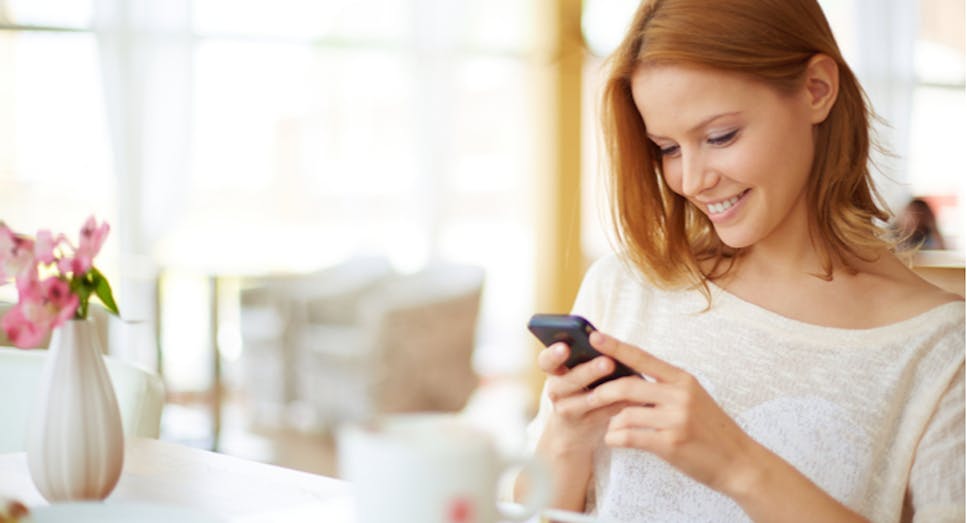 What is the difference between a current account and a savings account? 
Current and savings accounts are both types of bank accounts, however they work differently: 
| | Current Account  | Savings Account |
| --- | --- | --- |
| Spending | Current accounts are used for daily spending. Your bank will expect you to use your current account frequently and there likely won't be any restrictions on transactions you can make with your current account. | The idea behind savings accounts is that they're where you deposit and keep your money and you make a return with the interest rate. So, it's harder to spend your savings and there will be limits on the number of transactions that you can make.   |
| Interest rates | Current accounts usually don't pay any interest. There are high interest current accounts, but these usually come with caveats and charges to use them.  | Savings accounts will always pay interest rates, however how competitive these interest rates will depend on your provider. That's why it's always important to shop around to make sure you're getting the best savings deal possible.  |
| Access to cash | Because your current account will most likely come with a debit card, you can use it to withdraw money from the cash machine with ease.  | Depending on the type of savings account you have, you might have to contact your bank in advance before you can make withdrawal.  There may also be withdrawal limits, depending on the savings account type. With an easy access savings account, you can withdraw your money at short notice, however with a notice account you'll face a longer wait.  |
| Fees | Most current accounts in the UK are fee-free. However current accounts that offer rewards, such as cashback, may charge a fee.   | Savings accounts in the UK typically don't come with fees. But, as always, check with your provider.  |

In a nutshell, a savings account is where you keep your money and watch it grow, while you work towards a savings goal e.g., building an emergency fund or a deposit for a house. Whereas your current account is used for spending on the go and at short notice.  
What are the benefits of opening a current account? 
Having a current account, comes with advantages, such as: 
Storing your salary: Most employers in the UK will pay your wages directly into your current account, making them essential for you to get paid 

Easy access to cash: In comparison to other accounts, it's super simple to access your money with your current account. You won't have to inform your bank that you need your money and can use them easily for cash withdrawals 

Money is protected: Most banks and building societies in the UK are FSCS-covered, meaning that up to £85,000 in your current account will be protected in the case your provider goes bust 

Easily make payments: With your current account, you can easily set up direct debits and standing orders to make regular payments. Also, your current account comes with a debit card, making it easy to make payments in person and online 
What are the different types of current accounts? 
There's a range of current accounts available. Here's a rundown of what's out there: 
High interest current account: This type of bank account pays a high interest rate, however the attractive interest rate may only last for an introductory period. The interest rate could also be up to a capped amount 
Joint bank account: If you want to manage your money with someone else, you can also open a joint bank account. These accounts can be ideal for couples and family members where you have a shared account to manage your finances 
Basic bank account: A simple bank account aimed at those who aren't eligible for standard bank accounts. A basic bank account won't come with an overdraft facility 
Reward and cashback current accounts: These accounts provide you with perks, such as rewards and cashback, with your current account. Rewards can range from loyalty points and travel insurance. You could also get cashback when you shop at selected retailers 
Children's bank accounts: Current accounts created for children usually aged 11 to 17. These accounts are managed by their parents and don't come with overdraft facilities 
Student accounts: Work like a standard current account, however they tend to have larger interest-free overdrafts and come with perks such as discount railcards 
What is a current account overdraft? 
Most standard current accounts will come with an overdraft, and they allow you to spend more money than you have in your account. Your account will become 'overdrawn' once you buy something or withdraw more money than you have your in account. 
Types of overdrafts: Once your account goes below zero, you're in your overdraft. There are two types of overdrafts: authorised and unauthorised. An authorised overdraft is arranged with your bank is your agreed borrowing limit e.g. £250. Your unauthorised overdraft is borrowing you haven't agreed with your bank 
What to be wary of: Although overdrafts can be helpful for short-term borrowing, they're not a long-term solution. Unauthorised overdrafts come with charges, for example, £5 a day for everyday you're in your unarranged overdraft. The costs of overdrafts can quickly add up, deepen your debt and bring down your credit score 
Will I earn much interest with my current account? 
Generally, you won't earn any interest with your current account unless you opt for a high interest bank account. If making a return from interest rates is your goal, then you may be better off with a savings account. Your savings account will always pay interest, but how good the rate will be will depend on the savings account you choose. 
How do I open a current account? 
You'll need some documents in order to open a current account, such as proof of identity and address. Age requirements will vary but you'll usually need to be over 18 to open a bank account. You can open a current account on the phone, in person or online. 
Is a current account right for me? 
Whether a current account is right for you will depend on your circumstances and financial habits. 
A current account may be right for you if:  
You're a salaried employee who receives a wage and needs a bank account for it be put in 

You need access to your money quickly  

You are a bill-payer 

You need to use cash regularly 

You need a bank account for daily spending 
A current account may not suit you if: 
Other useful guides 
We have a range of guides you can read to get you clued up on current accounts: 
Compare current accounts with MoneySuperMarket 
If you're on the hunt for a new current account, MoneySuperMarket can help you. We compare current accounts from leading providers and show you where there's a cash incentive for switching. 
Our nifty filters help you find the type of current account you're looking for such as high interest or children's. 
When you find the account you'd like, you can click straight through to the provider and finish your application.