How to switch bank accounts with ease
Switching accounts doesn't have to be stressful. With the current account switch guarantee you can do it in a few simple steps
What is the current account switch service?
If you want to switch bank accounts, the current account switch service (CASS) makes it a smooth and simple process. CASS was introduced to stop banks dragging their heels when customers were looking to move their current account to a new provider.  
As part of Pay UK, the organisation that runs automated payment systems, CASS guarantees to complete the transfer within seven days. Your old bank talks to the new one, and everything is switched over automatically, including your balance, direct debits and salary. There is no fee to switch bank account.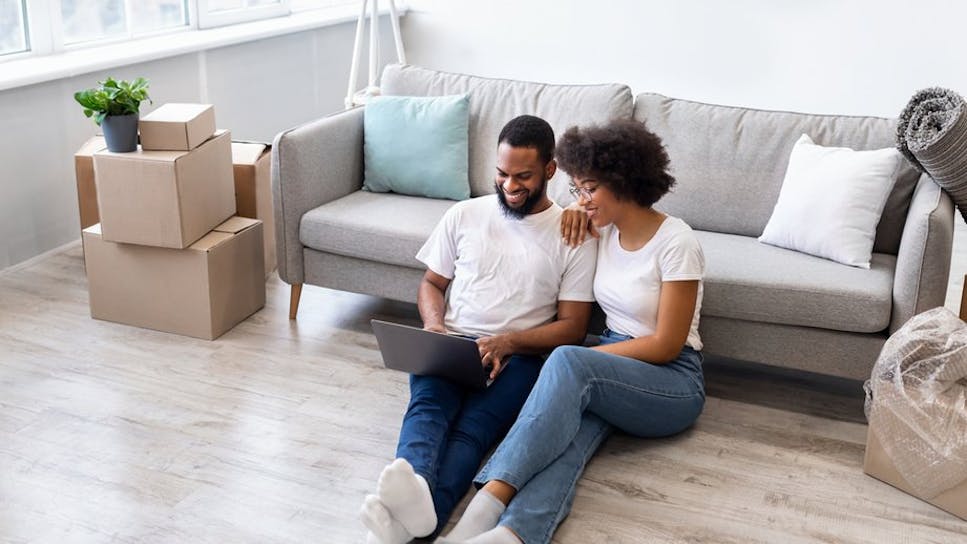 Why switch bank accounts?
While being fed up with poor service from your bank might be a good reason to switch, you might also find you're attracted by what other banks offer, such as clever apps to help you manage your money.  
Another key reason customers switch is because of the benefits and short-term incentives offered. Depending on the bank, the perks you can get from switching include: 
It's worth remembering that there may be certain conditions to the switch, such as a minimum amount, such as £1,000, paid into the account every month. Once the introductory period is over, you may also find your in-credit interest rate drops significantly and other perks and benefits could expire. That's why it can be prudent to choose a good quality all-round current account that's going to suit your needs in the long term.
How do I switch bank accounts?
Switching bank accounts is straightforward and much easier than you might think. These are the steps to follow:
Step 1: Compare new accounts  
Shop around for a new current account with the features you need. MoneySuperMarket is a good way to help you compare accounts and see the benefits on offer from different banks and building societies.
Step 2: Check your eligibility
While you're comparing new accounts, pay extra attention to the eligibility requirements. Some current accounts may require a minimum number of direct debits, for example.
Step 3: Sign up through your new current account provider   
Apply by filling in a few details about yourself and your finances. If you're accepted, your new bank will offer to make the switch for you automatically and you'll be asked to choose a date for your switch.
Step 4: The switch guarantee service will start the process 
Your old bank talks to the new one, and everything is switched over seamlessly, including your balance, direct debits and salary. 
Step 5: The transfer will be completed within seven days  
You'll receive your new cards, log-in details and PIN. If anything goes wrong with the switch that causes you to be charged or lose out on interest, your new bank will refund you these costs or losses under the current account switch guarantee.
Step 6: Start using your new current account
On the agreed switch date, your old current account closes and your new one opens. You will now be able to use your new account.
How does the current account switch service work?
Open a new account. There is a broad range of UK banks and building societies to choose from, all who have signed up to the switch guarantee.

Pick your switch date. 

Seven working days before your switch date, your new bank will start setting up your account. Don't set up new payments during this time as they won't be moved over.

Your incoming payments, such as salary or benefits, will switch to your new account along with your payee details, direct debits and standing orders 

Any payments that go to your old account will be redirected.

If anything goes wrong, contact your new bank. The guarantee means they'll refund any charges you get because of the switch or if you miss out on any interest. 
Am I eligible to switch bank accounts?
The Current Account Switch Service covers 99% of UK current accounts, but to be eligible to switch you'll generally need to have a minimum number of direct debits set up and a set amount going into the account each month. If you require an overdraft facility you can still switch accounts. But it's wise to agree this with your new bank before you initiate the switch. 
Providing you're eligible, the process is the same no matter which participating bank or building society you choose, so you can feel confident when you switch.
However, you can't use the current account switching service to switch bank accounts with a joint account (unless you've got permission from both parties), saving accounts (including ISAs) or non-sterling payment accounts. 
How quickly can I switch bank accounts?
The switching service takes seven working days, so the earliest your switch can be completed is just over a week from when you sign-up with your new bank. You choose the date you wish to switch, so it can be later if you prefer. 
Picking a day when you don't have direct debits leaving your account is sensible as it reduces the chances of any potential problems arising. Don't set up any regular payments from your old account during the seven-day switching period either, or they won't be carried over. 
Your new bank will contact your old bank to get the switch underway a week before the switch date. You should then receive a letter confirming that your old bank has agreed to it, be kept in the loop over the next day or so, and then contacted when the switch has completed.
What is a full and partial current account switch?
You have a choice when switching current accounts as to whether you want to move everything to your new account and close your old one - known as a full switch - or move some payments across and keep the existing account open - a partial switch. 
When might you choose a full switch? 
When you no longer wish to use your old account and want to move as quickly as possible. A full switch transfers all of your details and payments from the old account to the new one within seven working days. Your previous account is then closed. This service is available to individuals, small businesses and charities.
When might you choose a partial switch? 
If you want to keep your old current account open, but still take advantage of the benefits on offer from a new account. You get to pick and choose which payment arrangements and transactions are transferred, and you end up with two accounts. The seven-day current account guarantee does not apply to partial switches.
What else should I consider when switching accounts?
As with any major financial decision, switching your bank account can have unintended consequences. It's definitely worth thinking about the following:
Payments sent to your old account: These should be redirected to your new account with an automatic message sent back to those paying you advising them of the new account details so they can update their records. Some organisations may contact you directly to confirm your details have changed. 
Recurring debit card payments are not moved: If you have any ongoing payments from your debit card rather than from your account itself, you'll have to amend these after you switch. It'll usually just be a question of updating your payees with your new card details.
You can switch to a joint account: The switch service will let you link your finances with a partner by moving from a sole to a joint account. This doesn't work the other way round though. 
Other banking products won't be moved: Anything like an ISA, a credit card or a savings account you have with your old bank will not be moved, and you should get to keep them – though there are certain savings products which might be linked to your current account that you could lose if you move bank. Otherwise, any direct debit you have set up to make continuous payments into these other accounts will be transferred to your new current account.
You can specify a switch date: This has to be set at least seven working days in advance of the switch. 
Switching accounts can affect your credit score: Applying for a new current account will show on your credit rating. In rare cases where you have an application rejected or you've tried to open several new accounts over a short period, you may see a drop in your credit score.
Ready to switch bank accounts?
Switching bank accounts is straightforward and hassle-free with MoneySuperMarket.
Our comparison tool allows you to browse a range of accounts and providers from across the market to find the one most suitable for you. 
You'll be able to compare benefits and rewards of each account, for example. And once you've decided, you can click directly through to the provider to start the switching process. 
You will usually have to fill in an application form, undergo a credit check and provide proof of identity and address, such as a passport and a utility bill.