Bank account switching: A complete guide
Switching bank accounts doesn't have to be stressful. With the Current Account Switch Service (CASS), you can do it in a few simple steps
What to consider before switching bank accounts
Before deciding to switch bank accounts, first determine whether it's the right thing for you to do. Here are some considerations:
Make sure the features on the new bank account – such as its banking app – suits your needs 

Look for a good incentive to switch, such as a cash bonus or an attractive interest rate on your balance 

Confirm that the new account provider is part of the Current Account Switch Service to make switching hassle-free. CASS covers 99% of UK current accounts 

If you're presently overdrawn, make sure your new account provider will extend you the same overdraft limit – or you'll need to pay off the debt first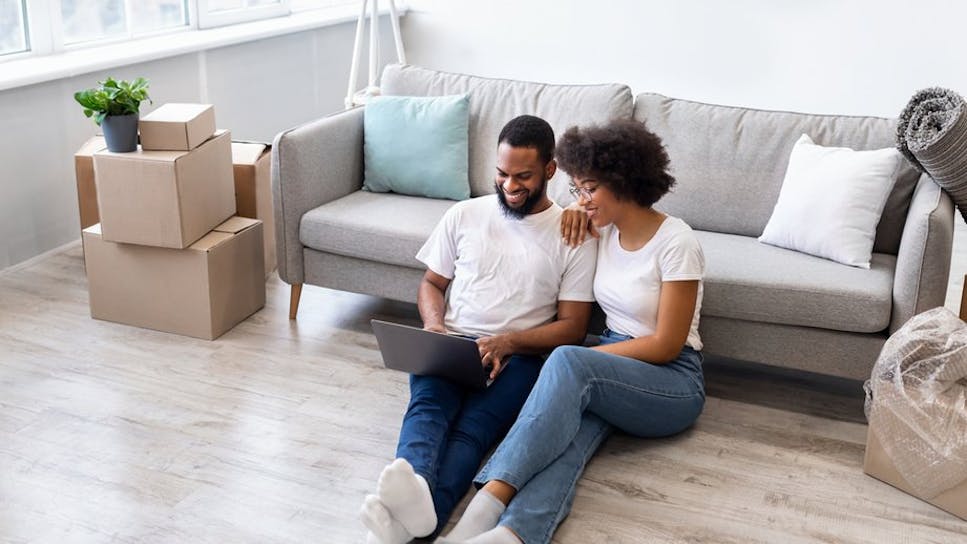 How does bank switching work?
When you switch current accounts, the Current Account Switch Service (CASS) will be undertaken in a few specific steps:
Open a new account. There is a broad range of UK banks and building societies to choose from, all of which have signed up to the switch guarantee. 

Pick your switch date.  

Seven working days before your switch date, your new bank will start setting up your account. Don't set up new payments during this time as they won't be moved over. 

Your incoming payments, such as salary or benefits, will switch to your new account along with your payee details, direct debits and standing orders.

Any payments that go to your old account will be redirected. 

If anything goes wrong, contact your new bank. The guarantee means they'll refund any charges you get because of the switch or if you miss out on any interest. 
Should I switch my bank account?
The two main reasons for switching your bank account are that:
You're fed up with the standard of service from your existing bank  

You're attracted by what a new bank is offering
While you should always weigh up the benefits before making a decision, thankfully because of CASS it is easier to switch than in the past
Which bank account should I switch to?
Deciding which bank account to switch to will depend on the features and incentives they offer. This could include useful apps that help you manage your money, or incentives such as higher interest rates, lower overdraft fees, cashback or discounts on shopping, travelling, cinema tickets and more. 
There are likely to be certain conditions to the switch. This could be that a minimum amount (e.g. £1,000) has to be paid into the account every month. Once the introductory period is over, you may also find your in-credit interest rate drops significantly and other perks and benefits could expire.
What is the current account switching service?
If you're thinking about switching bank accounts, the Current Account Switch Service (CASS) makes it a smooth and simple process. CASS was introduced to stop banks from dragging their heels when customers were looking to move their current account to a new provider. 
As part of Pay UK, the organisation that runs automated payment systems, CASS guarantees to complete the transfer within seven days. Your old bank talks to the new one, and everything is switched over automatically, including your balance, direct debits, and salary. There is no fee incurred for switching bank accounts.
How much money can I get for switching bank accounts?
Banks offer different cash incentives for switching to their current account, but it can be as much as £200 depending on the provider. 
You will have to meet the qualifying criteria. For example, you may have to pay at least £1,500 into your account within 60 days and switch at least two direct debits or standing orders. The introductory offer often rules out previous customers too. 
As well as an initial switching incentive, current account providers might also offer cashback up to a certain amount each month and a linked high interest easy access savings account to help your money grow further.
Can I switch my current account multiple times?
There's nothing to stop you continually switching your current account to take advantage of the switching incentives on offer, but there are a couple of points to consider
Cash incentives for switching are usually only paid out after a certain period. For example, when you have fulfilled the provider's criteria such as paying a minimum amount into the account 

Many switching incentives are only available to new customers. You may miss out on the bonus if you try to move back to a bank where you've previously had an account. 
How does the switching process work?
Switching bank accounts is much easier than it used to be. These are the steps to follow: 
Shop around for a new current account with the features you need. MoneySuperMarket is a good way to help you compare accounts. By using us, you can see the benefits on offer from different banks and building societies.
Apply by filling in a few details about yourself and your finances. If you're accepted, your new bank will offer to make the switch for you automatically. Then you'll be asked to choose a date for your switch.
Your old bank talks to the new one, and everything is switched over seamlessly, including your balance, direct debits and salary.
You'll receive your new cards, log-in details and PIN. If anything goes wrong with the switch that causes you to be charged or lose out on interest, your new bank will refund you these costs or losses under the current account switch guarantee.
Step 1: Compare new accounts
Step 2: Sign up through your new current account provider
Step 3: The switch guarantee service will start the process
Step 4: The transfer will be completed within seven days
Does bank switching affect my credit score?
Every time you apply for some type of credit, such as a credit card, loan or mortgage, it will be registered on your credit file.  
This extends to most current accounts because they usually come with the ability to be overdrawn and therefore use credit. 
It doesn't mean that making a switch will have a negative effect on your credit score, though.  
Your score is more likely to fall if you make a string of applications to new accounts in a short period, or you mismanage your current account by going beyond your authorised overdraft limit.
What can I do to ensure a smooth switch?
The good news is that CASS is designed to make switching as smooth as possible. If you are concerned something might go wrong during the switching process, some things you could do to minimise the risk of any errors include:
Not setting up any new direct debits during the switching process 

Making a note of your direct debits and standing orders to check they have all come across to the new account correctly 

Updating your payees with new card details for any recurring debit card (not direct debit) payments, as these will not be covered by the CASS 

Not switching when being overdrawn, unless your new account provider has confirmed they will authorise a big enough overdraft
Other useful guides
Switch your current account through MoneySuperMarket
Switching bank accounts is straightforward and hassle-free with MoneySuperMarket. 
Our comparison tool allows you to browse a range of accounts and providers from across the market to find the one most suitable for you.  
For example, you'll be able to compare the benefits and rewards of each account. Once you've decided, you can click directly through to the provider to start the switching process.  
You will usually have to fill in an application form, undergo a credit check, and provide proof of identity and address, such as a passport and a utility bill.
Frequently asked questions
How long does a current account switch take?
The switching service takes seven working days. So the earliest your switch can be completed is just over a week from when you sign-up with your new bank. You choose the date you wish to switch, so it can be later if you prefer.  
Picking a day when you don't have direct debits leaving your account is sensible, as it reduces the chances of any potential problems arising. Don't set up any regular payments from your old account during the seven-day switching period either. Otherwise, they won't be carried over.  
Your new bank will contact your old bank to get the switch underway a week before the switch date. You should then receive a letter confirming that your old bank has agreed to it. You'll be kept in the loop over the next day or so and then contacted when the switch has been completed.
How long will it take for me to receive the switch incentive?
When you receive the switch incentive will depend on the terms and conditions of each account. For example, you might be required to switch accounts, pay in a minimum amount of money and log-in to the app to fulfil the criteria. Once completed, you could then receive your switch incentive within seven days.
Will I be able to access my money during the switch?
Yes, you can carry on using your old bank account as normal until the day of the switch. By this point you should have everything you need, such as account details and a debit card, to start using your new current account. It's wise not to set up any direct debits when the switching process is taking place. This reduces the chances of mistakes being made.
What do I have to do to qualify for a switch incentive?
Qualifying for a switch incentive depends on the criteria for each current account provider. Typically you'll have to pay a minimum amount into the new bank account and make sure at least two direct debits or standing orders are set up on the account. There may also be some other conditions you'll need to comply with, such as downloading the provider's app and logging in within 60 days.
What is the difference between a full and partial bank account switch?
You have two choices when switching bank accounts. You can decide to move everything to your new account and close your old one, which is known as a full switch. Alternatively, you can move some payments across and keep the existing account open, which is instead known as a partial switch.  
The best time to make a full switch may be when you no longer wish to use your old account and want to move as quickly as possible. A full switch will transfer all of your details and payments from the old account to the new one within seven working days. Once that is done, your previous account will then be closed. This service is available to individuals, small businesses, and charities. 
Choose a partial switch if you want to keep your old current account open, but still take advantage of the benefits on offer from a new account. You get to pick and choose which payment arrangements and transactions are transferred, and you end up with two accounts to keep track of. Bear in mind that the seven-day current account guarantee does not apply to partial switches.
Can I open a new account rather than switching bank accounts?
Yes, there are no rules governing how many current accounts you can have. You just have to pass a credit check and meet the eligibility criteria for the new bank account. Having more than one account can sometimes be a useful way of managing your finances. If you are looking to take advantage of introductory offers make sure you understand the terms as some accounts will require you to pay in a certain amount each month.
Am I eligible for bank switching?
The Current Account Switch Service covers 99% of UK current accounts. To be eligible to switch, you'll generally need to have a minimum number of direct debits set up and a set amount going into the account each month. If you require an overdraft facility you can still switch accounts, but it's wise to agree this with your new bank before you initiate the switch.  
Providing you're eligible, the process is the same no matter which participating bank or building society you choose. This way, you can feel confident when you switch. 
You can't use the current account switching service when switching bank accounts with a joint account (unless you've got permission from both parties), saving accounts (including ISAs) or non-sterling payment accounts.
Is there a cost for switching bank accounts?
No, switching bank accounts in the UK is free, although not all current accounts are free and some charge a monthly fee. Make sure you understand the terms and conditions of the account you are transferring to before you apply for the switch.
What else should I consider when switching bank accounts?
As with any major financial decision, switching your bank account can have unintended consequences. It's definitely worth thinking about the following: 
Payments sent to your old account: These should be redirected to your new account with an automatic message sent back to those paying you. The message will advise them of the new account details so they can update their records. Some organisations may contact you directly to confirm your details have changed.  
Recurring debit card payments are not moved: If you have any ongoing payments from your debit card rather than from your account itself, you'll have to amend these after you switch. It'll usually just be a question of updating your payees with your new card details. 
You can switch to a joint account: The switch service will let you link your finances with a partner by moving from a sole to a joint account. This doesn't work the other way round though.  
Other banking products won't be moved: Anything like an ISA, a credit card or a savings account you have with your old bank will not be moved. This means that you should get to keep them. That said, there are certain savings products which might be linked to your current account that you could lose if you move bank. Otherwise, any direct debit you have set up to make continuous payments into these other accounts will be transferred to your new current account. 
You can specify a switch date: This has to be set at least seven working days in advance of the switch.