Credit cards explained
With a credit card, you can make payments on credit. Find out how you can use your credit card in our guide
What is a credit card? 
A credit card is a plastic card which allows you to pay for goods and services on credit. When you use a credit card, you are borrowing money from your card issuer. Credit cards are usually issued by financial organisations such as banks.  
When you make a payment with a credit card, you enter an agreement where you pay back the money you borrowed at a later date.  Depending on the type of credit card you have and how you use it, your payments may have interest added to them.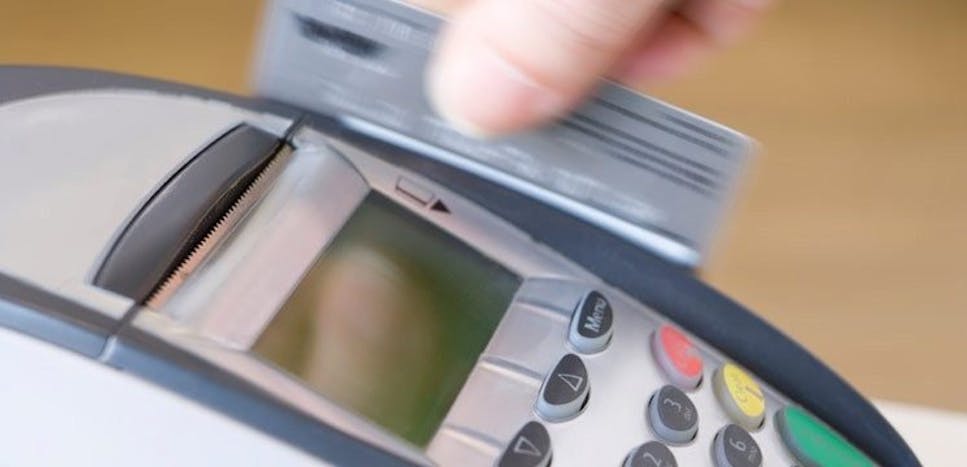 How do credit cards work?  
Credit cards come with a pre-set or pre-agreed amount of money you can borrow – this is your credit limit. You can use your credit to make payments such as for online shopping and bills. Your credit card may also support contactless payments. You'll be given your credit card statement for your monthly spending and your credit balance. 
It is best to pay off your full credit balance each month but you must always pay at least the minimum monthly repayment. Your credit card provider will set the minimum amount, usually at 1% of your outstanding balance. If you don't keep up with the minimum payments on your credit card, you'll be penalised with a  late charge, plus it can negatively affect your  credit score.  
What do I need to know about credit cards?  
Here are some important things to know about credit cards: 
Which credit card could be best for me? 
The type of credit card most suited to your needs will depend on what exactly you want a credit card for. Here are some of the different cards available, how  they work and what they can be beneficial for: 
Purchase cards  
Purchase cards can be ideal for budgeting as they charge low or zero interest on your spending for a set period, such as three or six months, for example. Because of how purchase cards work they can be good for when you need to make a large purchase. With a purchase card, you can spread the repayments (often without incurring interest) over a longer period.  
Balance transfer cards 
A balance transfer card allows you to transfer debt from an existing card with a high rate of interest, without having to pay much or any interest on the debt for a set period. There will usually be a one-off balance transfer fee charged for this, such as 3% of your debt balance. But often it makes sense to pay the fee as you will still make big savings by moving your debt to the low or 0% interest balance transfer card. 
Bear in mind these cards are not usually suitable for new spending as they tend to have high-interest rates for new purchases. And aim to clear the debt before the low or 0% interest period ends or the interest rate or APR will spike up. 
Balance transfer and purchase cards 
If you're not looking to switch cards frequently, a card that offers both a low lifetime interest rate and no balance transfer-interest could be an option. A balance transfer and purchase card can be the best of both worlds – you could get 0% interest on both transfers and purchases for three or six months, for example. 
Money transfer cards 
These cards allow you to move cash from a card to your bank account to clear your overdraft or give yourself a cash loan at a low-interest rate for a fixed period. There is a one-off fee. Ask the lender to transfer the credit amount into your bank – don't withdraw it as cash as this could incur higher interest. 
Cashback and rewards cards 
Cards that reward spending, such as cashback cards or rewards cards, offer a range of perks and benefits, such as air miles, store credit and cashback. Banks offer these incentives as a way of gaining your loyalty in the hope that they'll make money through card interest repayments or fees (some cards charge a monthly or annual usage fee). They can be a smart choice for savvy shoppers but remember to keep up with your monthly repayments and you can earn the perks and benefits without paying interest on your card spend. 
Credit builder cards 
If you have a low credit score - or no credit history then a credit builder card could be ideal for you. Credit builder cards typically have low credit limits and high-interest rates, but they allow you to build up trust with providers and grow your credit score. The best way to build your credit score is to spend only a portion of the credit available to you every month and then pay off the balance in full and on time. As your credit rating improves you should have access to better credit card deals – at lower interest rates and with a higher credit limit. 
Overseas spending credit cards 
If you're a frequent flyer then an overseas spending card could suit your needs. Overseas spending cards charge no or low fees for use abroad. If you travel a lot for work or need a card to use on holiday, these types of cards can be beneficial. Typically you'll get better rates of exchange on currency when you spend on the card and overseas usage fees are lower than those on standard credit cards. 
What are the benefits of getting a credit card? 
When used responsibly, credit cards can come with a range of benefits such as: 
Build up your credit: If you keep up with your monthly repayments and keep your credit utilisation low this can boost your credit score. Your credit utilisation is the proportion of your available credit (or your credit card limit) that you use. A good credit score can be very helpful and improve your chance of being approved for credit, loans and a mortgage  

Buy today, pay later: A credit card gives you more time to pay for a purchase. When buying something with your credit card, you can spread the cost over a number of months making it easier to afford 

Purchase protection: Credit card purchases offer you an extra layer of security. You will have buyer protection for any credit card purchases between £100 and £30,000 under section 75 of the Consumer Credit Act. This means you'll be able to claim your cash back from the card provider if there's any problem with your goods or services 
What are the disadvantages of credit cards? 
Credit cards also come with downsides, including: 
Damage your credit: If you don't keep up with your credit card monthly payments then you run the risk of damaging your credit score. A bad credit score is best avoided as it can make it harder for you to access financial products and borrow at competitive rates in the future 

Debt: Being unable to pay back what you borrow can result in your debts piling up.When you're deep in debt, it can be hard to get out of it 

Cash advance fees: If you use your credit card to withdraw money from an ATM, you'll be hit with a cash advance fee. The fee for using your credit card for cash withdrawals is usually around 3% of the total transaction amount. Other transactions that are considered cash advances include mortgage payments, buying travel money and gambling 
Where can I use a credit card? 
Just like a debit card, you can use a credit card to pay for goods and services in most places – shops, supermarkets, hotels, pubs and restaurants. Payments can be made through contactless payment -  or chip & PIN for higher amounts. As well as high street shops you can also use your credit card to make payments online or over the phone.  
Although credit cards are accepted in increasing numbers of outlets – hastened by the coronavirus pandemic where retailers were less keen to handle cash – not all credit card networks are accepted everywhere. For example, some shops may not accept American Express due to the higher fee the retailer has to pay for the transaction. 
Other useful guides 
If you're looking to get clued up on credit cards, we have a range of guides you can read: 
Getting your first credit card 
How to apply for a credit card 
Compare credit cards with MoneySuperMarket 
If you're looking for a credit card, comparing deals with MoneySuperMarket is a simple way to find a deal that's right for you. 
Just tell us a bit about yourself, your financial situation, and how you'd like to use your new credit card, and we'll show you a list of cards that suit your needs. 
You'll be able to sort them by interest rate, incentives, and – with MoneySuperMarket's handy eligibility checker – your likelihood of you being approved. 
MoneySuperMarket is a credit broker – this means that we'll show you products offered by lenders. You must be 18 or over and a UK resident.