How young people use credit
As a young person, the rules around credit card borrowing can feel confusing. We surveyed 2000 young people to understand their relationship with credit. Find out more

Gen Z and credit
There are many credit options available to young people and it would seem the majority of 18-24 year olds - known as Generation Z - are comfortable and confident using credit.
We surveyed 2,000 young people and found many had a good working knowledge of credit cards and credit scores, with plenty of those in Gen Z taking steps to boost their borrowing power and get into a stronger financial position.
But though credit cards come with many benefits, from cashback and rewards to building your credit score and buyer protection – it's vital to use them wisely and avoid getting into debt.
Our survey also revealed some misunderstandings about credit among some young people. For those who have never had a credit card before and might feel overwhelmed by the market, it's even more important to sort fact from fiction, to enjoy the benefits of a credit card and swerve the pitfalls.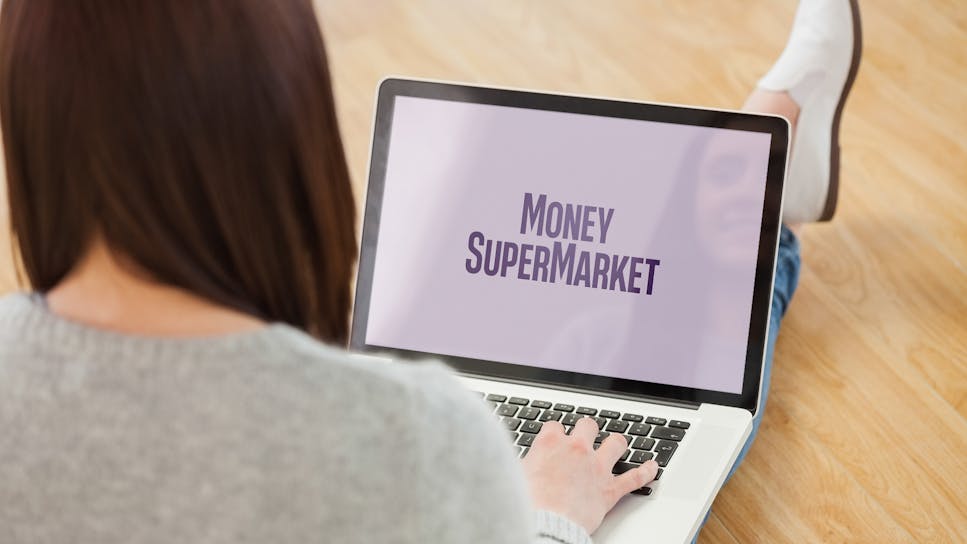 Over half of young people own a credit card
While it may seem surprising, according to our data more than half of 18-24 year olds have a credit card. Despite this, only around one quarter (24%) of people in the survey felt they had a strong understanding of how credit cards work.
Credit is often spoken about using financial jargon (APRs, credit scores, minimum monthly repayments, to name just a few examples) so it's understandable young people might struggle to fully understand the workings of a card. If you're new to borrowing, it can feel complicated, but taking time to understand the pros and cons of credit cards should mean you can use them to your advantage.
Almost 1 in 3 get a credit card to build their credit score
There are lots of reasons why you might take out a credit card. Perhaps you're looking to make an expensive purchase and want to pay it off in monthly instalments to spread the cost. You might need to grow your credit score so you'll be in a strong position to apply for a mortgage in the future.
Our survey found plenty of credit savvy young people using credit cards to access perks, rewards and cashback. And also almost one in three 18–24 year olds get their first credit card to build their credit score.
A credit-builder credit card can be an excellent way to give your credit rating a boost. The card issuer gives you a low credit limit, which you can use to make small purchases. If you then pay the balance off in full each month, you'll show lenders you can borrow responsibly and your credit score should start to rise over time.
Around 4 in 10 pay off their balance in full
With most credit cards you need to pay off your balance in full each month to avoid incurring interest charges on your borrowing. Carrying over a balance on your card each month can mean interest starts to build up and your debt will grow. This can also have a negative impact on your credit score over time. Encouragingly almost four in 10 young people in our survey said they did pay off their card balance in full each month.
That said, only 27% of survey participants said they knew their credit card needs to be paid back in full each month or interest is charged. And only a quarter knew you can get 0% interest on balance transfer cards. So, this could potentially mean there are still some gaps in understanding around credit cards.
Making the minimum monthly repayment on your card is essential. Fail to meet this repayment amount on time and you could be hit with penalty charges and extra interest.
One in five young people have never checked their credit score. But it's never too late to learn more about your personal credit rating and take steps to boost it. The better your credit score the more card deals and lower rates that will be available to you.
You can get an idea of your financial picture, see your credit score and get tips on how to boost it - all for free with credit monitor.
Only 1 in 5 young people (20%) use a credit card to pay for holidays
Paying for a holiday with a credit card can spread out the cost of your trip into monthly repayments, helping you to budget. But it can also have another major benefit – consumer protection if something goes wrong with your purchase.
When you pay for your holiday using a credit card, you'll receive protection under Section 75 of the Consumer Credit Act. So, if something were to go wrong with your travel plans like your flight provider going bust or your holiday provider cancelling your trip unexpectedly, your credit card provider will be liable for refunding you. You'll be eligible for this protection if your purchase costs you between £100 and £30,000. This would not be the case if you paid using a debit card.
One in three people checked their credit score online
Most young people understand the importance of their credit score and have taken steps to improve it – such as by paying bills on time and getting on the electoral roll.
An impressive one in three (35%) have checked their credit score online. Yet slightly fewer - 29% of young people - have taken out a credit card to boost their score, even though this could be a quick way to increase a credit rating.
If you're new to credit and keen to build your credit score taking out a credit card can be one of the best ways to get into good habits with borrowing and improve your credit score - as long as you can meet your repayments each month.
You might feel taking on credit wouldn't be good for your financial profile and credit score, but in fact, by taking out a card and proving to lenders you can borrow responsibly you should see your credit rating rise. This will then give you access to better credit deals and interest rates in the future. Want to make sure you meet your card repayments each month? Setting up a direct debit can ensure your payments are made on time.
Over a third of young people carefully budget their outgoings in order to meet their financial goals
How young people use credit cards will vary depending on their financial goals. For some, getting on the property ladder is a priority, with 33% of young people looking to own their own home. Whereas some young people want to feel comfortable financially - perhaps by building up a savings pot. More worryingly, 34% of people said their financial goal was simply making it to the end of the month without running out of money.
For others, being debt-free is at the top of the list of financial ambitions. If you're looking to clear your debt faster, you could consider consolidating your existing credit card balances onto one card – known as a balance transfer card - with no interest charge on your debt for up to two years.
| How young people will go about achieving goals | % |
| --- | --- |
| Save what I earn | 42% |
| By cutting back on socialising | 35% |
| Work towards promotion and pay rise | 31% |
| By working second jobs | 26% |
| By cutting down on transport costs | 25% |
| Pursuing higher income job | 25% |
Top tips for using a credit card
When used the right way, credit cards have a lot of benefits, from growing your credit score to spreading the cost of a large purchase. Here's our top tips for using a credit card:
Clear your balance: When using a credit card, the aim should be to try and clear your balance in full each month. That way, you shouldn't be charged interest
Transfer your balance: Have an existing balance on your card that you're trying to pay off? You could avoid paying interest for up to two years (or more) by transferring your existing balance onto a 0% balance transfer credit card

Build your credit score: Credit builder cards can be a good way to improve your credit rating. You'll be given a low credit limit that you can then use to make small purchases. As long as you pay off the balance at the end of each month, you should see your credit score rise over time

Pay more than the minimum amount: Try and pay more than the minimum amount of your credit card balance every month. Not only will you clear your balance quicker, but you'll also significantly reduce the interest you pay

Too many applications: If you're rejected from a credit card application this can negatively impact your credit score. To make sure you're eligible, you can use our eligibility checker service which will tell you how likely you are to be accepted before you apply
All figures are based on a One Poll survey of 2,000 adults aged 18-24, undertaken in September-October 2021
Find the best credit card for your needs with MoneySuperMarket
Searching and comparing credit card deals of all types is quick and simple with us. Just give us some information about your personal finances and what you're looking for and we'll do the leg work for you – finding the best cards to suit your needs from across the market.
We'll show you your chances of being accepted for each card deal – so you can apply with greater confidence. And searching won't affect your credit score in any way.
Once you've found the card you want, just click through to the provider to finalise your application.