Understanding CCJs and Banktruptcy
If you're subject to a county court judgement (CCJ), individual voluntary arrangement (IVA) or have been declared bankrupt, removing such details from your credit file can take time. Read on and we'll explain what you can do to ensure you keep access to credit if you have a CCJ, and how CCJs affect your credit rating.
What is a CCJ?
A County Court Judgement (CCJ) is issued when you are found to owe money and have been ordered to pay it back.
In some cases, you can ask the court to 'set aside' your CCJ, but only if you can show legal proof that you do not owe the money.
When not dealt with promptly, CCJs can have a negative impact on your credit rating, making it harder for you to take out a credit card or loan, get a bigger overdraft, or borrow for a mortgage.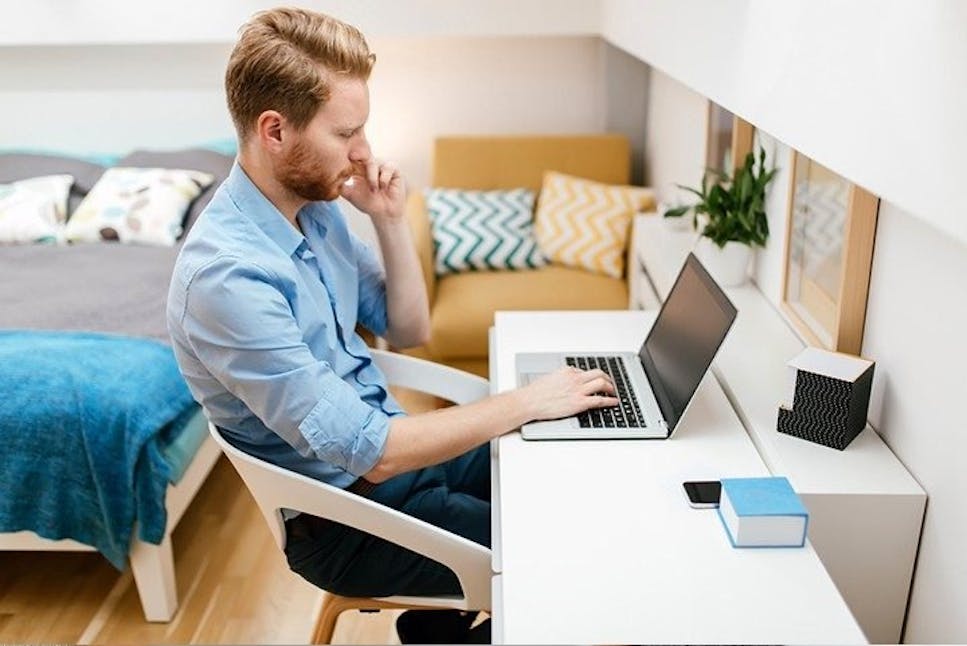 Can I get a CCJ off my credit file?
It is possible to remove a CCJ from your credit file. You will need to pay the debt within one month of the CCJ. Simply paying it off isn't enough, however.
You must apply to the court to have the CCJ removed from the Register of Judgments, Orders and Fines and then get a certificate to prove it. Known as a Certificate of Satisfaction or Certificate of Cancellation, this costs £14.
You can take care of this entire process by filling out form N433, available on the government website, and include a receipt or proof that the debt has been paid in full.
After six years, CCJs are removed from your credit file automatically.
If you pay the debt within this time, but after the initial one-month period, you can still apply for a certificate from the court to show it has been paid off, which may in turn boost your credit rating.
How badly does a CCJ affect my credit?
If you do not pay off your CCJ immediately, have it set aside or do not want to wait six years to have it come off your credit report, the impact can be devastating.
In many cases a CCJ can mean no access to any form of credit, including mortgages, loans and credit cards, because you will be deemed high-risk.
It may even mean you cannot rent property, as landlords will check your credit history on application.
If you can get credit, expect to have to give additional proof of your financial history and to pay higher interest rates too.
Some people may not even realise they are subject to a CCJ. To check, you can get a free copy of your credit report.
You can check your credit score now using MoneySuperMarket's Credit Monitor.
How long will a CCJ stay on my credit file?
A CCJ will stay on your credit file for six years if you do not pay off the debt in full within a month of the judgement being passed.
While it is possible to get a certificate showing you have paid off the debt after this time, the record of it having been taken out will remain on your credit file.
Is a CCJ a criminal record?
A CCJ is not a criminal record. However, you may become subject to legal proceedings if creditors do not receive payment and could be made bankrupt or be visited by debt collectors in order to seize assets that are worth the same amount that you owe.
Does bankruptcy come off your credit file?
Bankruptcy can come off of your credit file. However, it takes six years to do so or longer if you have not been 'discharged' from your debts.
That said, most people are discharged within a year, once assets have been collected to cover the amounts owed to creditors.
Can I clear bankruptcy off my credit file?
While you cannot clear bankruptcy off your credit file for six years, the good news is that most bankruptcies are discharged after a year.
As such, the Individual Insolvency Register will be updated with this information.
While the actual bankruptcy will stay on your file, with discharge will also show up, which should mean you can access credit.
Just remember that if you are able to borrow, it will be at a higher rate of interest.
You can boost your credit score by registering on the electoral roll, paying all bills on time and ensuring your credit reports have all the right details about you.
Find what affects your credit score with our one-stop guide.
Will bankruptcy wipe out my CCJs?
Yes, bankruptcy will wipe out your CCJs. However, it's worth remembering that while you will be debt free, this can mean you will have to give up assets in order to cover any debts.
Be aware that while CCJs will be wiped out, they will remain on your credit file for six years, along with any details of your bankruptcy.
Is an IVA better than bankruptcy?
An Individual Voluntary Agreement (IVA) may be a better approach than being declared bankrupt, as it allows greater control over assets.
IVAs won't free you from your debts, but will set out a clear repayment plan for getting money to creditors, based on your financial situation.
This usually means your home remains protected, sometimes with equity released to cover debts.
Going bankrupt means that receivers make all decisions about how debts will be paid back, including the repossession of property if necessary.