How to choose the best cashback card for you
Cashback credit cards reward savvy spenders for purchases they make, but with plenty of choice and different rates and incentives, which one is right for you?
How do cashback credit cards work?
With a cashback credit card you'll be paid a percentage of what you spend every time you make a transaction with your card that meets the cashback criteria. .There will be terms and conditions on your card so it is possible not all card spending will earn cashback – but in many cases plenty of your spending will be rewarded by the card provider.
The cashback can be as high as 5% with some introductory rates, although typically the standard cashback rates are around 1% or below. Cashback is usually paid monthly, quarterly or annually on to your credit card balance.
To make the most of a cashback credit card you should use it for everyday spending. But while it works in the same way as any other credit card – offering protection on purchases, for example – be wary of potential drawbacks.
If you fail struggle to clear your balance every month you'll be hit with high interest rates on your borrowing. In addition, many cashback credit cards charge monthly or annual usage fees.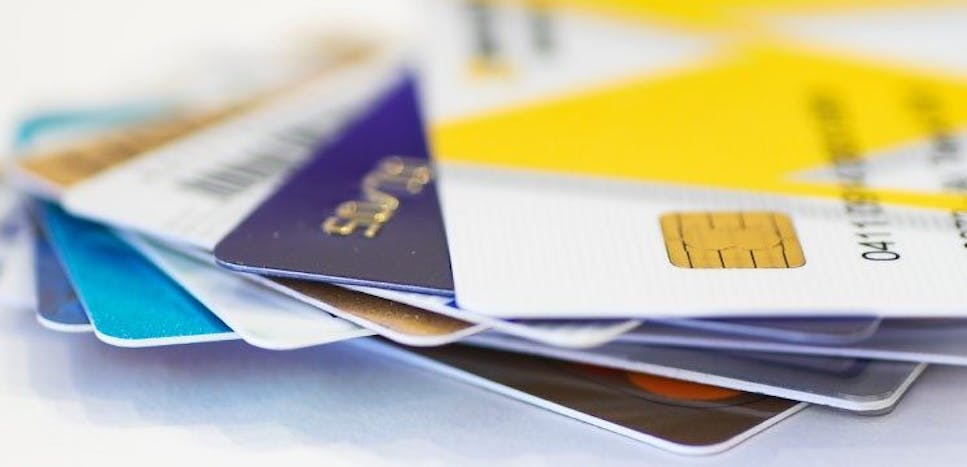 How to choose the best cashback credit card?
Choosing the best cashback credit card will come down to your spending habits and what you need the card for. But before settling on a particular card you should consider the following:
What do you need a credit card for?
If you never or rarely carry a balance on your credit card – clearing it in full every month – and you simply want to earn some cashback or reward points as an extra perk then it's best to seek out a cashback card paying the highest rates of cashback.
However, it may be that you need a credit card for something else – such as to transfer a debt balance from another card, or you want to make a large purchase and spread the cost over a number of months, taking advantage of a 0% interest rate. In this case it may be preferable to look at 0% balance transfer cards and 0% purchase cards. Some cards may offer 0% interest rate periods on your debt - and also pay cashback on your spending as an additional perk, for example.
Where will you be making purchases?
If you're confident a cashback credit card is the right option, then consider where you regularly shop. While you can use credit cards in an increasingly wide range of retailers, not all cards are accepted everywhere. Check you'll be able to use the cashback card in your favourite stores before you apply.
Compare the rates on offer
Cashback cards come with a variety of different features to be aware of, such as:
Introductory rates:

 These can be as high as 5%, but you'll have to spend enough within the first few months of getting the card to make it count

Regular cashback rate: As you'll be using your card for your everyday spending this rate matters. It might vary from 0.25% to 1%, but with every £1 spent this soon adds up

Minimum spend limit: Understand how much you'll need to spend every month to make the cashback work for you. For example, some cards might need a minimum spend of £500 every month before cashback kicks in

Cap on cashback: There might also be a cap on how much cashback you can earn. If this is the case you and your monthly spending is high, then a cashback card paying a lower rate but without a cap might be better
Consider fees and interest rates
Many of the best paying cashback cards come with an annual fee. You'll need to weigh up the cost of this fee against how much cashback you'll earn per month or per year for example.
Generally, the more you spend on the card, the more cashback you'll earn, and the easier it is to justify the fee.
You should also also keep in mind be aware of the interest rate. If you find you're unable to clear your monthly balance then the interest charged on cashback cards can be high – typically much higher than those of standard credit cards - unless you have a card with a particular 0% offer period, for balance transfers or purchases, for example.
It may be a good idea to set-up a direct debit every month to clear what you owe, this way you won't risk forgetting to pay off your balance and be hit with interest charges.
Is a cashback card right for me?
Whether a cashback card is the right option for you will depend on your individual, financial circumstances.
A cashback card could be right for you if…
You'll use the card for everyday spending

You spend enough every month at retailers linked to the card to outweigh any fees

You clear your card balance every month and won't be hit by interest rates

You have a good credit score – enabling youallowing you to be approved for the card in the first place
A cashback card won't might not suit you be right for you if…
You often miss monthly repayments and don't clear your balance

You won't spend enough to justify the fee

You shop at retailers that don't recognise the cashback scheme

Your credit rating is poor meaning you'll be turned away or won't receive a favourable deal
What are the alternatives to cashback cards?
A cashback card is just one type of rewards credit card. You can also apply for credit cards that give you rewards points to spend at general and specific retailers or air miles  which you can put towards the cost of flights, hotel stays and car hire, for example.
Interested in rewards credit cards? Our guide can help you to decide whether these might be a better option for you.
Other helpful guides
Best credit cards to use abroad
The advantages and disadvantages of credit cards
Ready to compare cashback credit cards?
Finding our best cashback credit card for you is straightforward with MoneySuperMarket. We compare cards from a wide range of providers.
We'll ask you a few details and then perform a 'soft search' that won't harm your credit score but can show you a choice of cards to match your requirements and your chances of being accepted. 
We'll also show you cards you're pre-approved for, meaning if you apply you're guaranteed to be accepted at the given interest rate, interest-free period and fee.
The only thing we can't guarantee is the credit limit, which will be confirmed after you apply.
MoneySuperMarket is a credit broker not a lender. You must be 18 or over and a UK resident.