Are you getting the right cover?
Yes - it's certainly a good idea to consider it. Whether you own a caravan that's towed behind your car, a static caravan or a motorhome, it's important to make sure that you have the right caravan insurance in place.
While it is not a legal requirement to insure a touring caravan (one that is towed behind your car), it's sensible to consider doing so. Caravans can be very expensive - and if yours is not insured and is damaged, destroyed or stolen you will lose all the money you've invested in your home away from home. 
If you have a touring caravan that is towed behind your car, your third party liability can be covered under your car insurance policy - but you'll need to let your insurer know you're going to be towing a caravan when you set up your car cover, or alert your insurer if you buy a new caravan and intend to start travelling with it. 
If you don't make this clear so that your insurer can adjust your premium appropriately, you may find your policy is invalid in the event you try to claim. 
Like touring caravan insurance, static caravan insurance is not mandatory - but it's a good idea to set up a policy that will protect your caravan (and possibly its contents), especially if you've put a lot of time, money and love into it. 
Unlike for touring and static caravans, insurance for a motorhome is a legal requirement. The minimum cover you must put in place is third party insurance, so that you are covered in case another person or their property is injured or damaged by your motorhome. 
What is usually covered under caravan insurance? 
Most caravan insurance policies cover your caravan in case it is damaged, destroyed or lost as a result of fire, severe weather or criminal activity.
Depending on the policy you choose, your caravan contents (i.e. the personal possessions stored inside your caravan) might be covered, and you might also be covered for trips abroad within the EU. 
You should read the terms and conditions of any caravan insurance policy you're considering to make sure you're fully aware of what is and is not included before signing on the dotted line.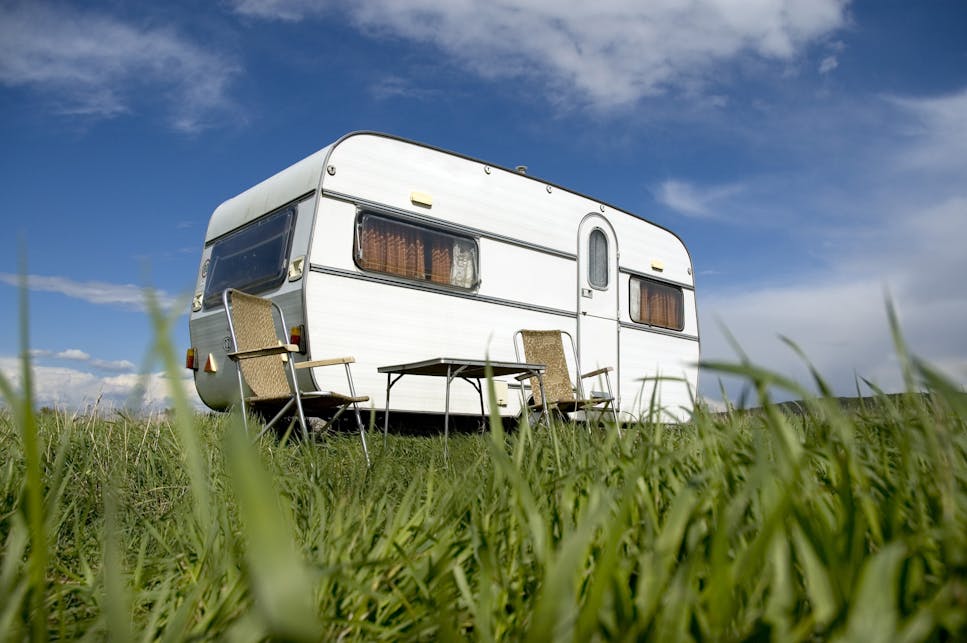 Are there any exclusions to caravan insurance cover that I should know about?
Common caravan insurance policy exclusions include:
- Wear and tear;
- Damage arising through use of the caravan as a permanent residence, or for trade, business or professional purposes;
- Damage to the caravan as a result of insect or vermin infestation;
- Damage or loss of the caravan or its contents arising through inadequate security measures (such as the theft of personal possessions, made possible because you have not locked all windows and doors).
How can I find the best deal on caravan insurance? 
Finding the best deal on caravan insurance means shopping around. Decide what level of cover you need for your caravan, and then research what's on offer from a variety of providers before making your final decision. 
MoneySuperMarket doesn't currently offer a comparison channel for caravan insurance, but we have compiled a list of companies who offer this type of cover. This should help you get started with your search for the right policy. 
Make sure you consider the quality of cover on offer from the insurance policies you're looking at, as well as their price, to ensure you get the right deal for you.