Find a Mercedes leasing deal
 Powered by Moneyshake 
How does leasing a Mercedes car work? 
If you want a car that's associated with prestige and luxury you may be after a Mercedes. This German brand was one of the earliest creators of the motor car in 1886 and it has gained a reputation for being innovative in its field. Leasing a Mercedes, is a way of driving this famous brand, without having to pay the hefty price tag upfront.  
When you lease a Mercedes car, you're able to drive a brand-new car from the Mercedes range. You just need to pick the Mercedes model you'd like and decide how much you want to pay upfront*. You'll also need to decide how long your lease agreement will be and the number of miles you'll drive each year.  
Leasing a Mercedes works in the same way as leasing any other car. You will need to insure your lease car as you would if you bought your car outright. You'll usually need to take out a fully comprehensive policy so your car is protected in case it's stolen, for example. 
*The initial upfront payment is typically equivalent to a number of months rental (for example nine months rental). This is a non-refundable amount that goes against your monthly lease payments.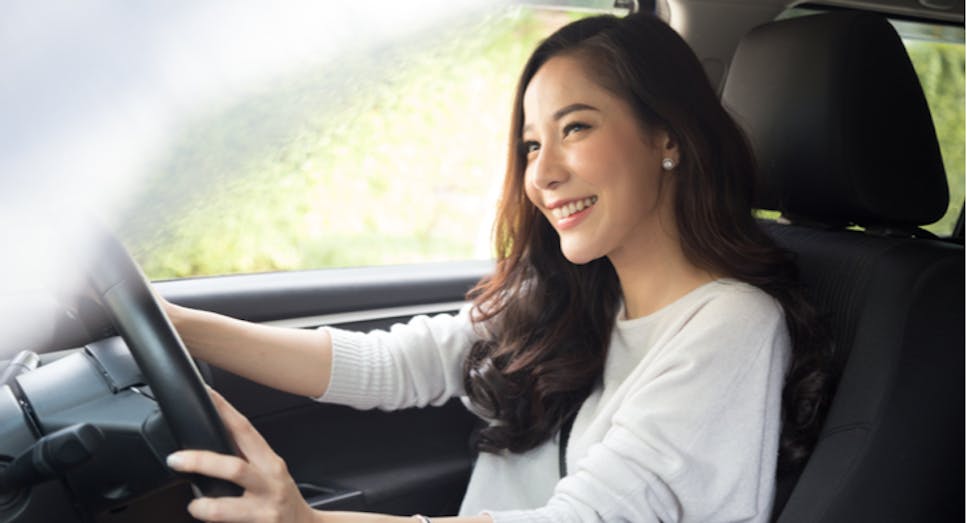 What is the lease agreement length? 
Lease lengths can be very short from three months to longer at a few years. Lease lengths usually range between two and four years. The upside of a longer lease is that your monthly payments are likely to be lower as there's a longer period of time to spread the costs.  
It's important to remember that if your lease agreement is longer than three years, it's your responsibility to arrange and pay for the car's MOT in the third year. 
With a longer lease agreement, you'll usually have the option, for an additional fee, of a maintenance package that will cover the cost of your MOT and your car's regular annual service. Just remember, that this will be to maintain parts of the car that are subject to wear and tear but it won't include damage caused by driver fault. 
What Mercedes models are available to lease? 
Mercedes has a range of brand new models available for leasing.  
If you're interested in leasing an electric car, the Mercedes-Benz EQA could be a solid choice. For a car to fit in all the family, Mercedes also has a range of SUV cars that you can lease, such as the Mercedes-Benz GLB.   
Who provides the Mercedes car leasing for MoneySuperMarket? 
We've joined up with partner Moneyshake to bring you car leasing deals from the UK's top leasing providers. You can compare a range of deals depending on your monthly budget or the make and model of the car you want and by your expected mileage. 
What are the pros and cons of a lease? 
There are some downsides and advantages
 Advantages 
The fixed monthly payments can make it better for budgeting instead of having to spend a lot of money upfront 

Because you're not tied down to a long-term commitment – once the lease arrangement is over you just return the car. As long as there's no damage to the car then there'll be nothing left to pay. You don't have to worry about selling or trading in your car 

If you like changing your car regularly then a lease deal allows you to drive the newest models every few years 
Disadvantages 
Leasing a car can be quite restrictive because you don't own the car. You're restricted to how many miles you can drive and if you go over the agreed limit – you will face extra charges 

You can't modify your car as you won't own it 

If you prefer keeping your car for a long time then leasing won't be for you – as you have to return it once the lease agreement ends 
Compare our best car leasing deals with our partner Moneyshake 
We've joined up with partner Moneyshake to bring you Mercedes- and a broad range of other leasing deals from the UK's top car lease providers.  
You can compare a range of deals depending on your monthly budget or the make and model of car you want.  
Once you've picked your deal, the car will be delivered free of charge, with road tax and a full manufacturer warranty included. 
Frequently asked questions
What is the cheapest Mercedes-Benz to lease?
If leasing through our partner Moneyshake, the cheapest Mercedes-Benz model is the A-Class, with payments starting from around £281 per month. 


How long does the Mercedes lease last?
You have the option to lease a brand-new Mercedes for two, three or four years. Typically the longer your lease term the cheaper your monthly payments. 


Can I buy the Mercedes car at the end of the lease?
You won't be able to buy your Mercedes once the lease agreement is over. Some leasing providers will allow you to extend your lease agreement although your monthly payments may be recalculated.


What eligibility do I need to lease a Mercedes?
In order to be eligible to lease a Mercedes vehicle, you'll need to be at least 18 years old, have a full UK driving licence and a good to excellent credit score.  You need to also make sure you'll be able to afford the monthly payments for the car you want.