Personal possessions and car insurance
Your possessions are probably insured up to a certain extent if you leave them in your car – but more cover is available
Are personal items stolen from vehicles covered by car insurance?
Almost every fully comprehensive car insurance policy includes some level of cover forpersonal items stolen from cars, as well as if they have been damaged.
However, your possessions are much less likely to be covered under other types of car insurance. So, you won't be able to claim if you have third-party only insurance, or third-party, fire and theft (which only covers the theft of the car itself).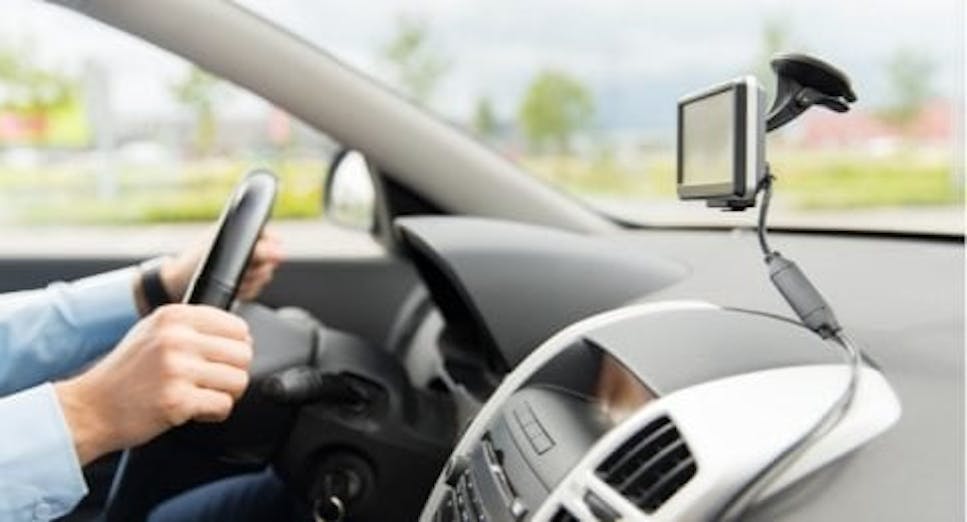 How much personal possessions cover do I need?
Fully comprehensive car insurance policies offer both the best level of cover and the cheapest premiums in general.
However, there is usually a cap on how much you can claim when personal items are stolen from your car – often around £1,000 unless you specifically arrange to increase that cap.
Most policies cover individual items worth up to just a few hundred pounds, so if you're keeping valuable things like electronic equipment, tools, or golf clubs in your car, it's a good idea to ask your insurer to boost their individual item cap.
Some insurers also include a percentage value clause in their cover as an additional limiting factor, meaning that they will only replace your belongings up to a certain percentage of the total value of your car.
So, if your car is worth £5,000 and there's a percentage value clause of 10%, you'll be able to claim a maximum of £500 for lost possessions. As always, read the fine print of the policy before you buy.
Do I need separate gadget cover for my car?
Many people have expensive electronics in their cars, such as sat-navs and stereos. Luckily, these are usually covered under comprehensive car insurance,provided they're factory fitted, so you won't always need gadget cover.
If you've installed a different stereo system, however, or if you keep your sat-nav in the car, you should inform your insurer. Your premiums will increase slightly, but as stereos and sat-navs count as modifications to your vehicle, your existing policy might become invalid.
What's excluded from personal possession cover?
As with all insurance products, there are exclusions. Keep the following conditions in mind to maximise your chances of making a claim:
Unforced entry
If there are no signs of a break-in to your car, your insurer might not pay out, as this shows that you didn't lock up properly or close a window.
Items left in view
You should make sure your belongings are hidden, whether that be in a glove box or a boot. If the insurer can prove that the items weren't in a boot, they might withhold pay.
Excluded items
Most insurers have lists of items they won't insure, including cash, credit cards, documents, and business items, which would need a specific business car insurance policy.
Proof of purchase
Insurers always ask to see proof that you owned the items you're claiming for. Keep the receipts and consider taking photos of anything valuable that you regularly keep in the car.
Use your home insurance
Some people like to use their home contents insurance to cover personal items stolen from their car.
You can add insurance for personal possessions outside the home to your regular contents insurance as an extra, and insurers usually allow you to ask for specific cover for expensive gadgets, laptops, or jewellery. Of course, this will involve higher premiums, but the level of cover can often be more significant.
Personal possessions and your excess
Your excess is a sum of money you agree to pay towards the full cost of a successful insurance claim. Almost every insurance policy has an excess as standard, and for car insurance, it is normally several hundred pounds.
So, if you're considering a claim for lost or stolen personal items from your car, consider your excess. Is the claim making worth the excess payment you'll have to make? Is it worth potentially losing your no-claims bonus as well?
If the belongings you've lost aren't all that valuable, it may be more sensible not to claim at all.
Compare personal possession cover with car insurance
If you're looking to protect personal items stolen from your car, MoneySuperMarket compares hundreds of car insurance policies from dozens of providers. The cheapest policies on offer will almost certainly be fully comprehensive policies, most of which come with some personal possessions cover as standard. If necessary, you can specify that you need more cover as you make your application.