How to process your car insurance claim
Car insurance claims aren't always straightforward – here's our guide on how they work and what you need to do
How do I process a car insurance claim?
If you need to make a car insurance claim, you should contact your insurance provider as soon as possible. The easiest way to do this is generally by phone, although you may also be able to start the car insurance claim process by filling in an online form.
To increase your chances of a speedy payout after a road accident, you should:
1: Get details from the other driver – or drivers if there are more than two cars involved. You will need:
Their full name

Their address

Their car registration number

Their telephone number

Their insurance details
2: Take photographs of the damage to the vehicles, as well as the circumstances of the incident
3: Ask any other motorists or pedestrians who saw the crash if they can act as independent witnesses 
If anyone is injured in the crash, you'll need to call an ambulance and notify the police. The police will also be needed to provide a crime reference number if your car is stolen or damaged while parked. 
What information do I need to make a claim?
When claiming on your car insurance policy, you'll need certain information to hand, including:
Your policy number

Your personal details

The details of any other parties involved (and their vehicles)

The date, time, and location of the incident

A crime reference number (if applicable)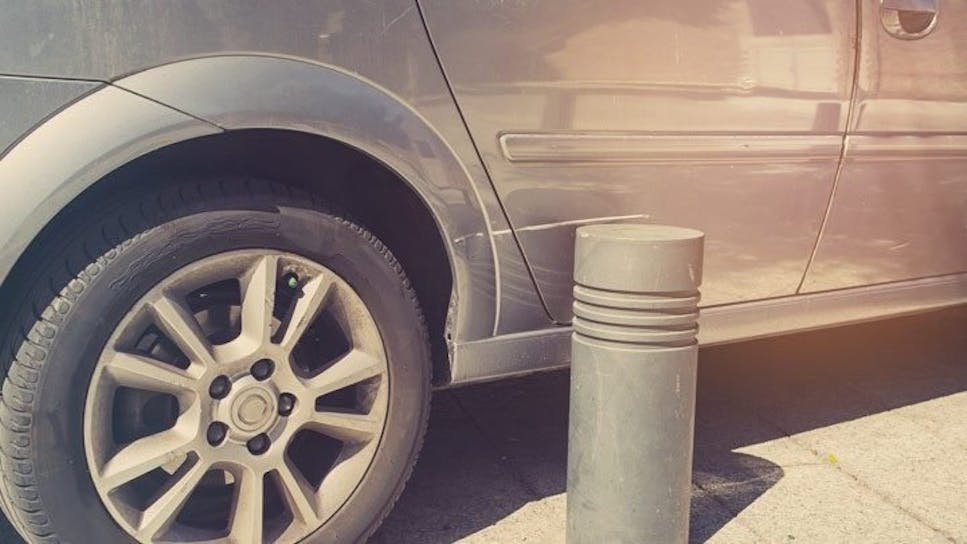 How long does a car insurance claim take?
The amount of time a car insurance claim takes can be anywhere from a day to a few weeks. It will depend on factors like:
Disputes: If anyone disputes the claim it will likely delay the process

Evidence: If there is not enough evidence to support your claim

Severity of the accident: If the accident was serious then the claim process will take longer

How soon you report it: The sooner you report it the sooner your insurance company can deal with the claim
How long can a car insurance claim stay open?
Car insurance claims usually stay open for as long as it takes to resolve the issue and payout what is required. This can take up to weeks and months depending on the complexity of the case.
Can a closed car insurance claim be reopened?
If you want to reopen a car insurance claim case you disagree with you can dispute it with your provider.
How to dispute a car insurance claim against you
If someone makes a claim against your car insurance policy because they believe an accident was your fault, it will depend on how you view it.
If you agree that you were at fault, you won't need to do anything – your insurer will handle it and pay out to the third-party. 
However if you disagree and want to dispute the claim, you can let your insurer know and they'll look at evidence including:
Statements from policyholders 

Statements from witnesses 

Similar accidents and case law

CCTV footage

Vehicle damage evidence
Your insurer will then make a decision about who was at fault – it ay even be a split between your insurer paying a certain portion out and the other side paying the rest.
How to dispute a rejected car insurance claim
If your own car insurance claim is rejected, this may be because you weren't covered for what you claimed for, because there was a disagreement about who is to blame, or because you didn't receive the payout you thought you would get. In any of these cases, you can follow a formal process to dispute the claim.
First you should ensure yourself that you're covered for what you are claiming for, and that there are no exclusions that might apply

Write to your insurer explaining the situation, and when you expect them to get back to you – be sure to keep record of all communication

If their explanation doesn't satisfy you, you can formally complain through the provider's formal process – this will be outlined on their website as well as in their policy documents

If this still doesn't resolve the issue, you can report the incident to the financial ombudsmen service – a separate organisation that can investigate further. Any decision made by the ombudsman cannot be contested by your insurer
What happens when a car insurance claim goes to court?
It's rare that car insurance claims – or any insurance claims in general – make it all the way to court. However, if no one is willing to settle on compensation or accept liability this may be the only way to reach a conclusion.
The court will send your legal representative a timetable to manage the claim, and legal proceedings will continue until a verdict is reached.
Can you cancel a car insurance claim?
If you want to cancel a car insurance claim, you should contact your insurer as soon as possible. You can cancel a claim at any time, but you will need to do so before your insurer spends any money on it – otherwise you may need to apply for a refund.
This may be because you want to pay for the damage yourself and preserve your no-claims bonus, or because you intend to claim on a third-party's policy instead.
How to check my car insurance claim history
You can check your car insurance claims history by contacting your provider and asking for details directly. They should be able to tell you when the claim was made, what type of claim it was, and details of any pay-outs.
You can also contact the Claims and Underwriting Exchange (CUE) – a database of all incidents reported to insurers, even ones that don't eventually result in a claim. Just visit the Motor Insurers' Bureau website and fill in a subject access request form.
How long does a car insurance claim stay on record?
Details of your car insurance claims will stay on your CUE record for six years.
How much does a car insurance claim affect your premium?
Making a claim on your car insurance policy is almost certainly going to affect your premiums, and unfortunately in most cases it means they'll go up.
This is because the more claims you make, the higher the risk to the insurer that you will claim again – and insurance premiums are all based on your risk profile.
However it's not the only thing that affects your premiums – insurers also take into account your age, location, occupation, and the car you drive among many more factors.
Total number of claims

Average annual premiums

1

1

£583

2

£717

3

£923

4

£1,148

5

£2,029
Based on fully comprehensive car insurance policies with one driver holding a full UK driving licence. MoneySuperMarket data collected between January and March 2022, accurate as of May 2022.
Is it worth making a car insurance claim?
It's up to you whether it's worth making a claim on your car insurance, but it's useful to consider two things:
Your excess payment: You generally have to fork out an excess payment when you claim on any insurance policy, so consider whether it's worth it. If your excess if £150 and the damage itself is around a similar amount, you might be better off paying for the repairs yourself

Your no-claims bonus: If you avoid claiming for over a year you'll also build a no-claims bonus, as insurers see you as less of a risk – so they'll offer discounts next time you buy cover
Compare car insurance quotes
Finding cheaper car insurance is quick and easy with MoneySuperMarket. Just tell us a bit about yourself, your driving history and the car you want to insure, and we'll put together a list of quotes tailored to meet your needs.
You can compare policies from a range of providers by overall cost, level of cover, and the excess you'll need to pay to make a claim. Then all you have to do is pick one and click through to the provider to finalise your purchase.
Rather than automatically choosing the cheapest policy, we recommend looking for one that provides the level of cover you need at the best price.