Car Insurance Group 9
Cars in group 9 will be reliable, easy to repair, and have some of the lowest car insurance costs.
Car Insurance Group 9 – All you need to know.
Insurers put all cars into groups from 1 to 50. These are based on lots of different factors including their market value, the cost of repairs, and the risk of the car being in an accident. Fast, expensive cars are likely to be found higher up while cheap, reliable cars that are easy to repair will be lower down the list.
However, the exact price you pay for car insurance will depend on lots of factors including the age and profession of the driver along with where the car is kept and what it is used for. Insurance groups also play a part and choosing a car in a lower group could bring your car insurance costs down.
You can quickly find out what insurance group a car is in with our free car insurance group checker.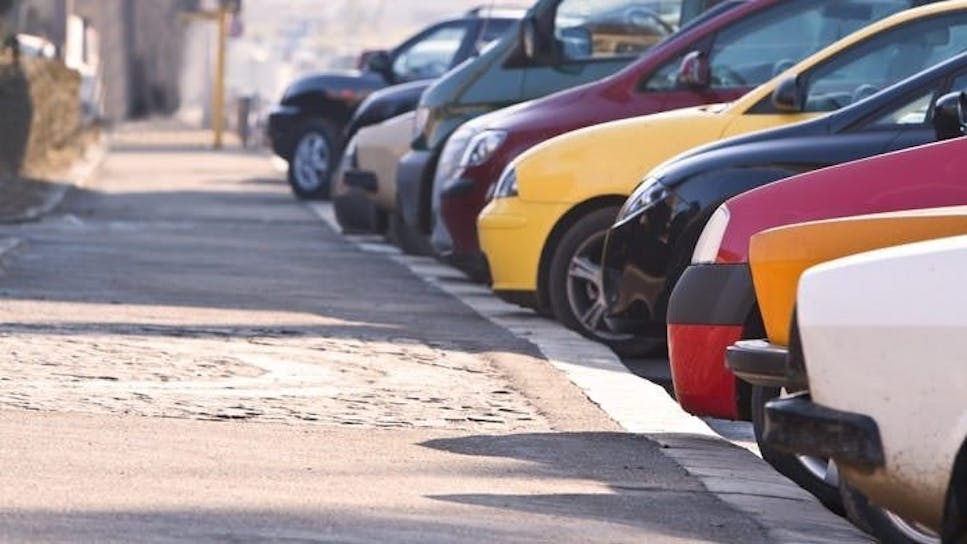 Which cars are in car insurance group 9?
There are lots of cars in car insurance group 9, including the Ford Fiesta Active and the SEAT Ateca SUV, and they will all have some similarities. 
They will be relatively small, have parts that are cheap and easy to source and crucially they won't cost an insurer too much money if they need to be repaired or replaced. In comparison, those in higher groups are usually a lot bigger, with more powerful engines, that are more expensive to repair or replace. 
To find out what insurance group a car is in you can ask an insurer or check with our free car insurance group calculator.
Why are cars in group 9 the cheapest?
Cars from insurance group 9 are some of the cheapest to insure. That's because they have low costs and they be will low risk of being in an accident. However, they may not be the cheapest to insure because those in groups 1 to 8 will cost less money.
Although the insurance group is the only one-factor insurers use when calculating premiums, the only way to find out how much a car will cost to insure is to get a quote from an insurer. When you do this, always remember to compare quotes and don't take the first policy you're given. 
Are group 9 cars a good option for young drivers?
Young drivers pay the highest costs on average for car insurance when it comes to age. That's because they are statistically more likely to have an accident and claim on an insurance policy.
Picking a car from insurance group 9 is one-way young drivers can cut their costs. But there are lots of other tricks to lower the costs too. These include telematics insurance, adding a less-risky second driver to a policy, and driving fewer miles. You can find more tips and tricks in our young drivers guide.
Cars in group 9 include:
Some of the most popular cars from Insurance Group 9 include:
Alfa Romeo: Mito

Audi: A1 hatchback

Chevrolet: Aveo

Chrysler: Saxo

Dacia: Duster estate

Daewoo: Matiz

Fiat: Seicento

Ford: Fiesta Active

Honda: Civic hatchback

Hyundai: Getz

Mazda: 121 hatchback

Rover: 100 hatchback

SEAT: Ateca SUV

Vauxhall: Corsa hatchback

Volkswagon: Golf Plus
What group would my electric/hybrid car be in?
The insurance group a car goes into is determined by the make, model and age of the car. However, electric cars are still seen as specialist cars by some insurers and that means they are more likely to be in a higher group. Although they are cheap to run, the upfront costs are still high when compared with non-electric cars and this is why they are often more expensive to insure. 
What group would my classic car be in?
A classic car might be in a low-down insurance group if it's a small, reliable car and it's cheap to repair. However, if it's an expensive model with rare parts it will be in a higher-up insurance group. 
The best way to find out is by contacting an insurer or by checking with a free insurance group calculator.
What group would my modified car be in?
The insurance group a car is placed in depends on the type of car. Modified cars are priced slightly differently when it comes to insurance. That's because the modification can push the price up or down. If it's something that is making the car more secure, and less likely to be stolen, it could lower the cost. Whereas if it's something which makes it more valuable, it could push the cost of insurance up.