Car Insurance Group 6
Cars in group 6 will be reliable, affordable and cheap to repair which means they have some of the lowest car insurance costs.
Car Insurance Group 6 – All you need to know.
The kind of car you drive will have an impact on the cost of your car insurance, as insurers put all cars into different groups from 1 to 50.
Cars lower down the list will be cheaper to insure because they are smaller, have less powerful engines, and are cheaper to repair and replace. Those at the top end of the list will be more expensive because they cost more to repair and have more powerful engines which can go faster and are more at risk of being involved in an accident or being stolen. 
You can quickly find out what insurance group a car is in with our free car insurance group checker.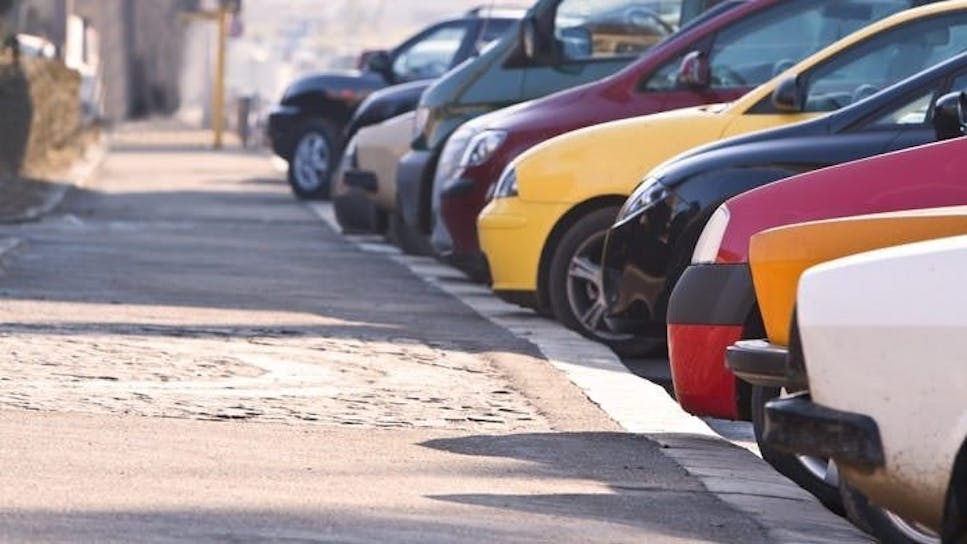 Which cars are in car insurance group 6?
Insurance group 6 has some of the cheapest cars to insure. They tend to be smaller cars that are reliable, have good safety features, and those with spare part which are easy to source. This brings down the overall cost when they are involved in an accident, or they need repairs to be made.
To check exactly what cars are included, you can use our free car insurance group checker tool. All you'll need is the car's registration number and you can find out where it is place by insurers and how much it is likely to cost. 
However, don't forget lots of different elements make up the cost of car insurance. This includes how old the driver is, what their driving history is like and their job along with how a car is used and where it's stored.
Why are cars in group 6 the cheapest?
Cars in insurance group 6 are not the very cheapest to insure, you'll find these in insurance groups 1 to 5, but they are a lot cheaper than cars in groups higher up the list.
This is because of the way they are made, their size, and how fast they can go. These cars tend to be designed for everyday driving, are at a low risk of being in an accident, and don't have any unique or hard-to-source parts.
The combination of these factors means they are cheaper to insure because they will cost an insurer less if a claim is made by a driver with one of them.
Are group 6 cars a good option for young drivers?
Young drivers have to pay the highest costs on average of anyone on the road, because insurers see them as being at a higher risk of being in an accident. They also don't have any opportunity to build up their driving experience before buying insurance so usually have little option but to pay these higher costs.
However, there are lots of ways they can lower the price, including by choosing a car in a low insurance group, such as group 6. The type of car they drive does impact the price of their insurance, along with other things, so picking a car in group 6 could be one way they can lower their insurance bills. To read more tips see our guide for car insurance for young drivers.
Cars in group 6 include:
Some of the most popular cars found in insurance group 6 include:
Aixam: 400 & 500 hatchback

Chevrolet: Matiz

Chrysler: Ypsilon
Citroen: C1

Citroen: Berlingo Multispace

Dacia: Sandero Stepway

Fiat: Punto

Ford: Ka
Ford: Tourneo Connect

Honda: Civic hatchback

Hyundai: i20 hatchback

Kia: Picanto hatchback

Nissan: Note
Peugeot: 207 hatchback

Renault: Clio hatchback

SEAT: Ibiza

Skoda: Fabia hatchback

Smart: Fortwo Coupe
Vauxhall: Astra hatchback

Volkswagen: Golf hatchback
What group would my electric/hybrid car be in?
Electric cars, while cheap to run, are still expensive to buy and that means it can cost an insurer more to replace one if it's stolen or to repair if it's in an accident.
This puts them in a higher insurance group usually, which means the cost of premiums are likely to be more expensive. However, the exact insurance group will depend on the type of car, how old it is and its make. To find out you'll need to check with an insurer or you can use our free car insurance group calculator. 
What group would my classic car be in?
Classic cars are usually used for one-off journeys and not for the everyday commute which means their insurance costs are generally low. However, it all depends on the type of car. If you have an especially rare classic car it may be in a higher insurance group. 
What group would my modified car be in?
If you have a modified car, this will usually affect the cost of your insurance. That's because some modifications, such as extra security features, can lower the cost of insurance while others, tinted windows or spoilers, may increase the cost. 
The price you pay though will depend on the type of car you have, and the modifications. Always check with your insurer before you have modifications done to see how they might impact on the price.