Find out what commercial insurance is and what is covers
Do you own a business? There are several types of commercial insurance on the market that play a crucial role in protecting your business, property, and employees. But bear in mind that their price may vary based on the nature of your organisation. Read MoneySuperMarket's guide to pick the right option for your needs as we identify the best deals powered by Simply Business.
Commercial insurance: what is it?
Commercial insurance is a catch-all term that applies to any business-related insurance that aims at protecting companies. These types of insurance cover for several different eventualities and losses, including damage to property and injury to employees.
Commercial business insurance helps organisations stay protected against a number of risks that may have a negative impact on their overall success and well-being. As well as safeguarding their finances, some types of commercial insurance can also look after businesses' reputations.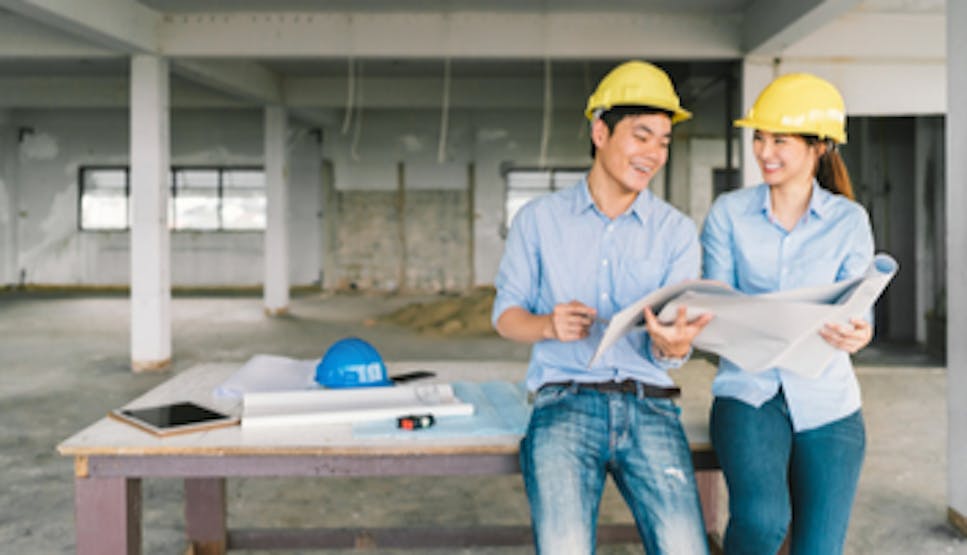 What types of commercial insurance are there?
Commercial insurance comes in many different forms. Once you've identified the core needs of your business, you can consciously choose what policies are right for you.
However, there are certain types of cover, including public liability and professional indemnity, that could be applicable to most businesses.
Public liability insurance
Sometimes referred to as 'commercial liability insurance', this is a type of cover designed to protect you and your company against third-party claims for property damage or injuries (or even death). Most policies are likely to cover incidents that occur both on your business premises and off-site (e.g. a client's site).
Public liability will be a consideration for a wide variety of businesses, from restaurant owners and hairdressers to tradespeople and shopkeepers. Although not compulsory, it may be a wise choice for most businesses, as there's a good chance you'll deal with customers or the public at some point. Remember, though, that this kind of policy will only cover you for unwanted incidents that are accidental or unexpected. Read more in our guide on 'what is public liability insurance?'.
Professional indemnity insurance
If your business helps clients and offers advice on financial or legal affairs, one mistake can be hugely costly. Therefore, should a client face financial losses as a result of your work, professional indemnity insurance (PI) can keep you protected.
From the mishandling of confidential information to bad advice and copyright infringement, PI can cover an extensive range of risks. Read our guide 'what is professional indemnity insurance?' and find out more.
Employers' liability insurance
No matter how careful you are, accidents and workplace injuries can occur when you least expect them to. If it happens to one of your employees, then they could be entitled to sue you. Bear in mind that it's not just accidents, but even the development of chronic illness or repetitive strain injury from their job tasks. So, should something happen to your people while at work, employers' liability insurance makes sure you're protected against any compensation payments or legal fees.
What other types of commercial insurance can I opt for?
As well as those mentioned above, there's a large array of specialist commercial insurance covers that could benefit your business. Here, we detail a few of the most prominent options:
Product liability insurance
This type of cover is built to protect your business against injuries, illnesses, or property damage that has been caused by one of your products. This could be a product that you've designed, made, supplied, or sold. It can also provide cover for claims made against faulty products, particularly if they're not able to carry out their intended function.
Business contents insurance
Contents insurance is designed to cover replacement or repair costs for business equipment (e.g. telephones) and office furniture (e.g. desks, chairs, etc.). If you make new purchases, make sure to keep your policy updated to ensure everything is covered.
Business buildings insurance
This extra will cover the repair or rebuild costs of a business premises in the event of unwanted incidents, such as fire, flooding, electrical faults, and vandalism.
Property insurance
In the event of fire, thefts, or natural disasters that negatively impact your business' well-being, commercial property insurance will cover both your building and its contents. It can also provide a helping hand should your business income suffer from unexpected incidents.
Stock insurance
If the stock you use to run your business is destroyed, lost, or damaged, stock insurance will help you cover any replacement cost. If you rely on stock to carry out your work duties, from food products to sellable items, then it might be worth covering.
Tools insurance
This type of commercial insurance will help protect your business' pockets should something happen to the equipment you use for work. This may be particularly handy to tradesmen, such as plumbers and electricians, who rely on specialist tools to perform their jobs.
Business plant insurance
Plant insurance is designed to help you cover high expenses and charges in the event of loss, theft, or damage to pricey equipment. From forklifts to diggers, this extra will keep your business' funds protected against replacement or repairs to costly items.
Business interruption insurance
Unwanted mishaps can happen when you least expect them to and can seriously affect your company's income. Business interruption insurance covers lost income during a tricky period of disruptions, helping you get back on your feet.
As a business owner, the main thing you want to be focusing on is doing the work you love and providing your services. So making sure you can do that without the danger of a costly claim hanging over your head is vital. When choosing which policies to take out, do your research and shop around to make sure you find a price and a policy which works for you.

Sam Meadows, Personal Finance Expert
Do I need commercial insurance?
If you employ anyone who isn't a direct family member, you are required by law to take out employers' liability insurance. As mentioned, this will protect you against claims by employees who have suffered illnesses or injuries when working for your business.
Be aware that you will need employers' liability insurance even if you've only hired temporary or casual staff. If you don't have it, you may be fined up to £2,500 for each day if you're not insured.
For other types of commercial insurance, whether you need a policy depends on the risk that something could happen in your line of business that would leave you in with an unexpected and potentially significant cost, and your ability to manage that financially if it does. Public liability and professional indemnity insurance, for instance, aren't mandatory. But it's also true that they can give you the reassurance you need as you go about your work duties.
Why should I take out commercial insurance?
Your business is bound to be one of the most valuable, expensive assets you own. Therefore, it is wise to have adequate cover in place to make sure you are protected against unwanted incidents.
Depending on your needs, you can benefit from a wide range of policies. In fact, there are several types of commercial insurance that are tailored to suit your business based on the risks it faces.
When selecting the right insurance for your company, take a moment to consider a few factors and how your business operates. For instance, some companies use commercial vehicles to go about their daily business duties. Certain organisations own their own business premises, possess stock and equipment, and offer a wide range of services, products, or trades. Others, instead, may (or not) deal with customers and members of the public.
Whatever your requirements, there are several commercial insurance policies that can give you much-needed peace of mind. Should something go wrong, these types of insurance can help you tackle the situation, cover potential financial losses, and get you back on your feet.
Looking for commercial insurance?
If you're on the hunt for the commercial insurance to cover your business' needs and pockets, look no further. MoneySuperMarket can help you get cover quickly and easily, comparing quotes from a range of providers all powered by our partner Simply Business.
Tell us a bit about yourself and your organisation and we'll use the information to show you policies tailored to your company, allowing you to carry out your daily duties with much-needed peace of mind.