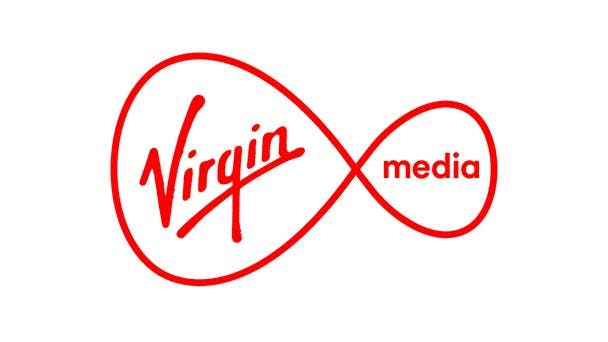 Got a need for speed? If you're in the market for fast broadband, a fibre optic connection is a must, and Virgin Media has got you covered. Read on to see what it's got to offer.
Our best Virgin Media fibre broadband deals this week
*Average speeds are based on the download speeds of at least 50% of customers at peak time(8pm to 10pm). Speed can be affected by a range of technical and environmental factors. The speed you receive where you live may be lower than that listed above. You can check the estimated speed to your property prior to purchasing.
Can I get Virgin Media fibre broadband in my area?
More than likely. Virgin Media doesn't quite touch the whole country yet, and isn't as widely available as providers that use the Openreach network (e.g. BT, Sky, TalkTalk). But it still covers a very high portion of the population.
The best way to tell if you can get it in your area is by using our postcode checker.
Compare broadband deals in your area The good news is that Virgin Media only offers fibre optic broadband. If you can get Virgin in your area, you can get fibre.
What fibre optic broadband packages can I get from Virgin Media?
All Virgin Media broadband is fibre optic. The packages you can get are as follows…
Package names
M50 – average download speeds of 54Mbps
M100 – 108Mbps
M200 – 213Mbps
M350 – 362Mbps
M500 – 516Mbps
M600 – 630Mbps – exclusive to the Ultimate Oomph Bundle
Gig1 – 1Gbps (1,000Mbps)
The exact speeds you can get depend on your postcode. Gig1, Virgin's gigabit full-fibre broadband, can only be found in a few select areas where it's been rolled out – you may be in luck if you're in a major city or town.
Compared to most other broadband providers, Virgin Media's speeds are incredibly fast. BT, for example, has broadband with average speeds of 36Mbps, 50Mbps, and 145Mbps. And that's more than good enough for most of us.
If you're looking for broadband for a large household, with lots of devices connected, gamers to satisfy, and Netflix to stream, you may be best served by one of Virgin Media's top-end packages.
But smaller households, or homes where you only really need the internet for a bit of browsing and occasional video calls, will likely be happy enough with M50 or M100.
How does Virgin Media compare against other providers?
Speed: Virgin Media's download speeds blow other providers out of the water. Most providers' top widely-available speeds are rarely higher than 150Mbps – whereas Virgin goes up to 630Mbps, all over the country.
The exception to the rule is full-fibre gigabit broadband where it's available. These packages can go up to 1Gbps with providers such as BT, Hyperoptic, EE, and Vodafone.
Cost: Virgin Media broadband isn't the cheapest on the market. If you've got a budget to stick to, a lower-cost package from TalkTalk or Plusnet may be preferable.
Of course, you may find that Virgin is in fact good value for the speed you can get. It isn't unusual for a Virgin Media deal to cost around the same as a far slower package from another provider. For instance, at the time of writing, Virgin's M350 (362Mbps) has a similar price to EE's 67Mbps package.
Bundling: You can get the whole shebang in one bill: broadband, landline phone, TV, and even mobile plans. The only provider that comes close in comparison is Sky, which has an even more extensive collection of TV channels. But, crucially, it doesn't offer broadband at the same ultrafast speeds.
The only other broadband providers that offer TV (such as BT, EE, and Now TV) don't really compare – they give you very few, if any, extra channels.
Customer service: According to Ofcom, Virgin Media's customer service falls short in some areas compared to other providers. More customers had reason to complain, and satisfaction with how the complaint was handled was lower than average.
Providers that impress here include EE and Sky, which scored above average.
What are the pros and cons of Virgin Media fibre broadband?
Pros
It's very fast – the fastest widely available broadband in the UK, in fact
You can bundle with hundreds of TV channels
Available with or without a landline – it's your choice
Equipment is good: the router is great quality, and its Intelligent WiFi is a nice bonus
There's an option for 30-day rolling contracts
Cons
It's expensive – it may be good value for the speed you get, but cheaper options are out there
It's not quite available everywhere just yet, with gigabit broadband in even fewer areas
Bundling options aren't that flexible – Virgin's Big Bundles are set in stone, with no chance to mix and match your broadband and TV