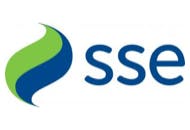 Got a problem with your SSE broadband service? Need to get in touch with SSE customer support for help? You'll find all the information you need here.
SSE broadband help and troubleshooting
Whether you have a question about a bill or you're experiencing slow service, it's important to contact your broadband provider so they can put things right.
However, it can sometimes be difficult to find out where and how to get the support you need.
In this guide, you'll find information on how to get assistance from SSE broadband, as well as useful links to its customer support webpages.
SSE broadband help number
SSE has quite a few different helplines, depending on what you're calling about.
For general enquiries about broadband, call 0345 071 9886.
If you're experiencing faults and you need assistance, call 0345 678 0051.
And if you're moving home and want to transfer your broadband to your new place, call 0345 071 9626.
Phone line opening times are on its website.
SSE broadband help online
SSE's help page has a broadband section on its help page, where you can read guides for general advice and information about broadband, as well as a FAQs page.
SSE broadband help online chat
SSE doesn't have a live web chat – if you want to directly speak with someone, you'll need to give them a call.
It does, however, have an online form you can use to send a message.
SSE broadband sales number
If you're a new customer and you're thinking of switching to SSE, give them a call on 0345 071 9498.
SSE broadband billing number
For any queries or help with your bills, such as changing your direct debit information, call its general helpline on 0345 071 9886.
SSE broadband down? What to do
If you're experiencing trouble with your internet connection, don't panic. It may be the case that SSE broadband has temporarily gone down.
For troubleshooting tips, you can visit its webpage on improving broadband speed.
In general, it's best to give SSE's helpline a call on 0345 678 0051 if you find any faults and need assistance.
SSE broadband complaints
If you're unhappy with your SSE broadband experience, you can complain by phone or web form.
SSE has a step-by-step complaints procedure you can follow.
How to report your SSE broadband complaint the right way
To make a complaint by phone, call 0345 678 0051.
If you prefer making a complaint in writing, you can get in touch via its online complaints form.
You should keep a record of all your calls and correspondence – for example, note down when a call was made and what was said.
Didn't get your problem resolved?
Sometimes complaints aren't always resolved and your broadband may not get fixed. In this case, you can take your complaint to the communications ombudsman.
It can handle any issues with billing, customer service and service quality.
Time to change provider?
If you're thinking of changing provider, bear in mind that you may have to pay a big fee to cancel your contract early, unless there are sufficient grounds to do so without penalty. If you are near the end of your deal, you can take a look at some alternative providers.
Visit our broadband reviews page to compare providers and deals and see what's available in your area.