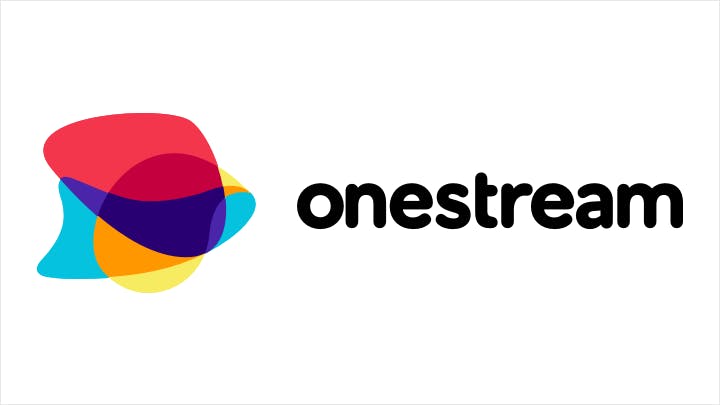 Onestream is one of a number of upstart broadband providers looking to disrupt the home broadband space with its budget friendly offerings. So, is it worth eschewing the big names for? Read on and we'll reveal all.
Our rating: Three out of five
Onestream's broadband is great if you want the basics, but does have some shortcomings which are important to keep in mind.
Well-priced for the speeds you get
Full fibre broadband packages available
Choice of 12-month, 18-month and 24-month contracts
Basic router that falls short of its competitors
No protection against mid-contract price hikes
Reports of poor customer service
Is Onestream broadband any good?
From the get-go, Onestream has a decent selection of fibre broadband deals to choose from.
Its entry-level broadband service offers good fibre speeds, averaging 45Mbps and 67Mbps. This is comparable to BT's Fibre 1 and Fibre 2 packages and Sky's Superfast deals.
Onestream also offers a selection of fibre-to-the-premises (FTTP) plans, with average speeds ranging between 100Mbps to 900Mbps. Availability for these depends on where you live, however – you'll have more luck getting either its 45Mbps or 67Mbps services.
Prices are quite competitive, as Onestream generally undercuts bigger names like BT and TalkTalk. However, all plans are susceptible to mid-contract price hikes. Plus, the lack of add-ons and concerning reports of poor customer service make it hard to recommend.
*Average speeds are based on the download speeds of at least 50% of customers at peak time(8pm to 10pm). Speed can be affected by a range of technical and environmental factors. The speed you receive where you live may be lower than that listed above. You can check the estimated speed to your property prior to purchasing.
Onestream broadband speeds
If you've opted for a simple fibre broadband package, Onestream gives you a choice between two average download speeds: 45Mbps and 67Mbps.
These are both more than enough for everyday use, such as streaming TV in the evening, listening to music on smart speakers and working from home.
If you're able to get FTTP at your home, however, you might want to take advantage of those ultrafast speeds. In which case, Onestream offers four full fibre broadband plans, with speeds of 100Mbps, 200Mbps, 500Mbps and 900Mbps.
For those who live in a larger household, or simply need a faster connection for work, study and entertainment, it's well worth considering one of these faster full fibre deals.
Wondering what the difference is between regular fibre optic and full fibre broadband? Our guide on FTTC vs FTTP goes into detail.
Onestream broadband packages review
Onestream's broadband packages are available on 12-month, 18-month or 24-month contracts.
At the time of writing, Onestream offers two fibre optic broadband packages, as well as a handful of full fibre deals:
Onestream Fibre 55
Despite the name, this Onestream package comes with an average download speed of 45Mbps. This is perfectly fine for most households, and can easily handle streaming, general web browsing and occasional gaming.
Onestream Fibre 80
Onestream 80 actually has average speeds of 67Mbps, a good speed for multiple device streaming, music and gaming.
Onestream TrueFibre
As well as entry-level fibre plans, Onestream also offers an ultrafast full fibre service. There are four plans available (though whether you can get them depends on your address):
Supreme Full Fibre 115 – average download speeds of 100Mbps
Supreme Full Fibre 220 – average download speeds of 200Mbps
Supreme Full Fibre 550 – average download speeds of 500Mbps
Hyperstream Full Fibre 1000 – average download speeds of 900Mbps
Onestream Fibre review
Onestream Fibre is in line with BT, Sky and TalkTalk's entry level fibre offerings. Like these providers (and most other broadband providers in the UK), it uses BT's Openreach network to deliver its internet services.
Its Onestream 55 and Onestream 80 packages are both FTTC-based. This means that while most of the connection using Openreach's existing fibre network, the final stretch into your home is via its ageing copper network.
On the other hand, all of its full fibre plans are FTTP connections. As these use fibre all the way from the exchange to your home, they can achieve faster speeds of 100Mbps and beyond, as well as a stronger, more stable connection.
Like other broadband providers, whether you can get full fibre depends on where you live.
Onestream Router
Onestream offers what it calls a 'Superstream Router' with its packages. In reality, this is a basic single-band Technicolor TG588v2 model.
It has four Ethernet ports for wired connections, but its lacks advanced features such as smart channel selection or Intelligent Wi-Fi services. While it does the job, it's much less exciting than higher-spec routers from the likes of BT, Sky and Virgin Media.
Onestream calls review
Onestream is available with four different calls packages: Voice 250, Voice 500, Voice 1000 and Voice Unlimited. There's also a selection of calling extras you can add to your plan, for an extra monthly charge.
All call plans include anytime minutes to UK landlines and mobiles. However, there aren't really any international call options – BT and TalkTalk have more wide-ranging calls packages, if that's what you're looking for.
Onestream pricing
This is where Onestream stands out. At the time of writing, both its Onestream 55 and Onestream 80 plan comes in at £20.95 a month – for the speeds you get, that's pretty competitive. All its full fibre plans are below the £40 mark. There aren't any one-off costs, either.
Interestingly, unlike with other providers, there doesn't seem to be any monthly discounts between the 12-month, 18-month and 24-month contract lengths.
However, be wary that Onestream does not offer price lock features like some other providers, meaning you could be stung by inflationary rises mid-contract.
Onestream Extras
Onestream does not offer much in the way of extras or add-ons. There's no option to add a TV plan, nor are there any vouchers or gift cards for new customers.
However, it's worth mentioning that when you sign up to a Onestream package, you'll be automatically signed up to two extras: Onestream Assured (Onestream's premium customer support service) and McAfee Multi Access (award-winning virus protection for your devices).
These are only free for the first two months and one month respectively – after that, you'll be charged a monthly or annual fee for these subscriptions.
There's no way to opt out of these add-ons when you check out. Nevertheless, you can cancel anytime you want. So, if you're not willing to pay for these services, be sure to cancel before your free trial runs out.
Onestream Customer service
Onestream is too small to rate in Ofcom reports, but it does have a 3.8 out of 5 average on TrustPilot. In TrustPilot's terms, this is a 'Great' score – and it certainly beats the ratings of the bigger names.
However, reviews on other independent review sites suggest all is not well with Onestream's customer service.
There are number of reports of customers paying over the odds for security software and complaints about failing to change direct debits at the end of contracts. Overall, our advice is to be wary.
What are the pros and cons of Onestream broadband?
Pros
Affordable
Good choice of contract lengths
Cons
Basic router that lacks advanced features
Very few incentives or add-ons – and the extras you do get will cost money after a month or two
Poor customer service
Our latest Onestream broadband deals
*Average speeds are based on the download speeds of at least 50% of customers at peak time(8pm to 10pm). Speed can be affected by a range of technical and environmental factors. The speed you receive where you live may be lower than that listed above. You can check the estimated speed to your property prior to purchasing.
How does Onestream compare against other providers?
Onestream vs BT
Onestream is cheaper than BT. But that's not to say it's a better option. BT's Fibre 1 and Fibre 2 deals offer similar speeds but come with better perks (such as access to BT's extensive network of public Wi-Fi hotspots) and access to excellent add-ons, like TNT Sports (formerly BT Sport) and BT TV.
Onestream vs Sky
Sky's Superfast deals are much like Onestream's. However, Sky has the best TV packages around, as well as a host of inclusive extras (such as Wi-Fi Speed Guarantee and online protection via Sky Broadband Shield).
Throw in a vastly superior router, and Sky is a clear winner.
Onestream vs TalkTalk
Though it's one of the big four UK broadband providers, TalkTalk is noticeably cheaper than its rivals, making it in line with Onestream's competitive prices.
TalkTalk has generally scored poorly in Ofcom's annual reports about broadband customer service, with satisfaction over speeds, reliability and complaints handling being called into question. Still, it provides better options for TV and home phone add-ons.
Onestream vs Virgin Media
Virgin Media uses its own cable network, which isn't quite as widely available as the Openreach network.
However, if you can get Virgin at your address, it may well be the way to go. Think faster speeds, better all-round packages, an array of add-ons, and good perks when signing up. However, all this comes at a cost – Virgin's premium service is pricey.